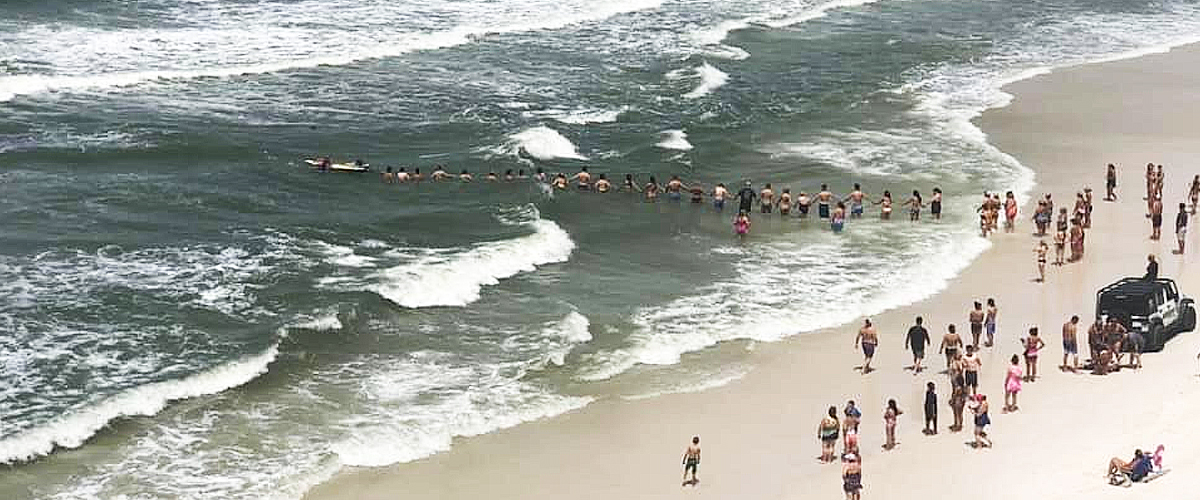 twitter.com/spann
Dozens of People Form Human Chain to Rescue Swimmers at Panama City Beach despite Warnings

Some might say that the human race is doomed and that we are losing our values, but the truth is that there are still very good people in this world, willing to help those in need.
That was exactly what happened in Panama City Beach, Florida, where dozens of people got together to try and save two swimmers by forming a human chain.
In the video that is currently being shared online, viewers can see the good samaritans braving the rip current in order to safely reach at least one trapped swimmer.
SWIMMERS IGNORED THE WARNINGS
Unfortunately, one of the swimmers, a 67-year-old man, was later found dead in the treacherous waters, an hour after he was reported missing by his loved ones.
On Sunday, the Panama City Beach Fires Rescue officials took their Facebook account to warn the public to stay clear of the waters, after receiving multiple distress calls.
They wrote:
"Double Red Flags are flying on Panama City Beach. Please avoid getting in the water. The decision to ignore the warnings has impacts far beyond the swimmer that becomes distressed."
A POSSIBLE EXPLANATION FOR THE DANGEROUS WATER CONDITIONS
According to Brenda Vincent, a spokesperson for the Panama City Beach Police Department, the authorities made almost 38 water rescues during the weekend.
Although it is yet to be confirmed, reports indicate that the perilous waters were most likely a result of Hurricane Barry, which eventually weakened into a tropical storm and a tropical depression.
LOCAL HERO RISKS HIS LIFE TO SAVE ANOTHER
Thousands of people lose their lives at sea every year, but sometimes there is someone close by to save the day. Troy Stewart, a personal trainer from Australia, managed to rescue a drowning woman stuck at sea.
The scary episode took place at Bronte Beach, in Sydney. The woman, whose name is yet to be revealed, was spotted struggling to stay afloat between the violent waves.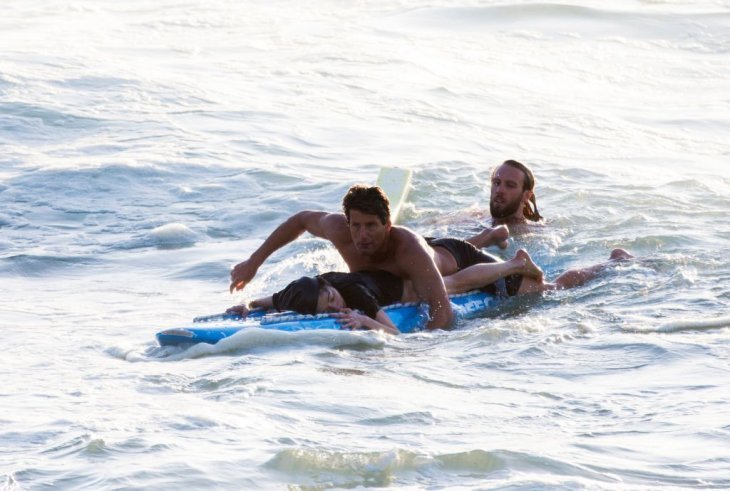 Troy Stewart bringing the woman to shore | Photo: Getty Images
Stewart saved her just in time by swimming as fast as he could. With the help of a few lifeguards, he placed the woman on a surfboard and brought her back to land.
Please fill in your e-mail so we can share with you our top stories!