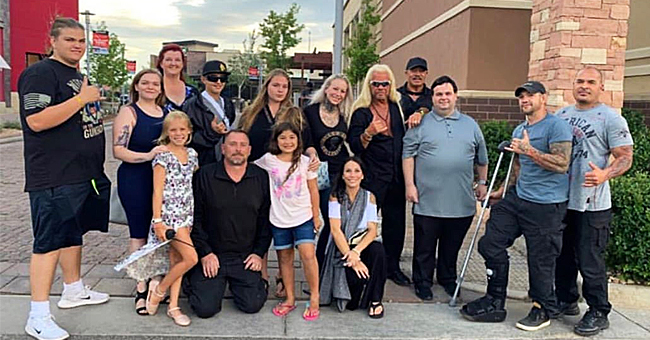 instagram.com/lelandbchapman
Duane Lee Jr Is Not in Leland Chapman's Tribute to Late Beth and Fans Question Why

It's been almost a month since the world lost Beth Chapman, and her family is still keeping her memory alive through numerous tributes. This time was Leland Chapman's turn.
The 42-year-old, who was Beth's stepson, took to his official Instagram account to share a very special photo of the family with a couple of friends and fans.
However, there was someone missing. Duane Lee Jr, Leland's brother, was not in the picture and a couple of fans didn't shy away from asking where he was.
A CASE OF MISTAKEN IDENTITY
Still in disbelief that Duane Lee was not there, some people suggested that he was, pointing at the men kneeling in the photo, who allegedly looked like him.
However, Leland's sister Bonnie was quick to say that the man fans were pointing at was not him, rather a friend named David.

Photo: Instagram/bonniejoc
There was also a fan who said Duane Lee was there at the time the photo was taken, and that he asked to stay out of the spotlight, but Bonnie denied that claim as well.
The truth is that Duane Lee's whereabouts are unknown, much like his life after leaving "Dog the Bounty Hunter," where he worked alongside his brother and father, Duane "Dog" Chapman.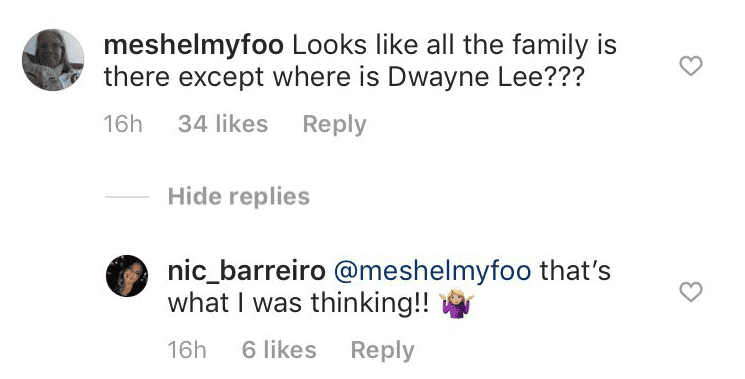 Photo: Instagram/lelandbchapman
WHAT BECAME OF DUANE LEE
Back in 2012, during an episode of the series, Leland and Duane Lee were seen having an extremely heated exchange of words with Beth, which resulted in them quitting the show.
It has been reported that he moved to Florida after that and became a financial advisor, but nothing else is known about him.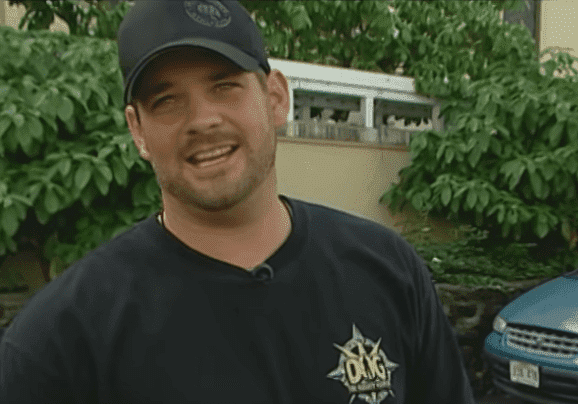 Duane Lee Chapman Jr on "Dog the Bounty Hunter" | Photo: A&E
REMEMBERING BETH
Recently, Dog, Leland and Bonnie, along with Dog and Beth's youngest child, Garry, spoke about the Chapman's matriarch and how much they miss her.
The reality TV stars opened their hearts and revealed little details about Beth's life, how much she taught them and how she left them with her strength and discipline, which will forever run in the family.
It was also during the interview that Dog claimed watching footage of Beth in the upcoming show "Dog's Most Wanted" made him cry a lot. He also doesn't know exactly how much of Beth will be shown to the public.
Please fill in your e-mail so we can share with you our top stories!