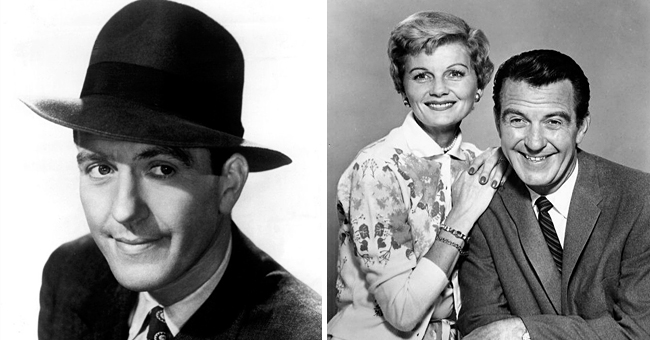 Wikipedia.
Hugh Beaumont of 'Leave It to Beaver' Fame's Life and Death
The actor Hugh Beaumont became one of television's the most famous fathers in "Leave It to Beaver." But he also led a life that far surpassed his acting talents.
A native of Lawrence, Kansas, Hugh attended the University of Chattanooga in Tennesse. He played football for them but left the university after they changed his playing position.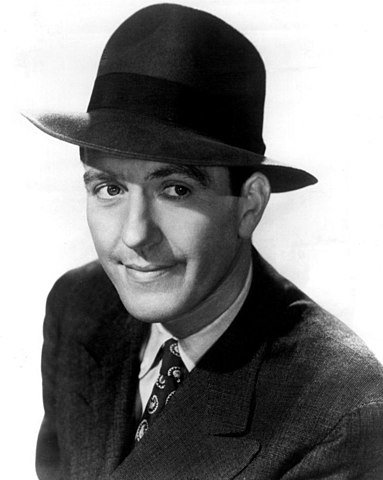 Hugh Beaumont in 1956. | Source: Wikimedia Commons.
Later on, Hugh went to the University of Southern California where he as a devout Methodist, graduated with a Masters degree in theology in 1946.
Although Hugh worked as a clergyman and lay minister at several Methodist churches in Southern California throughout his life, his acting career started in 1931 after he got discovered on the "Gateway to Hollywood" talent contest.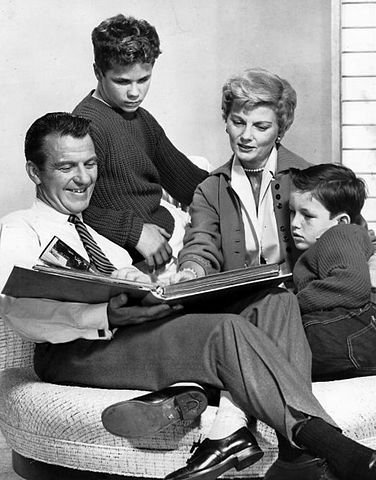 Photo of the Cleaver family from the television program "Leave it to Beaver." From left: Hugh Beaumont, Tony Dow, Barbara Billingsley, and Jerry Mathers in 1960. | Source: Wikimedia Commons.
However, during an interview, Hugh made it clear that he would always prioritize his work at the church overacting.
"Sometimes, my work as an actor presents a conflict with my ideals as a clergyman. No money that I can earn as an actor can accomplish so much good that I would feel justified in violating my ideals to earn it," he said. "If the question ever arises in a serious way, of course, I would have to give up my acting."
Hugh's acting career got off to a slow start by performing in nightclubs, theaters, and on the radio during the rest of the 1930s.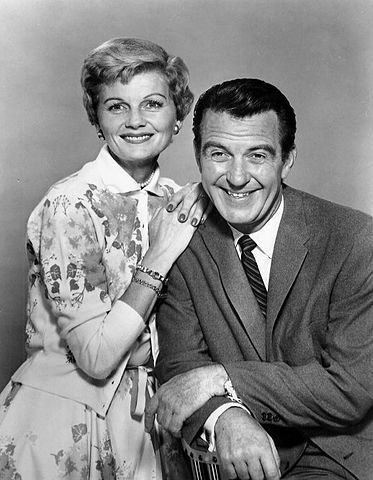 Barbara Billingsley and Hugh Beaumont as June and Ward Cleaver from the television program "Leave it to Beaver" in 1958. | Source: Wikimedia Commons.
But when most of the big Hollywood stars went to serve during the Second World War, that and his resemblance to actor Lloyd Nolan, led to a series of castings in B-rated films.
During this time, on April 13, 1941, Hugh married the actress Kathryn Adams, who gave up her acting career to raise their three children, Eric, Mark, and Kristan.
The role of Ward Cleaver in "Leave It to Beaver" came along in 1957, which he played until the show's end in 1963.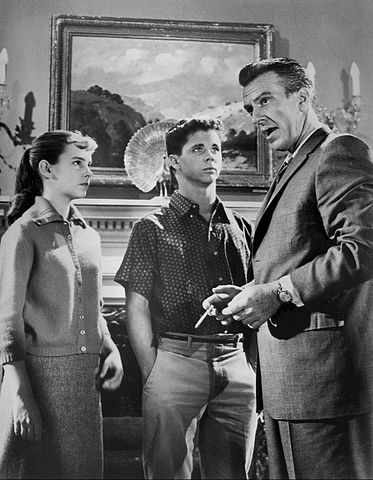 Carol Sydes, Tony Dow and Hugh Beaumont from "Leave It to Beaver" in 1960. | Source: Wikimedia Commons.
Supporting roles in shows like "Lassie," "Petticoat Junction," "The Virginian," and "Mannix" followed until his retirement from showbiz in 1971.
The actor then became an avid Christmas-tree farmer on Balgillo Island, which he owned, in Minnesota, but a stroke in 1972 forced him to slow down.
Doctors told Hugh that he would never talk or walk again. But he proved them wrong and recovered to the extent that he could do some community theater and directing.
With a knack for writing, Hugh also sold several of his television and radio screenplays. Two years after his stroke, his marriage to Kathryn ended.
In 1982, Hugh went to visit his son, Eric in Munich, Germany, who became a Psychology Professor. While there, Hugh sadly suffered a heart attack and died at the age of 72.
Kathryn went on to live many years after and passed away at the age of 96 in an assisted living facility in Mankato, Minnesota on October 14, 2016.
Although she left acting to raise a family, she later became a sixth-grade teacher, a psychologist, and an author in Hollywood.
Similar to Hugh, his co-star on "Leave It to Beaver," Jerry Mathers went on the have a "charmed life" after the show ended.
Nine years old when he got the part as Theodore Cleaver, Jerry played Hugh's on-screen son in the hit television series.
Please fill in your e-mail so we can share with you our top stories!