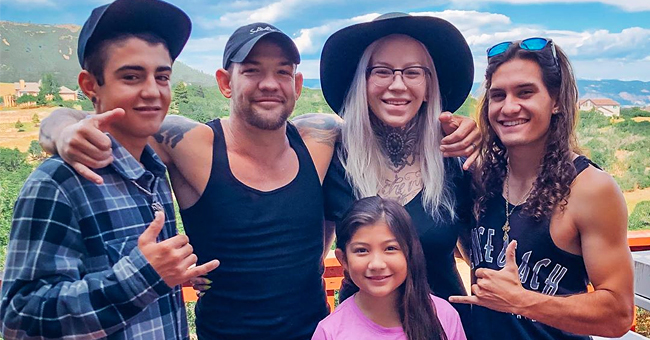 instagram.com/lelandbchapman
Leland Chapman's Fans Enjoy His New Family Photo with All Three Kids
Leland Chapman recently posted a family photo with Jamie and all three of his kids which quickly received heartwarming comments from his fans.
Beth Chapman's stepson, Leland, just posted a sweet photo of his family, including Jamie and his two sons, Cobie and Dakota, and one daughter before a scenic view. Fans of the "Dog the Bounty Hunter" star had nothing but positive comments for his rare family post.
"Lovely family Leland, thankyou for letting us follow you. It's a privilege," said one fan.

Instagram.com/lelandbchapman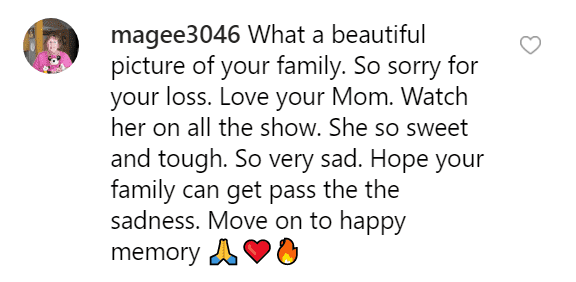 Instagram.com/lelandbchapman
"You guys have the most beautiful family its so wonderful on how much your there for your entire family," commented another.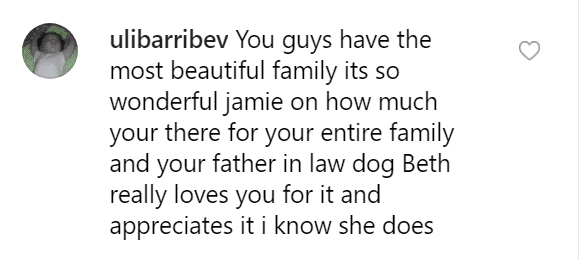 Instagram.com/lelandbchapman
Leland also posted a prior photo which included the Chapman clan during their late family matriarch's second memorial service. Written alongside the picture was a thank you letter to "family, friends, and fans" who supported the Chapman's and helped "put together" a beautiful service.
Beth's family, friends, and fans gathered in Aurora, Colorado to honor Beth and celebrate her life after she passed away on June 26. The memorial was live-streamed to reach a vast number of people who could not witness the ceremony in person.
Duane "Dog" Chapman, Beth's beloved husband, was among those who shared a few words about the departed which brought tears to the eyes of many in the room. He claimed that he would give up everything to kiss his wife again.
"In the '70s, I did 18 months in the Texas penitentiary, and I told God yesterday I'd do five years, ten years day to day just to kiss her again. I never felt like this," he said.
The family patriarch is still grieving the loss of his wife -- a difficult process which had no time limit. In an interview for his much-awaited series "Dog's Most Wanted," he revealed that seeing footage of Beth makes him emotional.
Beth was able to take part in filming a chunk of the series even after gaining knowledge of her terminal illness. However, her husband remains unsure how much of her filmed scenes will make it to the actual show.
Please fill in your e-mail so we can share with you our top stories!