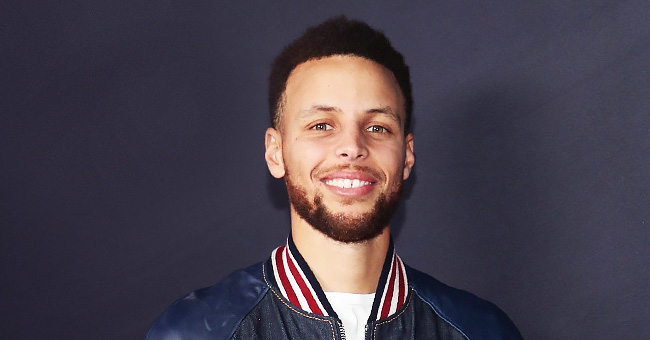 Watch Steph Curry & His Daughters Sing along to "Hamilton" While Driving Around

Even while performing his fatherly roles, famous sports star Steph Curry still makes the news. A video of him and his daughters singing has the internet shaken in awe.
The video was first shared by Steph Curry via YouTube. It followed the NBA star and his young daughters, Riley and Ryan, as they took a car ride across town.
Dated July 18, the video has become rather popular and amassed nearly two million views already! Well, the reason is not so far-fetched because everyone loves adorable celebrity parent videos like this one!
"THE BEST SURPRISE EVER!"
The clip ran for a little over four minutes and had Curry whisking his darling girls away to a surprise destination. The group of three were dressed in a laid back manner: Curry wore a white shirt atop army green pants while the girls wore girly floral outfits.
The banter between the trio as the video continued showed just how intimate they are but what has stunned the media is their singing along to a "Hamilton" song titled "You'll Be Back."
It came about one minute into the video when Riley, who is about seven years old, asked her handsome father to put on some music for them.
Curry did as she asked, and the song elicited a cute reaction from the girls making it evident that it was not their first time listening to the music. Sweetly, Curry and his beautiful daughters started to sing along to the music.
Their adorable rendition had many convinced that it is because of cute displays like it that the internet exists.
Eventually, the group arrives at their surprise destination – the ice-cream shop! And after a quick break, the three return to their car, cones in hand, as Riley sweetly encourages younger sister Ryan to keep licking her melting treat to prevent it from dripping.
The family finishes off the trip with one final note of "You'll Be Back," after which Riley declares the day the "best surprise ever."
WHO CAN DO "YOU'LL BE BACK" BETTER THAN THIS TRIO??
Netizens love to follow different celebrity activities off the screen, and their reaction to the Currys' video is evidence that the parenting genre is a favorite.
It is not the first time the Currys will be making a heartwarming spectacle like this given that Stephen and his celebrity cook wife, Ayesha Curry love nothing more than to share tender moments with their children.
The pair, who tied the knot in 2011, have three kids. The couple's youngest child, who was absent at the time of the video, is son, Canon, who was born last year.
Here is to getting more sweet treats from this adorable family!
Please fill in your e-mail so we can share with you our top stories!