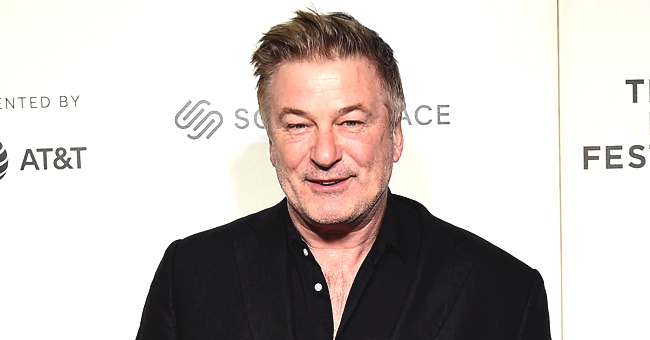 Getty images
Meet Alec Baldwin's 2 Sisters & 3 Brothers Who Are Also Actors
Famous "It's Complicated" actor, Alec Baldwin has five gorgeous siblings – two sisters and three dashing brothers who are famous actors like himself.
The media widely recognizes the Baldwin family as a part of Hollywood's elite circle. Alec, the eldest of the Baldwin brothers, has his hands in nearly everything entertainment; he is an actor, comedian and even writes! The other Baldwin siblings are, however, no less famous in their careers.
First off, it is essential to note that the Baldwin siblings include two lovely women: Elizabeth and Jane Anne Baldwin, They are not entertainers, and so maintain a low profile. Elizabeth "Beth" Baldwin Keuchler was born in 1955, and she is the oldest of all the siblings while Jane Ann is ten years younger and was born between Billy and Stephen.
The other four Baldwin siblings are all widely popular men in the film industry. These men, now popularly called the Baldwin Brothers and of which Alec is the eldest, embody talents, and everyone loves them for it.
Born October 5, 1960, Daniel is the second oldest of them. He is an actor and filmmaker, but his perhaps most famous works include starring in "Homicide: Life on the Street," "Cold Case," and "Grey Gardens." He reportedly has a net worth of $400,000.
He is the third eldest of the Baldwin brothers and also has a well-established career in entertainment. He seems to be the carefree one out of the bunch because he is rather social media-savvy and would continuously share stories and photos of his beautiful family.
It is quite evident that he cherishes family and fans find that very charming. Billy is best known for "Dirty Sexy Money," "The Squid and the Whale," and many others. His net worth is $500,000.
Stephen is the youngest of the bunch. He is a widely acclaimed actor, producer, and author. The acting was, however, not his very first career choice. He desired to be a professional classical ballet dancer, but a foot injury stopped that.
He has, however, done very well for himself in the movie industry. His best works include: "The Usual Suspects," "The Young Riders," and "The Flintstones In Viva Rock Vegas."
There is so much more to look forward to with the Baldwin family judging by how fast their brood is continuously growing. Much more than their fame and success, the close-knit relationship they share has made them a fan favorite.
Please fill in your e-mail so we can share with you our top stories!