Late Disco Queen Donna Summer's Daughters Brooklyn & Amanda Are Carbon Copies of Mom
Donna Summer may be late, but she lives on in her daughters' memories. Two of the late disco queen's daughters, Brooklyn and Amanda look just like their mom and they are successful as well.
Donna Summer is the mother of three girls, Mimi Sommer, Brooklyn Sudano, and Amanda Sudano. Her first daughter, Mimi, was from her first marriage with Helmuth Sommer, while Brooklyn and Amanda are from her second marriage with Bruce Sudano.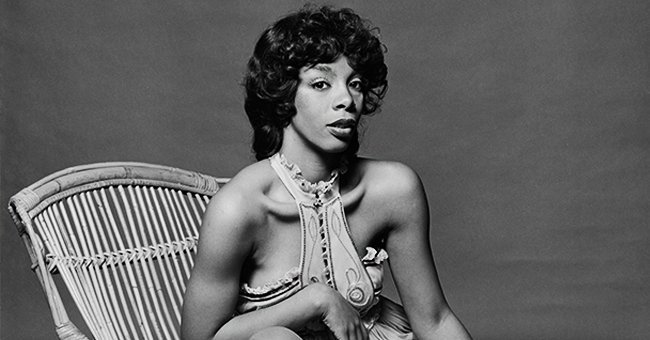 Donna reached international fame with her music, making millions in record sales, and ruling the disco world in the '70s and '80s. 
DONNA'S DAUGHTERS PAY TRIBUTE TO HER
Her three daughters gave the world a feel of their late mom's brilliance on stage when they turned the venue of the 2018 Tony Awards (New York Radio City Hall) into a disco dance party.
The daughters introduced "The Summer: The Donna Summer Musical Number" and members of the Broadway smash took the audience from one generation to another.
Donna Summer's gorgeous daughters introducing the @DonnaSummerBway at @TheTonyAwards #TonyAwards pic.twitter.com/WrwSPixZPf

— Cori Murray (@corimurray) June 11, 2018
Their performance of Donna's hit song, "Last Dance" was a great experience, and indeed a lovely tribute to the late Disco Queen. Brooklyn shared pictures which she took on the night with her sisters on her Instagram page, and her fans couldn't help but notice the striking resemblance she and Amanda, in particular, have with their mom. 
BRUCE'S ONE REGRET
Donna Summers died as a result of Lung Cancer in 2012  at 63. Her husband, Bruce Sudano, admitted that the one regret he has is that she is not alive to enjoy the achievements of her daughters.
Bruce expressed this regret in the song, "Coney Island Days," which is part of the songs on his new album, "21st Century World."
THE GIRLS TODAY
Donna's daughters are all married and continue to live successful lives. Mimi Sommer, her eldest daughter, is married with four children. It still feels like yesterday when she, along with her two siblings, sang background vocals on the road with their mom.
Brooklyn, on the other hand, is making a name for herself as an actress, singer, and dancer. Her acting has seen her take roles in "ABC" sitcom, "My Wife and Kids," and television series, "Cuts."
It can be remembered that Brooklyn was featured by her mom on her song, "Brooklyn," which was one of the songs from her album, "I'm a Rainbow." Brooklyn is married to her longtime boyfriend, Mike McGlafin, and together, they have a daughter.
Donna's youngest daughter, Amanda is better known for being a member of the pop singing duo, "Johnnyswim," which has been successful thus far. She is also a model, with her biggest act being a Louis Vuitton ad.
She is married to Abner Ramirez and together they have two children. Donna would surely be proud of her daughters' achievements, and the girls continue to grow to greater heights.