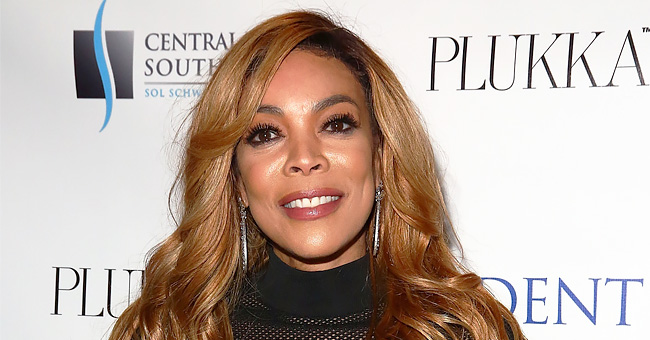 Getty Images
Wendy Williams' Health Issues Explained

From last year, talk show host Wendy Williams has been struggling with her health. She was forced to take leave from her show to focus on her health and eventually returned only to suffer more health setbacks.
In March this year, Wendy Williams returned to her syndicated daytime talk show, The Wendy Williams Show. The talk show host has faced numerous health issues over the years.
From addiction to narcotics to Graves' disease, hyperthyroidism, and other physical ailments her list of ailments seems to always be growing. Her illnesses came to the foreground of discussions when she fainted on live TV.
Fainting on Live TV
The Emmy nominee fainted on live television in October 2017. She had been wearing a Statue of Liberty costume for Halloween when she collapsed to the floor.
Producers rushed to her aid and the show cut to a commercial break. When the show returned, Wendy explained she had "overheated in my costume."
Flu Scare
Then during the week of Valentine's Day in February 2018, Wendy canceled three episodes of her show. She was forced to do so after experiencing flu-like symptoms.
She explained on Instagram that she had not taken "a sick day EVER in over 25 years."
Diagnosed with Graves' Disease and Thyroid Issues:
Then again in late February 2018, she took three weeks off from The Wendy Williams Show. She returned in mid-March 2018 and explained her diagnosis to fans. She revealed she had been diagnosed with Graves' disease and hyperthyroidism.
"Wendy's doctor prescribed a necessary three weeks of rest to get her levels and medication in sync," a rep for the show revealed. Another also said, "The struggle of being the main centerpiece of the show, day in and out, while fighting Graves' disease has been a real battle [for Wendy]."
Confessing to a Narcotics Addiction
While celebrating her "Be Here" national campaign with The Hunter Foundation, Wendy opened up about her battle with cocaine addiction. She reportedly struggled with the addiction for at least a decade.
"I was a functioning addict," she revealed an interview. "They wouldn't fire me because I was making ratings. … It's a miracle I was able to stop."
Shoulder Fracture
Besides her health issues, in December 2018, Wendy suffered a "hair fracture on my right shoulder." She continued appearing on her show. She dressed in such a way she hid her sling.
She said, "I don't need an operation, and I'm not wearing a hard cast. … The show will go on!"
Slurring Her Words
In the same month, viewers noticed Williams slurring her words. She eventually responded to fans concerns and admitted her behavior was "less than stellar."She explained that she tried to avoid pain medication.
"I really do ride or die for my craft and give 200 percent," she insisted.
Unfortunately, her health complications grew worst and she was forced to delay her return to the show repeatedly.
Sober Living House
The TV personality announced in March 2019 that she was staying at a sober living house. She was also assigned a 24-hour coach.
"When you see me come to work glammed up, right after the show I go across the street, I do my Pilates. I told you — two hours a day or [so], to take care of my body," she explained. "I've had a struggle with cocaine in my past. I never went to a place to get the treatment. I don't know how except God was sitting on my shoulder and I just stopped."
Diagnosed with Lymphoedema:
In July 2019, news broke that Wendy Williams was diagnosed with Lymphoedema. After photos of her with swollen ankles surfaced, Wendy explained to her audience about her diagnosis saying:
"Lymphoedema, by the way, I've been diagnosed. It's not going to kill me, but I do have a machine — and how dare you talk about the swelling of it all."
Please fill in your e-mail so we can share with you our top stories!