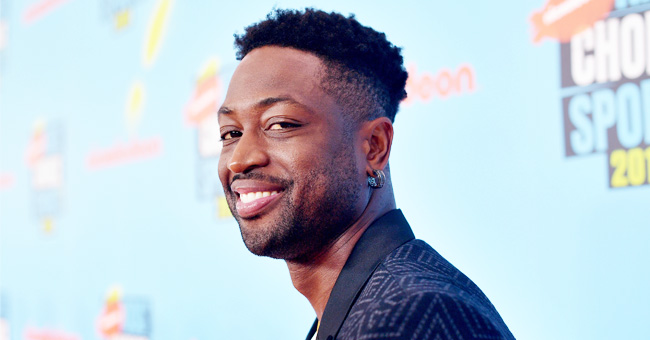 Getty Images
Dwyane Wade Reveals His Parenting Style
Dwyane Wade's son, Zion, attended a Miami Pride parade in April with his family members. His attendance sparked many debates and forced his father to eventually reveal his approach to parenting.
Dwyane Wade's 11-year-old son Zion attended Miami Pride in April 2019 with his siblings and stepmother Gabrielle Union. Wade was unable to attend as he was traveling with Miami Heat showed his support and love for Zion on social media.
In an interview with Variety, Dwyane Wade opened up about supporting his son at a Miami Pride parade and his parenting style. The father of four opened up about what led him to his supportive stance towards Zion's choices.
"We support each other wide Pride!" Wade wrote.
When Variety interviewed Wade the doting dad revealed that he did not want to "talk about it much because it's Zion's story to tell." He went on to explain that he believes that "as a family, we should support each other."
"This is my job as a father. I'm very uneasy about accolades that come from supporting my kids or the negativity that comes from it," said Wade.
The athlete went on to say he believes each child should be parented differently because they are all unique. He also believes it is a parents duty to put their children first.
"They are all different, and I have to get to know them and where they are. I have to say to most parents, get to know your kids. Don't put your wants and needs on them," said Wade.
Wade currently has three sons Zion and Xavier and Zaire. He is also the proud dad to the gorgeous Kaavia James.
"This is my job as a father," Wade continued. "I'm very uneasy about accolades that come from supporting my kids or the negativity that comes from it. I'm doing what every parent has to do. Once you bring kids into this world, you become unselfish. It's my job to be their role model, to be their voice in my kids' lives, to let them know you can conquer the world. So, 'Go and be your amazing self and we're going to sit back and just love you.'"
His experience of fatherhood has been one filled with ups and downs. From ugly custody battles to writing a book on parenting, he has become an expert on the topic.
In 2013, the former Miami Heat star even wrote a book about his parenting philosophies. He also spoke about his viewpoints in an interview with For The Win.
"The one thing I tried to do when I got custody of my kids, out of everything, I tried to teach them about responsibility, respect, and routine. The three R's in my household is very important," explained Dwyane Wade.
He went on to break down what each of the three R's covered. He revealed that in their case routine referred to "wake up in the morning, go to the bathroom, brush." and that they were to "be responsible to this list. Respect this list."
"I try to take some of those things and mix it in as each kid needs. You can't raise all your kids the same way. They're different," continued Wade.
Please fill in your e-mail so we can share with you our top stories!