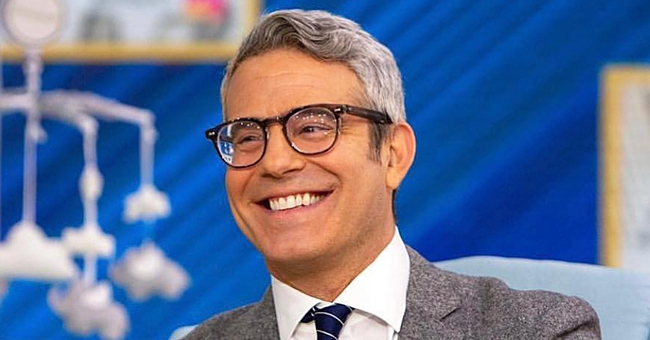 instagram.com/bravoandy
Andy Cohen's Fans See a Striking Resemblance between Him and Baby Son Benjamin
Andy Cohen is a very proud father and never misses a chance to show off his little bundle of joy. Recently, he took to Instagram to share a photo of his son and fans went wild.
The famous television host posted a sweet snap of his five-month-old son, Benjamin Allen, all wrapped up with a white towel with a Snoopy plush over his head.
It has been reported that a similar item can be bought at Pottery Barn for $49.50, and that Snoopy is one of Cohen's favorite characters.
BENJAMIN IS SO PHOTOGENIC
Celebrities' babies are usually a sure way to melt fans' hearts and, sure enough, little Benjamin's picture had that exact effect, prompting people to submit to his cuteness.
With such big, bright and round eyes, the baby can be seen looking at the camera with a very surprised look on his face, giving fans the chance of truly seeing how much he resembles his father.

Photo: Instagram/bravoandy
One of the most praised features was his eyes, and a fan even hinted that, if a person could get diabetes from a picture then this would be the one, a clear reference to how sweet Benjamin looks.

Photo: Instagram/bravoandy
NEW RESPONSIBILITIES REQUIRED HIM TO CHANGE HIS WAYS
Cohen, who has shared plenty of photos with his son since he was born, claimed Benjamin's arrival changed him. He went from being a party lover to a more responsible man.
During an interview with People Magazine, the host said:
"When it started, I wanted to go out every night after the show and celebrate the show. Even though I have a reputation of being like, a major party guy, I've calmed down quite a bit. Now, a night out for me is dinner at 8 o'clock."
When Benjamin was born, Cohen explained that he named the little one after his grandfather, Ben Allen, and that he simply could not believe that he was finally a father.
Please fill in your e-mail so we can share with you our top stories!