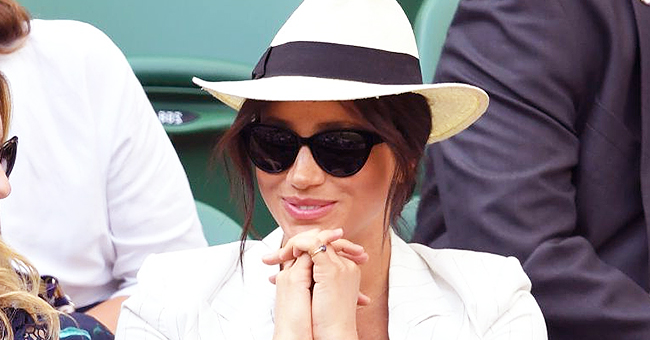 Getty Images
Meghan Markle Reportedly Finds the Sport of Lawn Bowls to be 'Elegant'

Meghan Markle is typically a fashion trendsetter, but these days she's spreading the word about a sport that most people attribute to pensioner players only.
According to Express.co.uk, the Duchess of Sussex showed an interest in the game of lawn bowls over the weekend. As she looked out of her window in Frogmore Cottage towards the Royal Household Bowling club, she was inspired to walk over and speak to the players.
The club lies just next to Windsor cottage, so Markle's surprise visit was a mostly private affair. However, several royal experts analyzed the possible repercussions of Markle's affinity to lawn bowls.
The outlet reported that Markle told two of the players that the game looked very elegant. The Sun compared Markle's interest to her past experiences with tenpin bowling which the duchess used to play in Toronto while she filmed "Suits."
Royal expert Richard Fitzwilliams said interest in lawn bowls will possibly increase thanks to the comments of the "senior royal." He even speculated that a "bowls champion" might come about as a result of what Markle said.
Sian Honnor, the captain of the England senior women's bowls team, also spoke on the matter with hope. She anticipates a more positive reputation for the sport "rather than being just cast aside as a sport that's only suitable for older people."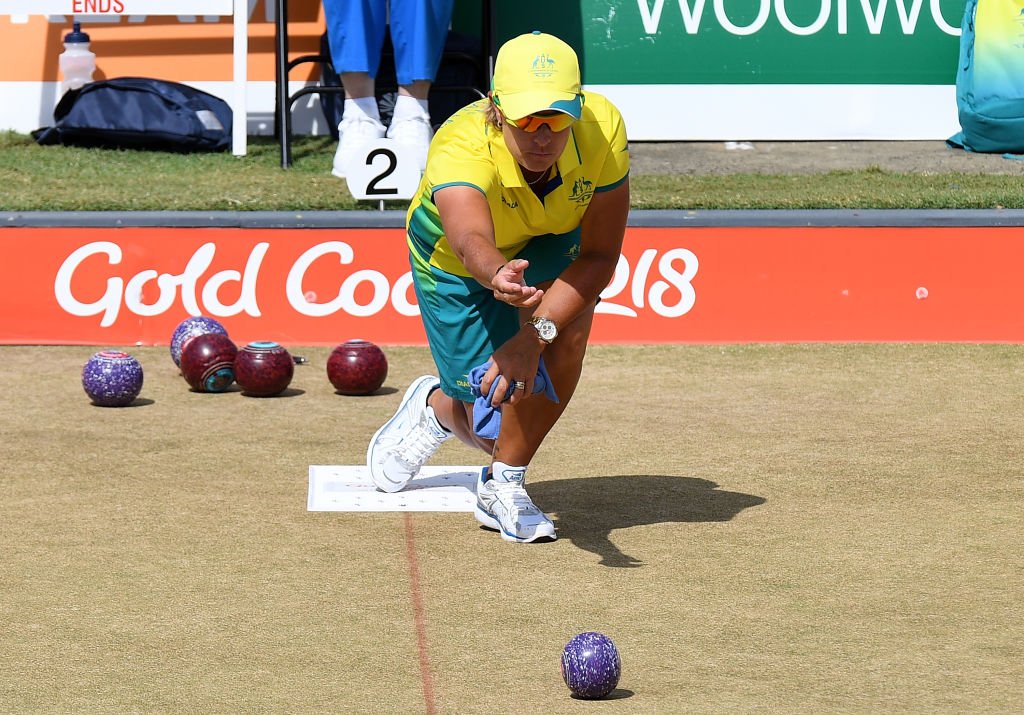 Day 6 of the Lawn Bowls Commonwealth Games in April 2019 in Gold Coast, Australia | Photo: Getty Images
She added: "I think that being that we are a celebrity obsessed culture, and particularly a royal one, people are very interested in Meghan and she has influence over a lot of people."
The three-time Commonwealth Games bowls winner insisted that the sport is "accessible to absolutely everyone" despite the stereotype that currently exists.
Other players reflected similar sentiments about Markle's interest and also expressed hope that the duchess might give the game a go herself. She wouldn't be the first member of the royal family to do so, however.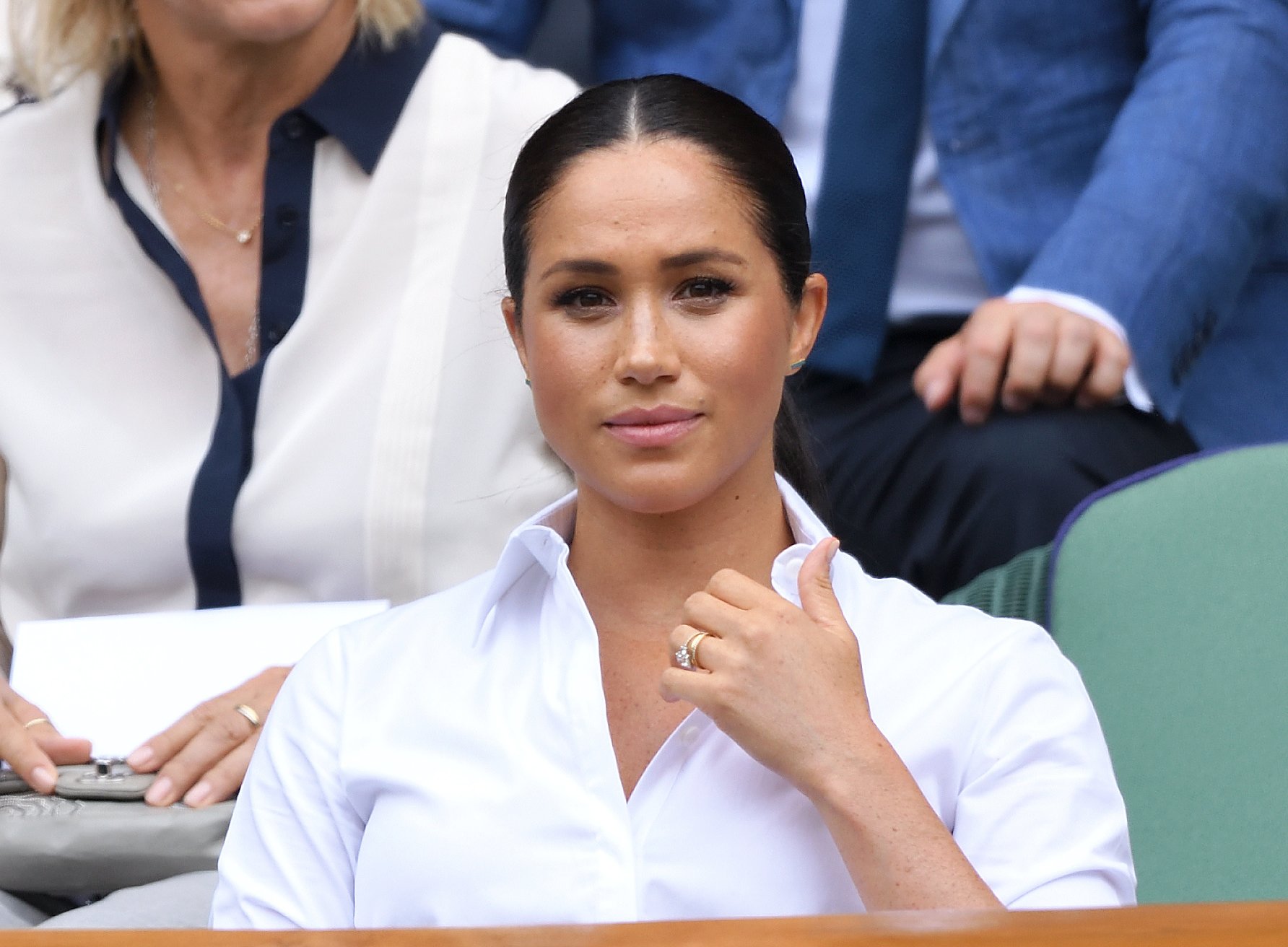 Meghan Markle attends a match for Wimbledon in July 2019 | Photo: Getty Images
The late Princess Diana was a lawn bowl player herself, and shots of her can still be found as she competed in a game during a visit to Indonesia in 1989. Additionally, the Queen made a visit to the Little Hereford Bowling Club back in 2013, where she also spoke to players.
Markle, a new mother to son Archie Harrison, also has an interest in the sport of tennis. She attended Wimbledon earlier this month where she supported her close friend Serena Williams, the eventual runner-up of the tournament.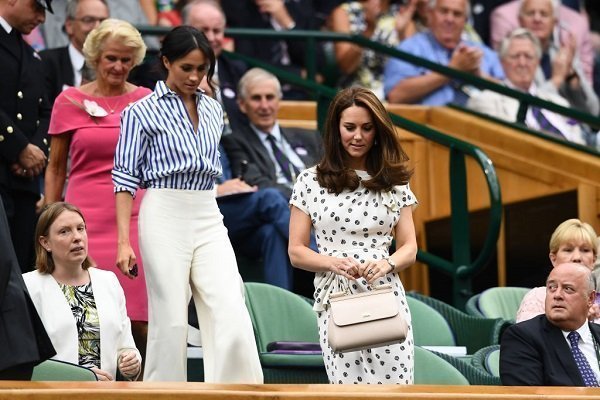 Meghan Markle and Kate Middleton attend Wimbledon in July 2019 | Photo: Getty Images
Duchess Kate Middleton was also present to enjoy the women's singles finals that took place on July 14. Both women wore elegant summer wear, with Markle opting for a striped blue and white button-down and white culottes.
The Duchess of Cambridge wore a white dress dotted with blue circles as she carried a cream handbag. The winner would wound up being Romanian player Simona Halep.
Please fill in your e-mail so we can share with you our top stories!