George, Louis, and Charlotte Didn't See Baby Archie for Two Months after His Birth, Expert Claims
On May 6, Prince Harry and his wife Duchess Meghan welcomed the first child. However, according to a Royal correspondent, the little boy's cousins only got to meet him after two months.
After Archie Harrison, 2-months-old, was born his uncle and aunt Prince William and Duchess Kate got to meet him. According to The Sun's Royal correspondent Emily Andrews, the couple visited Prince Harry and Duchess Meghan at the Frogmore Cottage home in Windsor, eight days after the child was born.
However, the Duke and Duchess of Cambridge reportedly didn't take their three children with them. Andrews claimed that the Cambridge's children only got to meet Archie after two months.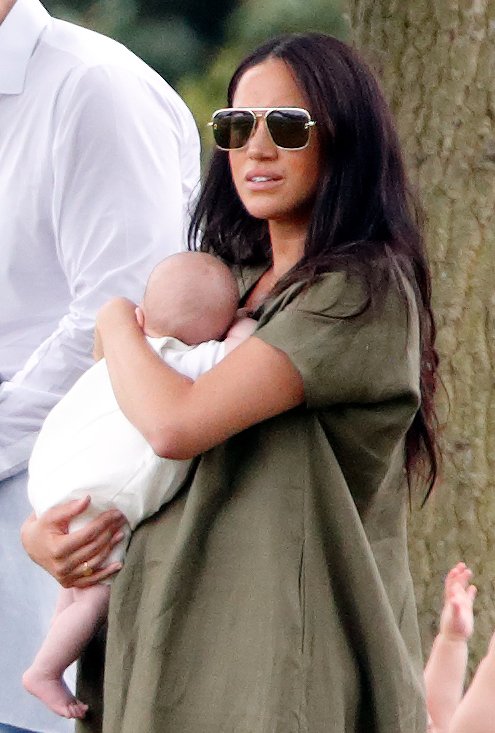 Prince George, then 5, Princess Charlotte, 4, and Prince Louis, 1, all met the newborn for the first time at the King Power Royal Charity Polo Day early this month. A couple of images showed the three children playing with Archie close by.
"The polo match was the first time that Charlotte and George had actually met Archie."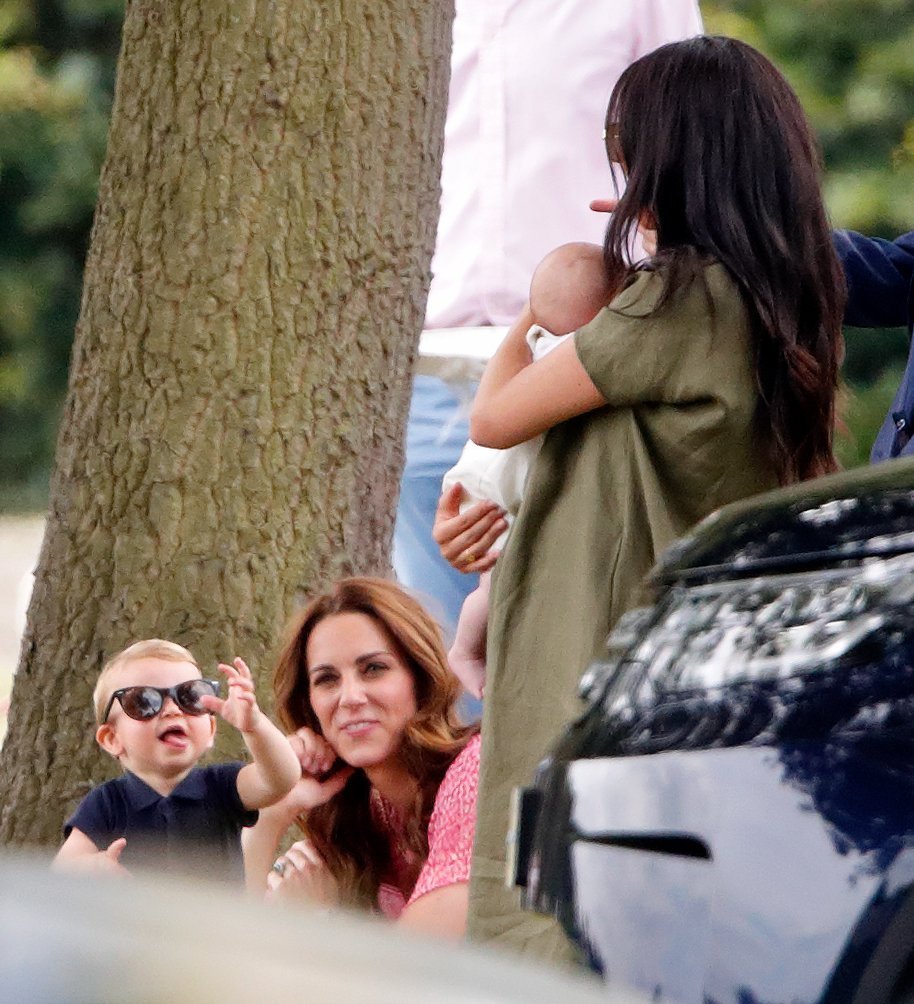 Meghan was photographed a couple of times while holding her baby. The Royal's had come out on the day to watch Harry and William partake in their charity polo match at the Billingbear Polo Club in Berkshire.
Andrews confirmed: 
"It was interesting actually that polo match because it was the first time that Charlotte and George had actually met Archie, they hadn't actually met him for two months, so that polo match was lovely."
During most of the match, Archie was seen sleeping in his mother's arms. The Duke and Duchess of Sussex revealed they were expecting their first child last year, a couple of months after their marriage.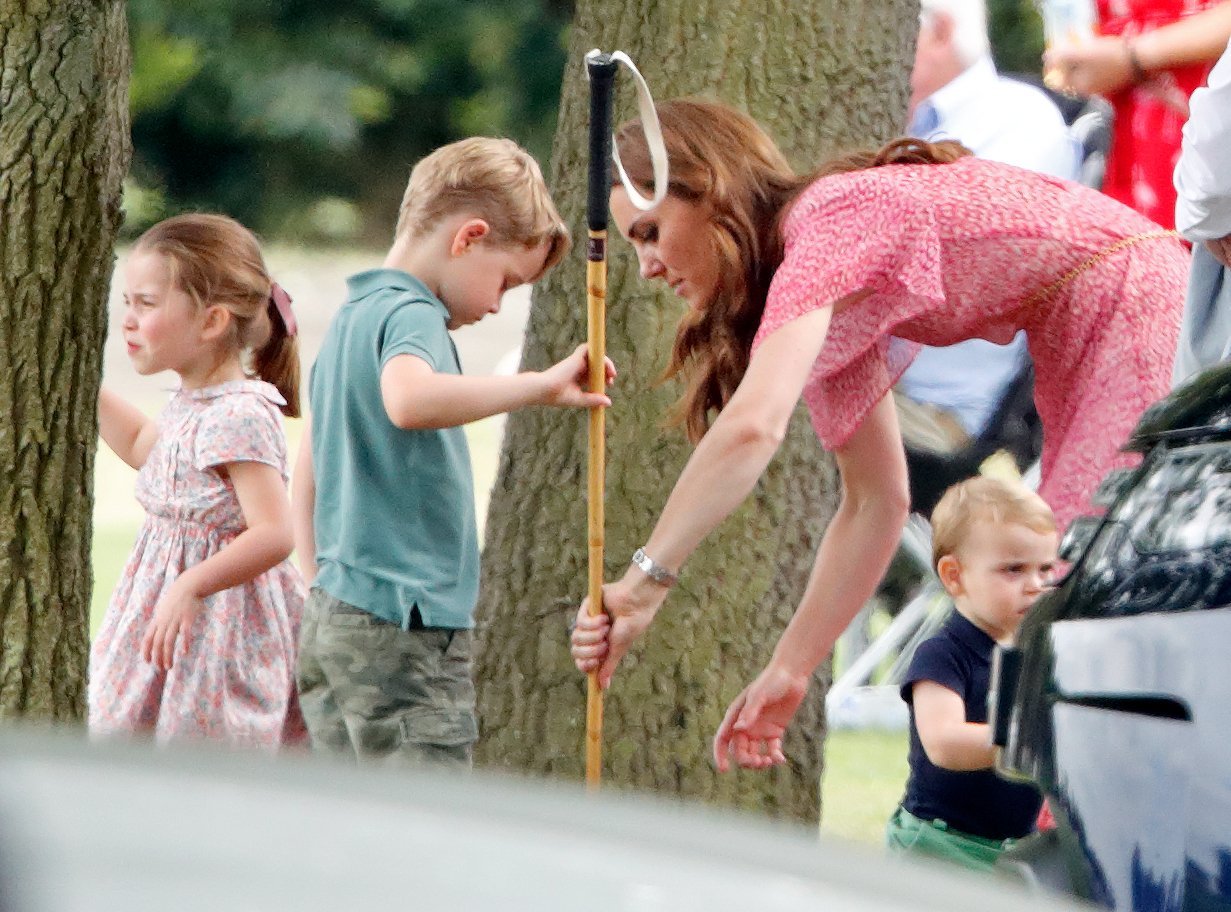 During an engagement in Greenwich, William said he was "thrilled" about his new nephew. Archie's grandfather Prince Charles and his wife Duchess Camilla were said to have met the baby after a number of weeks.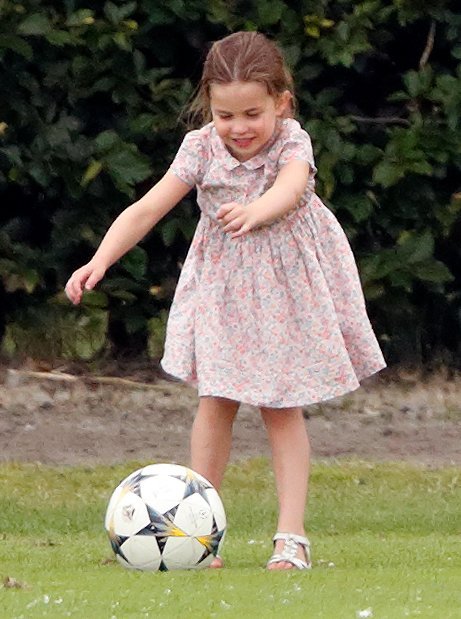 William and Kate also got to see little Archie again at his private christening at the beginning of the month. For that occasion, their children didn't attend again. Charles and his wife were present with Lady Jane Fellowes, Lady Sarah McCorquodale, and Meghan's mother Doria Ragland.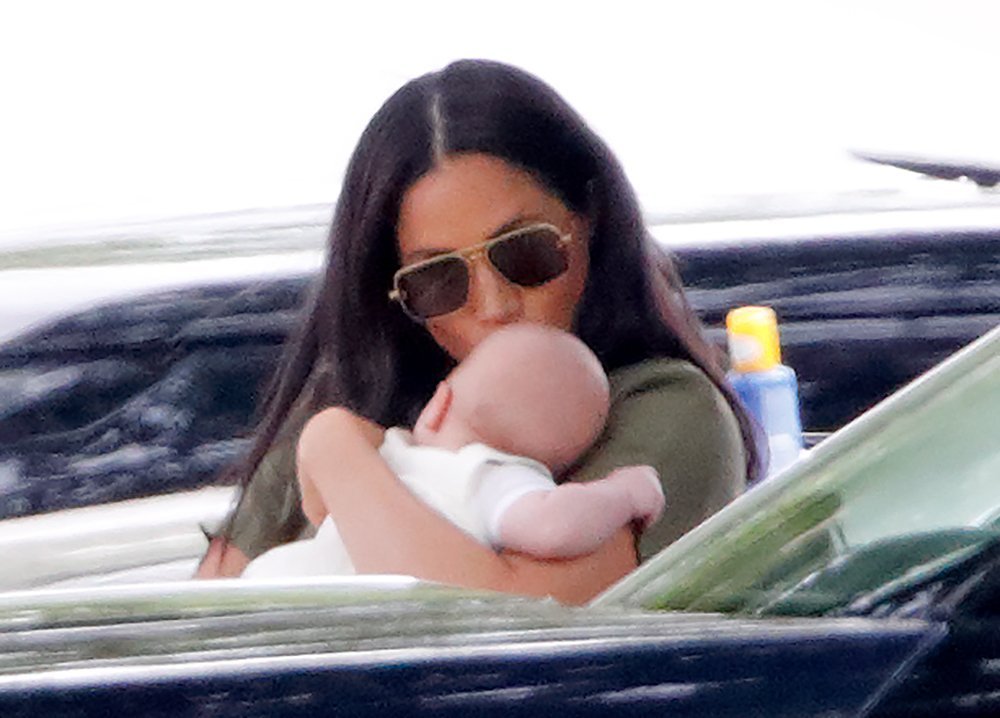 At one point during the polo match, George was seen holding a polo mallet which he played while Louis rested in his mother's arms while waving to his father from the sidelines. Reporters also revealed that Louis broke loose at one point and ran toward some ponies.
Meghan was spotted giving baby Archie a couple of kisses while walking into the event.