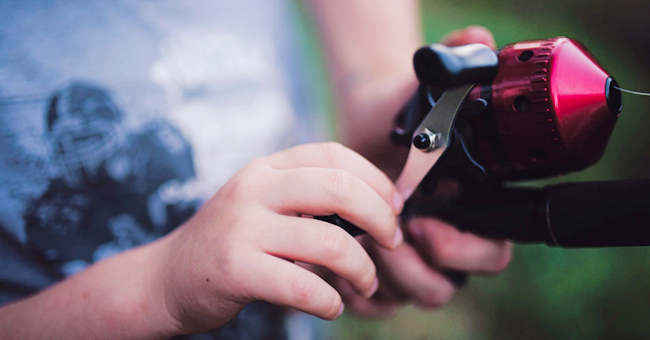 Pexels.
Daily Joke: Little Boy Protested When Mom Told Him to Take His Little Sister Fishing

Kids say the darndest things, and for today's joke of the day, we compiled some funny situations that showed just how literal and forthcoming they could be. Not to mention the occasional embarrassing truths they so innocently reveal.
WHEN THINGS ARE NOT WHAT THEY SEEM
For the second weekend in a row, Johnny protested against taking his younger sister fishing with him, but his mother was not about to take no for an answer again. "But mom, the last time she came with me I couldn't catch a single fish," he moaned.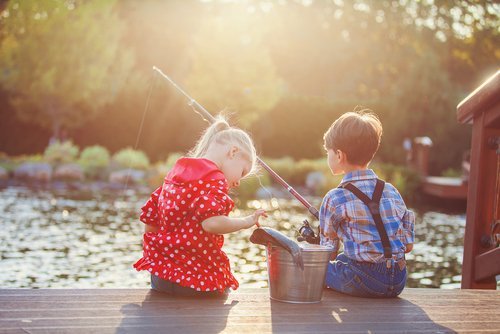 A girl and a boy fishing. | Source: Shutterstock.
"Alright," his mother said, "I will talk to your sister, and I promise she won't make any noise this time."
Unhappy with his mother's solution, Johnny shook his head and replied, "It wasn't the noise, mom. She ate all my bait."
IN ALL HONESTY
Sammy's mother finished her shift at the diner early, so they arrived a few minutes before the bus at the station. "If the driver asks how old you are, tell him you are four years old so you can ride for free," his mother said while they waited for the bus.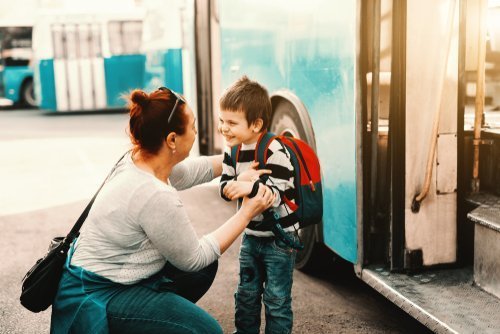 A mother talking to her son before the board a bus. | Source: Shutterstock.
When the bus arrived, the driver looked at Sammy as they got on and asked, "How old are you, boy?"
"I'm four years old, sir," Sammy replied. "And when will you be seven years old?" the driver asked next. "When I get off the bus," Sammy answered.
NOT WHAT IT SEEMS
After Lily's first week of school, she came home very upset. She went straight to her room and unhappily fell down on her bed. Concerned, her mother sat down next to her and asked, "What's the matter, my angel?"
Lily sat upright and wiped the tears from her eyes as she said, "Mommy, it's all just a big waste of time. I don't want to go to school anymore."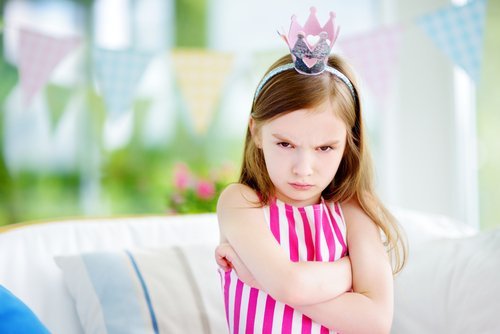 Angry little girl. | Source: Shutterstock.
"Why is it a waste of time, Lily?" her mother asked again. "It's horrible mommy, I can't read, I can't write, and they won't let me talk!"
Relatedly in another joke of the day, a young father took his daughter with to work one day much to his regret. He not only learned that rationale could be found behind anything but also got taught a lesson he won't soon forget.
Please fill in your e-mail so we can share with you our top stories!