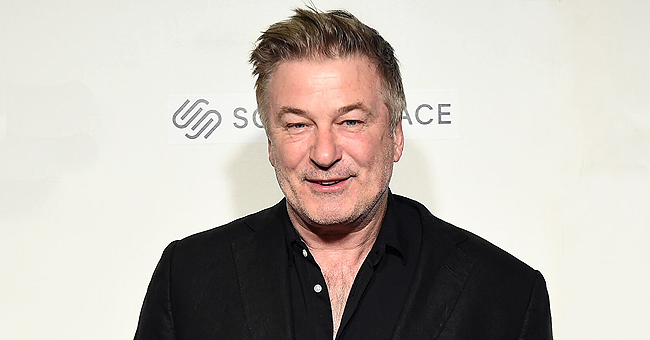 Getty images
Alec Baldwin's Brother Shared Old Photos of Late Dad and Their Mom Who Will Turn 90 This Year
Alec Baldwin's brother, Billy Baldwin once posted tributes to his late father, and his mother, who turns 90 at the end of the year. The posts showed old photographs of the patriarch and matriarch of the Baldwin clan.
BILLY BALDWIN'S TRIBUTARY POSTS
The first of Billy's posts was about his father. In the post, the 56-year-old said that the day on which he posted marked the day he reached the exact age when his father died.
He then went on to wonder what his life would have been like if his father lived into his 20s and beyond. He then described his father as a highly intellectual and tough person and said his life was never the same after his father's death.
Billy would then make another post on Veterans Day in honor of the senior Baldwin, Alexander Rae Baldwin, who was a U.S Marine Corps, and all the men and women who have served the Armed Forces.
Billy posted about his mother, Carol Baldwin on the occasion of her 89th birthday celebration. In the post, he described her as a beautiful, smart, gorgeous, and hilarious personality.
He went on to laud his mother for all the excellent work she did in raising her children on a teacher's salary and also surviving a battle with cancer. He also shared old pictures of his mother from her youthful days.
THE BALDWIN CLAN
Alexander Baldwin and Carol Baldwin bore six children. Four boys and two girls. All the boys interestingly are actors, with the eldest of them, Alec Baldwin being famous for his roles in many famous Box Office movies.
The two Baldwin Sisters, Elizabeth, and Jane did not, however, follow the path of their brothers. The Baldwin boys are named Alec Baldwin, Daniel Baldwin, William Baldwin, and Stephen Baldwin, in order of age, Alec being the eldest.
ALEC BALDWIN'S BOOK
The award-winning actor published a memoir titled "Nevertheless." The book talks about his personal life, chronicling his relationships with wife Hilaria, and ex-wife Kim Basinger, as well as his four children. The book also spoke about his Baldwin Brothers.
Alec Baldwin shared information about his overdose on cocaine while filming a movie. From the book, it is discovered that Alec Baldwin inherited his father and grandfather's name, culminating in him being called "Xander Baldwin" when he was a child.
He also praised his mother's strength in surviving cancer and then going on to set up a charity foundation, in the book. Go on and get the book to find out more about Alec and his family.
Please fill in your e-mail so we can share with you our top stories!