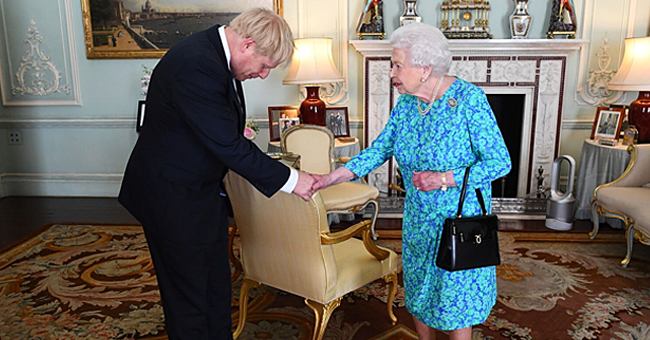 Getty images
Queen Starts Flurry of Internet Jokes after Holding Her Handbag while Welcoming the New PM Boris Johnson
Queen Elizabeth sent the internet into a frenzy when she greeted the new Prime Minister of the United Kingdom while holding onto her handbag.
In a rare instance, the Queen provided comedic relief for the internet due to the black handbag she carried in her meeting with new Prime Minister, Boris Johnson.
Although the meeting was done at the Queen's home in Buckingham Palace, the royal monarch not only dressed the part but carried her purse with her as if she were stepping out. Photos and responses are found below.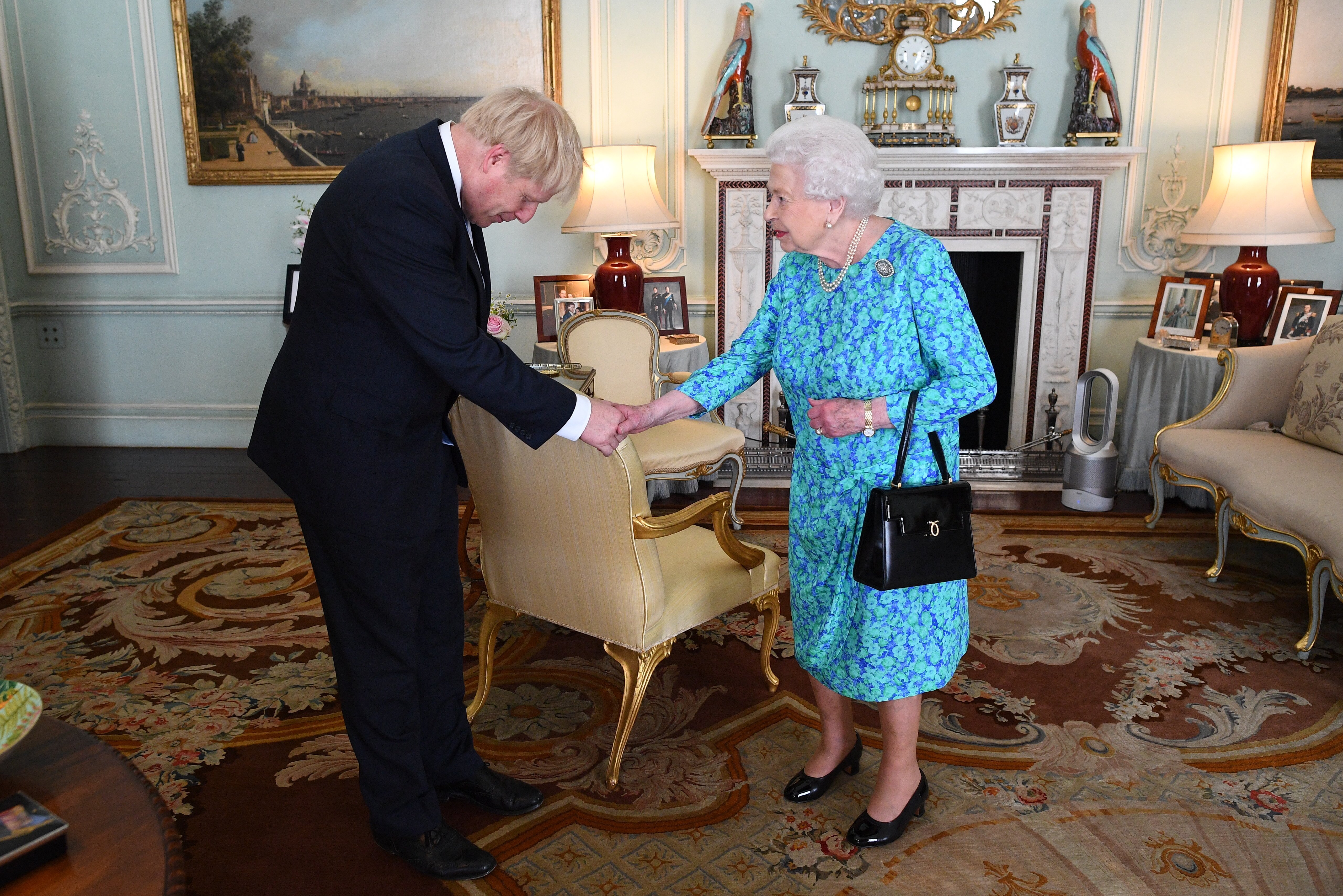 Queen Elizabeth II greets the Prime Minister of the United Kingdom, Boris Johnson in July 2019 | Photo: Getty Images
The 93-year-old wore a bright blue and purple long-sleeve dress for the occasion and paired it with black shoes, the same color of the Launer handbag that set the internet ablaze.
One person joked:
"Love that the queen is carrying a handbag while greeting the new pm. like she's popping out right after."
Another commented: "Like how the queen carries her handbag round her own house. 'Those theiving [sic] Tories are about...where's one's purse?!"
Still another joked: "Love that the Queen has her handbag. 'Make it quick, Boris, one has more pressing engagements.' " In the pictures, Johnson followed custom and bowed his head low as he greeted the queen.
Others took another angle on the joke. "Why does the queen hold her handbag in her own house? Like put it down on the sofa init!!? Or hang it on the kitchen door like I do," Twitter user Lucy Burton exclaimed.
The Daily Mail reported that carrying a handbag may indeed be a sign that the queen wants to end something — typically it means a conversation. However, the practice isn't as odd as people are making it out to be.
Back in 2016, the queen held onto the same handbag when she greeted Prime Minister Theresa May. She also held onto the bag upon meeting with Barack and Michelle Obama.
According to Mirror, the queen has used the same bag for decades now while completing official engagements. Earlier this month, she used it to accessorize while hosting her final garden party in Edinburgh.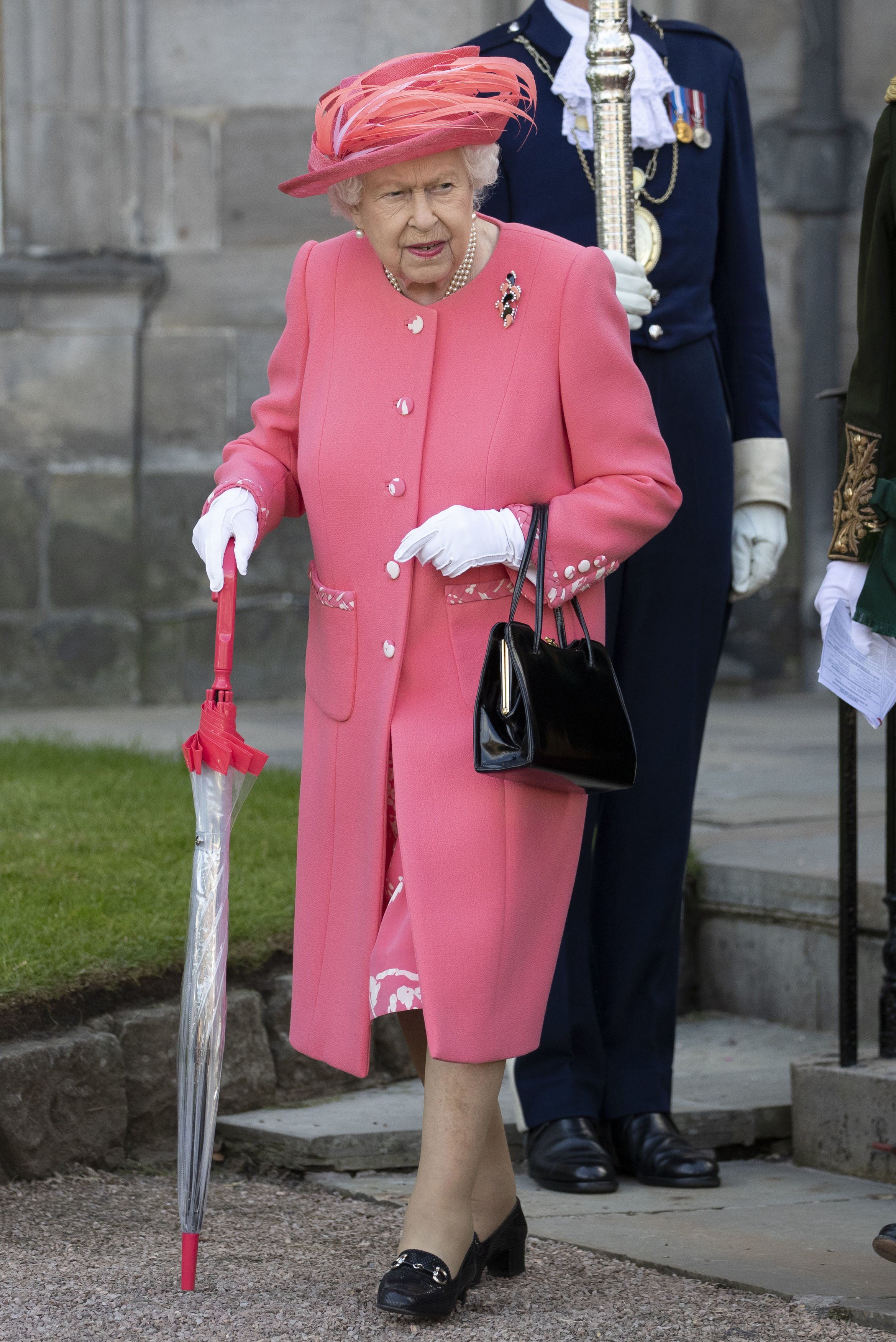 Queen Elizabeth attends a Garden Party at the Palace of Holyroodhouse in Scotland in July 2019 | Photo: Getty Images
Black goes with everything, even the pink long suit the queen wore as she attended the outdoor gathering at the Palace of Holyroodhouse in Scotland. She wore a matching pink hat and white gloves to complete the ensemble.
The queen loves that bag and we can't blame her for carrying around the timeless piece wherever she goes — even when she's walking around her own home.
Please fill in your e-mail so we can share with you our top stories!