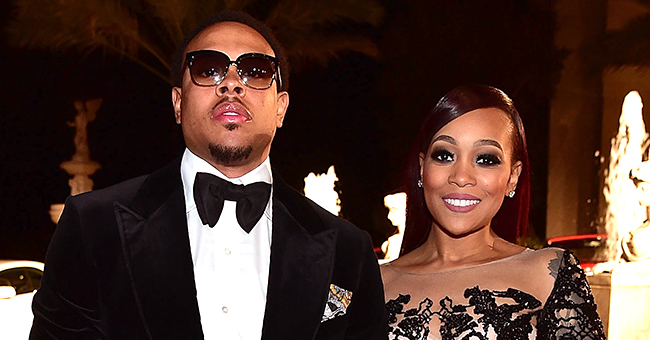 Getty Images.
Monica Brown on Her 'Really Peaceful' Relationship with Shannon after Filing Divorce
American singer-songwriter Monica Brown recently filed for divorce from her husband of many years. She has, however, come out to douse beliefs that they may be feuding.
During an interview with Wendy Williams on her eponymous talk show, Monica answered questions about the state of her relationship with ex-husband, Shannon Brown.
Unlike what many expected of her response, the stunning entertainer disclosed that things have gotten better between them. Monica, who had filed for divorce from Shannon that same month, pushed that communicating with him had especially become a lot easier.
The award-winning singer pushed that this happened because it became a necessity for them to iron things out now that their relationship was coming to a final close.
"I've been really, really good. It sometimes takes difficult things to lead you to where you need to be. And it was some conversations that needed to be had and some communication that needed to be had," Monica said.
The mother of three further explained that in contrast to what she had expected, the divorce "brought us together."
"It really opened up the dialogue in the house. We're not feuding or beefing or anything. It's really been peaceful." – Monica.
Monica's first encounter with Shannon Brown, an NBA player came sometime in 2010 when she was on the lookout for a man to feature in her "Love All Over Me" video.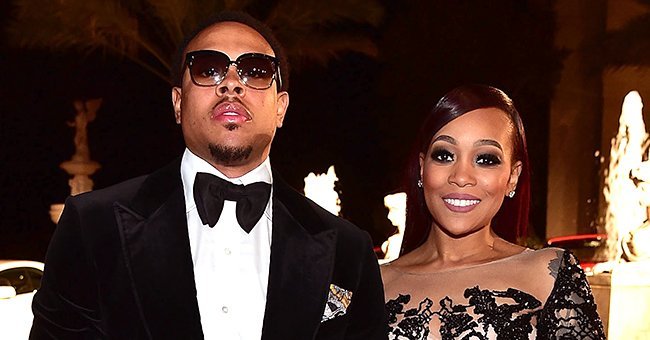 Monica brown and her ex-husband Shannon Brown.| Photo: Getty Images.
The pair quickly hit it off and tied the knot that very year in a private ceremony. Sadly, it seems the years took a toll on their marriage with the pair getting occupied with their respective careers.
The couple thought all was well and didn't realize their relationship had gotten damaged until the second season of the "T.I. & Tiny: Friends & Family Hustle."
"That was the problem; maybe we didn't fight enough. We both are so busy that you can occupy yourself. The first season, none of this was happening," Monica said.
That probably explains why the divorce seems to have made communication easier for them. The discussion however spilled over into how Monica and Shannon are handling their three children affected by their divorce.
Monica disclosed that the kids "are not babies anymore," and so, understand everything that's happening in their family. She also reiterated that Shannon stated "the truth policy" where they honestly answer every one of their children's inquiries.
When Wendy asked if Monica was moving forward and whether she's back in the dating game or not, the 38-year-old said no. Meanwhile, Monica is focusing on her career and only recently filmed the video for her latest single, "Commitment."
Please fill in your e-mail so we can share with you our top stories!