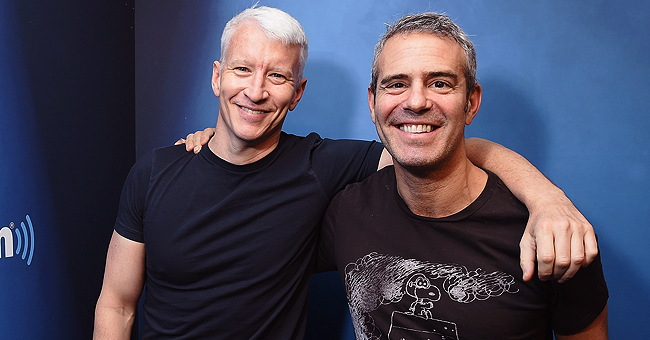 Getty Images
Inside Anderson Cooper and Andy Cohen's Friendship That Started with a Failed Blind Date
Before becoming close friends, Anderson Cooper and Andy Cohen almost went on a date.
Their friends set them up on a blind date, but it didn't happen because Cohen broke Cooper's "cardinal rule." The TV personalities made the revelation during their appearance on "The Tonight Show Starring Jimmy Fallon."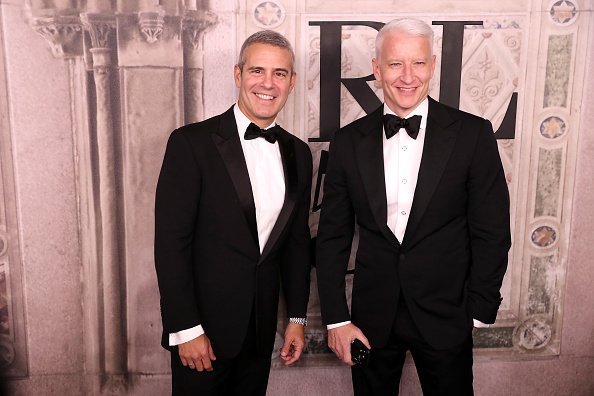 Andy Cohen and Anderson Cooper at Bethesda Terrace on September 7, 2018 in New York City | Photo: Getty Images
"Andy and I were first set up on a blind date, which never happened because we had a phone call, and after two minutes, I said, 'I'm not dating this guy,'" Cooper said.
He continued, "He broke my cardinal rule. He mentioned my mom within the first four sentences of meeting me."
Cooper is the son of the late socialite Gloria Vanderbilt, who passed away last June 17, 2019.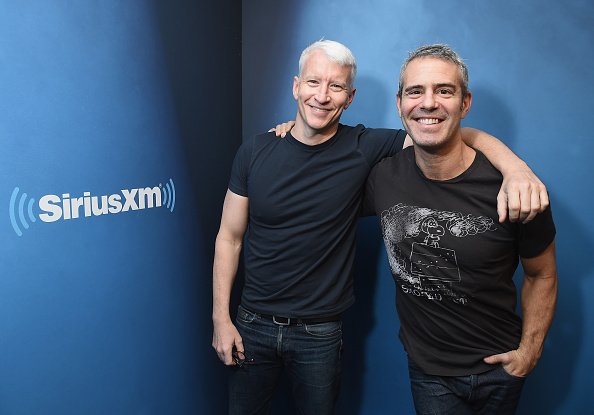 Anderson Cooper and Andy Cohen at SiriusXM Studios on January 13, 2017 in New York City | Photo: Getty Images
SPENDING MORE TIME TOGETHER
Now close friends, Cooper and Cohen are on a national tour with their show, "AC2 Deeper Talk & More Shallow Tales."
The pair have been sharing their activities together on social media while promoting their show. In one post, Cooper gushes over Andy Cohen's son at the latter's house.
On Instagram, the 51-year-old news anchor shared a photo of himself holding little Benjamin at Cohen's Manhattan home.
In another post, they showed their fans their matching T-shirts printed with their faces. Cohen shared their photo on Instagram, writing in the caption: "HBD my Gemini Brother!"
COOPER'S LOSS
Their friendship surely was a source of comfort as Cooper cope with his mother's death. Vanderbilt, an heiress and an iconic figure in the US, died at the age of 95.
A few years ago, Cooper talked candidly about what he thought about inheriting a fortune from his mother. He revealed that he would not be inheriting a trust fund from his mother.
In an interview on The Howard Stern Show in 2014, he said his mother believed in working hard rather than living off one's family fortune.
"My mom's made clear to me that there's no trust fund. There's none of that," Cooper said. "I'm doing fine on my own. I don't need any."
He added, "I don't believe in inheriting money. I think it's an initiative sucker, I think it's a curse. Who's inherited a lot of money that has gone on to do things in their life? From the time I was growing up, if I felt like there was some pot of gold waiting for me, I don't know if I would have been so motivated."
Please fill in your e-mail so we can share with you our top stories!