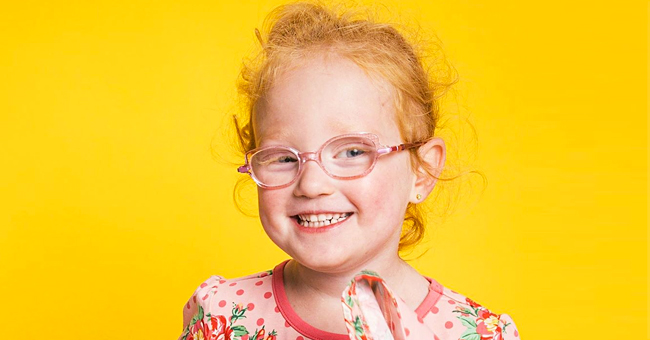 instagram.com/adambuzz
Story behind Hazel from 'OutDaughtered' Undergoing Eye Surgery for Nystagmus at One

Hazel Grace Busby has congenital nystagmus, an eye condition that makes her have uncontrolled eye movements. At one year old, the little girl underwent eye medical procedure in an attempt to improve her condition.
On April 8, 2015, the Texas couple, Danielle and Adam Busby, became parents to the first-ever all-female quintuplets born in the United States of America.
"But then whenever you think of our situation, our chance of having all-girl quintuplets was 1 in 64 million."
The new additions — Ava Lane, Olivia Marie, Hazel Grace, Parker Kate, and Riley Paige — join Blayke, transforming a family of three into a household of eight overnight.
The hit TLC series "Outdaughtered" profiles the adventure of the family, concentrating on the quintuplets' delivery and the huge adjustment period that follows.
Hazel's eye condition, congenital nystagmus, has been chronicled through the series. The condition causes Hazel's eye to make uncontrolled, repetitive movements.
Her condition has noticeable effects on her development as well. In contrast to her sisters, she's not walking yet.
During season 2 of "Outdaughtered," Danielle and Adam talked about Hazel undergoing surgery. According to Danielle, the surgery wouldn't really fix her vision but would "correct the placement of where her eye goes to focus better so she doesn't have to turn her neck, which is a huge deal."
Meanwhile, Adam believed that the procedure is terrifying since it carries a 1-in-100,000 risk of permanent vision loss.
"To most people, that would sound like, 'Man, that's pretty good odds,'" he said. "But then whenever you think of our situation, our chance of having all-girl quintuplets was 1 in 64 million. And so odds don't really do it for us now."
In spite of the fact that it's a horrifying discussion for Danielle and Adam, the couple decided to put their daughter through surgery to correct her eye problems in 2016.
Apparently, the surgery was a success. However, a year later, Hazel was diagnosed as having astigmatism in her left eye. She was recommended glasses with the hope that her vision will improve as her eye develops.
Please fill in your e-mail so we can share with you our top stories!