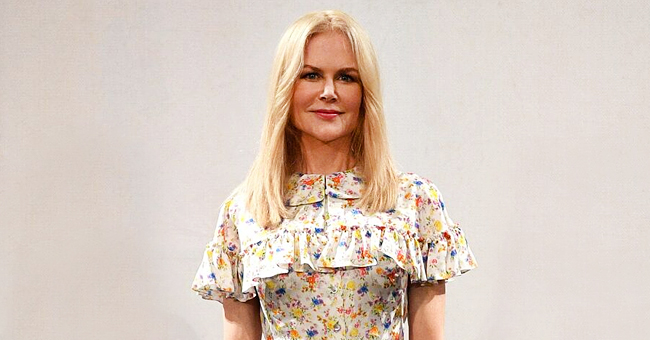 Getty images
Nicole Kidman and Daughters Sunday Rose and Faith Margaret Spotted at Sydney Airport
Nicole Kidman made her way back to the states looking ready to return to business in a purple button-down and a black suit. She didn't forget to keep track of her daughter as she walked.
Kidman, 52, wore a dark ensemble as she stepped out in the Sydney Airport on Sunday with daughters Sunday Rose, 11, and Faith Margaret, eight. The actress was coming home from her two-week Sydney vacation, reported the Daily Mail.
Husband Keith Urban was nowhere to be found as the mother of two walked through the terminal in between her two girls. Photos of the trio are found below.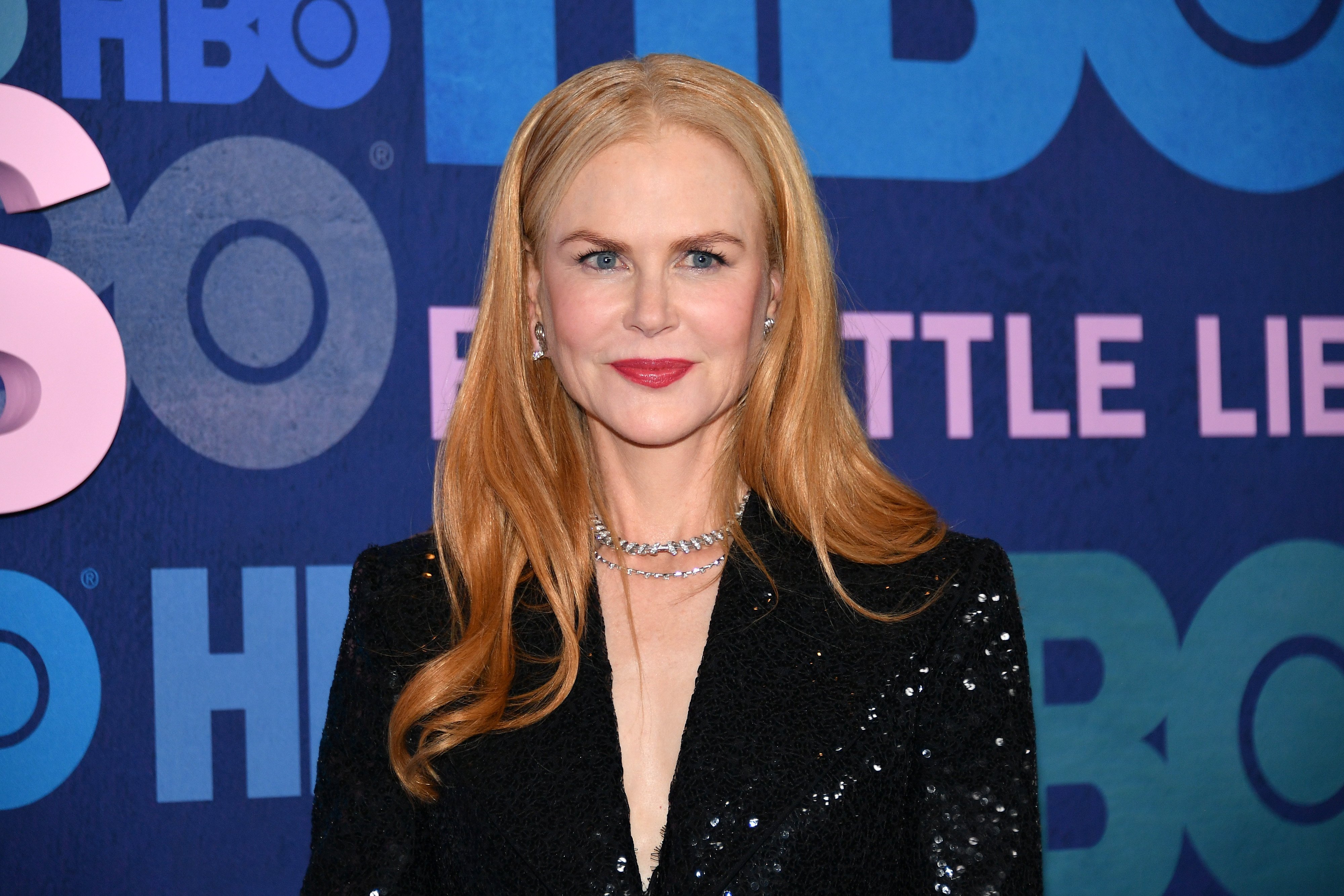 Nicole Kidman, actress and star on HBO's "Big Little Lies" | Photo: Getty Images
The "Big Little Lies" actress wore a dark purple shirt that she buttoned all the way up to her neck. Over it, she wore a black suit which she matched with black leggings and loafers.
She styled her hair in a low ponytail underneath a wide-brimmed hat. In one hand, she held a large tan tote bag, and in the other, she secured the younger of her girls.
Little Faith Margaret had her hair loose and wore a grey sweater, a black skirt, and matching leggings. Her tan boots matched her mother's bag and she carried a purple suitcase behind her.
To the other side, Sunday Rose sported a leopard print press over black leggins and matching boots. She pulled a multi-colored suitcase as she walked.
The day before, Kidman enjoyed the last of her vacation time by hitting the snowy slopes of Australia. She shared her experience on Instagram along with the caption, "I love hiking in the snow. #AustralianWinter."
The accompanying picture featured the star looking into the distance as she held onto her skis wearing blue athletic clothing, black gloves, and a matching hat. She wore protective sunglasses to shield her eyes from the elements.
Kidman and her family arrived in the actress' homeland in mid-July where, again, the media captured shots of them as soon as they entered the terminal.
In another rare instance, the actress was seen doting on daughter Sunday Rose by giving her a kiss on her forehead. She and Urban walked hand in hand as they made their way through the terminal.
At the time, Kidman looked comfortable in an oversized navy v-neck sweater and large blue jeans. She wore a grey fedora hat and sunglasses while carrying her tan tote bag.
The couple made sure that the girls remained in front of them as they walked out of the airport. Clearly, Urban and Kidman are extremely protective and loving parents and they have a beautiful family.
Please fill in your e-mail so we can share with you our top stories!