BBC Journalist Angela Rippon Reveals Princess Diana Was 'Out of Her Depth' in Her 1981 Pre-Wedding Interview
Journalist Angela Rippon is looking back at an interview she did with Princess Diana and can now see the telltale signs of possible tensions between the late former royal and Prince Charles.
In an upcoming Channel 5 documentary, Rippon was tasked with revisiting an interview she conducted with the late Princess Diana 38 years ago, and her reaction to it is an eye-opener.
The seasoned newsreader was able to decipher signs that gave a clear idea of what was to come for the couple who ended up divorcing after 15 years of marriage.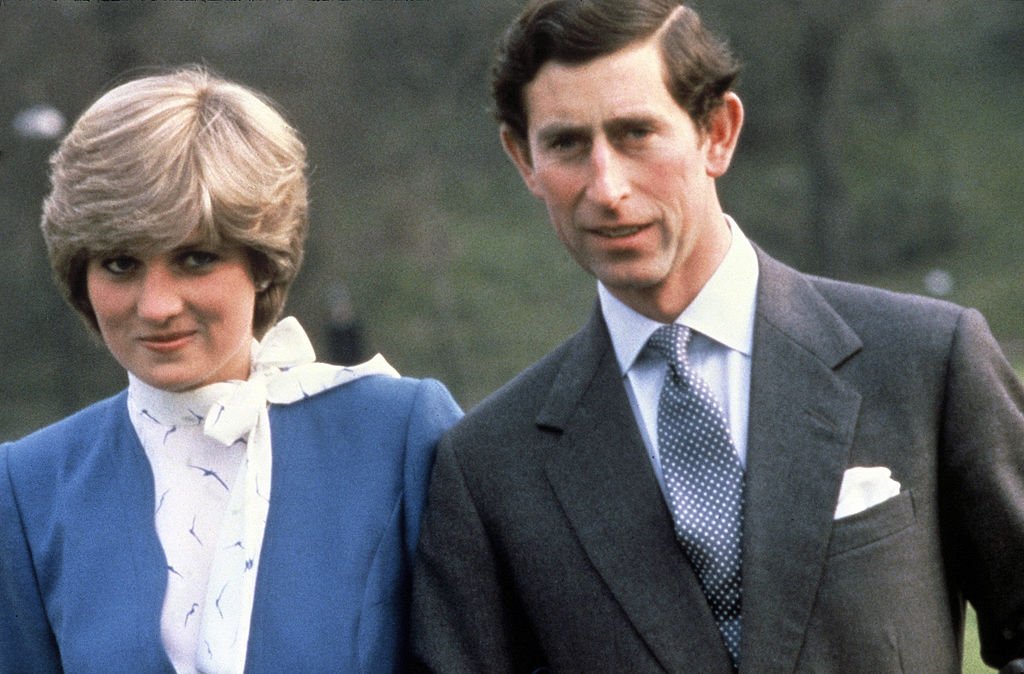 Speaking in a preview clip, Rippon said that when she and her co-interviewer Andrew Gardener of ITV arrived at the Palace, Prince Charles was "very relaxed," while Lady Diana was not. "It was a whole new experience for her," explained Rippon. 
According to the broadcaster, the royal couple was effectively supervised by the Queen's press secretary Michael Shea. Rippon and Gardener were to ask only the agreed-upon questions during the interview, otherwise, it would be canceled.
Rippon said Shea sat behind her at a "very large antique desk" and repeated the aforementioned instructions before warning her, "you will not mention the dress," referring to Diana's wedding dress to be worn days after.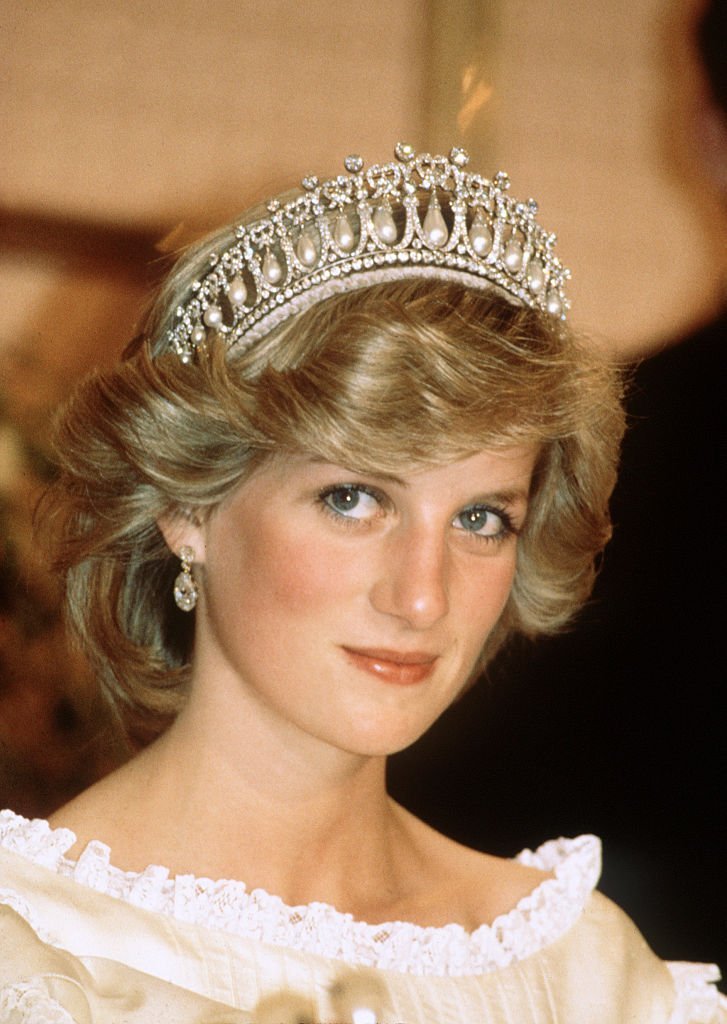 During the interview, Shea stood "out of camera shot but behind [Rippon] and in Lady Diana's eye line." The journalist was "not quite sure how comfortable it made [Diana] feel." 
At one point, she noted that Diana was looking past Rippon and probably at Shea. "There's this man standing behind the person interviewing you making sure you get it right, wouldn't you be nervous?" she said in the clip. 
She further described the couple by saying: 
"I got the impression that Prince Charles was very protective towards her, and Diana was almost slumped in the chair. She was in new territory, she was out of her depth."
However, Rippon insisted that any 20-year-old who is put in front of a camera to talk about what might be the most important day of their lives would feel nervous. 
Still, what was most telling about the interview was the end, when Rippon wished the couple "a lifetime of happiness together." While Prince Charles looked across at Diana, the latter looked down at the floor.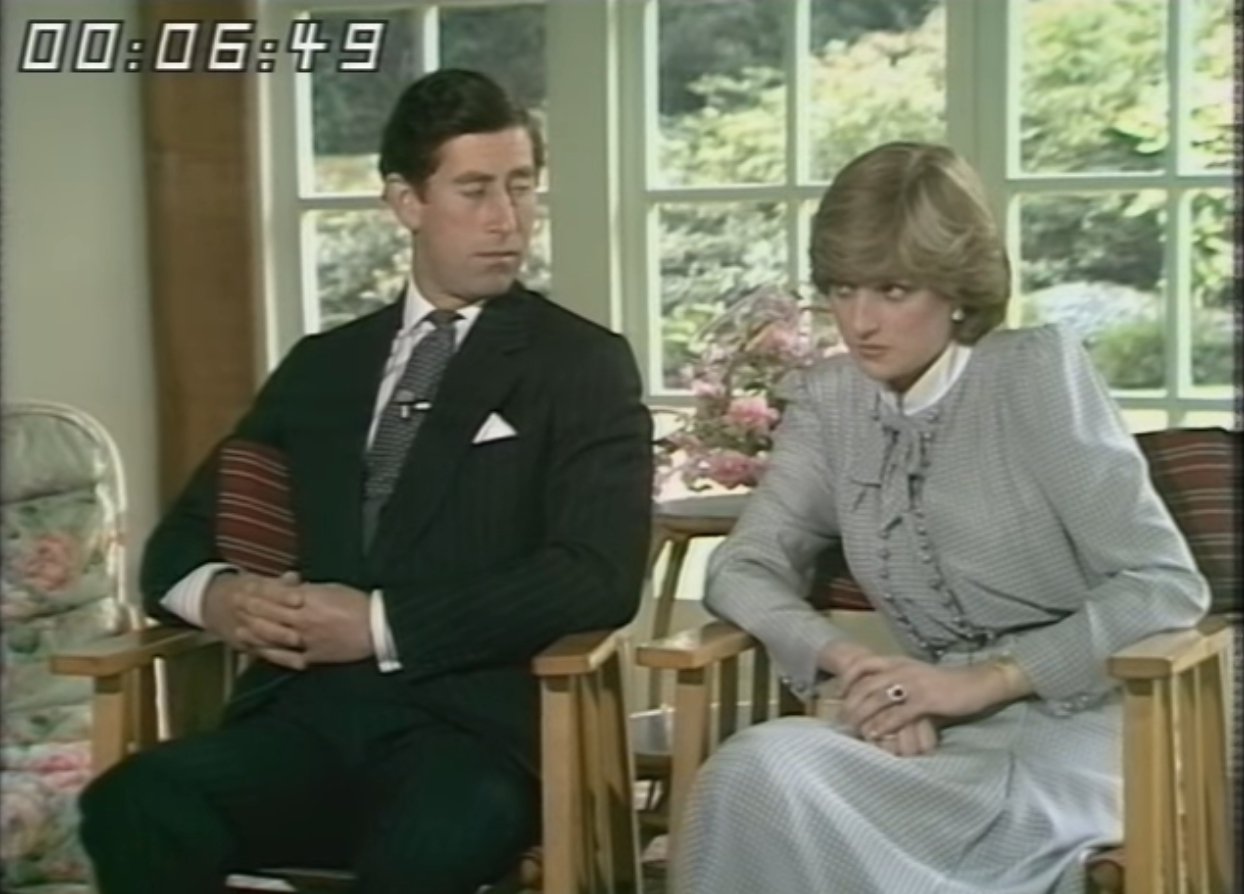 Rippon exclaimed: 
"Goodness, maybe we should have read so much more into that five seconds at the end of the interview. That expression on Diana's face at the end speaks volumes... Gosh. Might have told so much more about what was to come."
After they concluded the recording, Rippon was finally able to ask Diana about her dress. The beloved princess revealed that she'd had her last fitting some days prior and excitedly remarked that the girls told her she looked "like a fairy princess" in the piece. 
Broadcaster Angela Rippon reveals how Princess Diana was 'out of her depth' and there was obvious tension with Charles https://t.co/wSjslGe6HI

— Daily Mail U.K. (@DailyMailUK) July 27, 2019
"And I think at that moment, I could have, willingly, strangled Michael Shea," Rippon said, realizing that the Princess had a weight lifted off her chest when Shea was not around. 
Diana would go on to marry Charles and reportedly put up with infidelity until their divorce in 1996. Before that, she gave birth to Prince William and Prince Harry. 
Many were in distress when Diana died in 1997, but none as much as her two sons. William recently opened up about the pain he felt during an airing of BBC's "A Royal Team Talk: Tackling Mental Health" in May.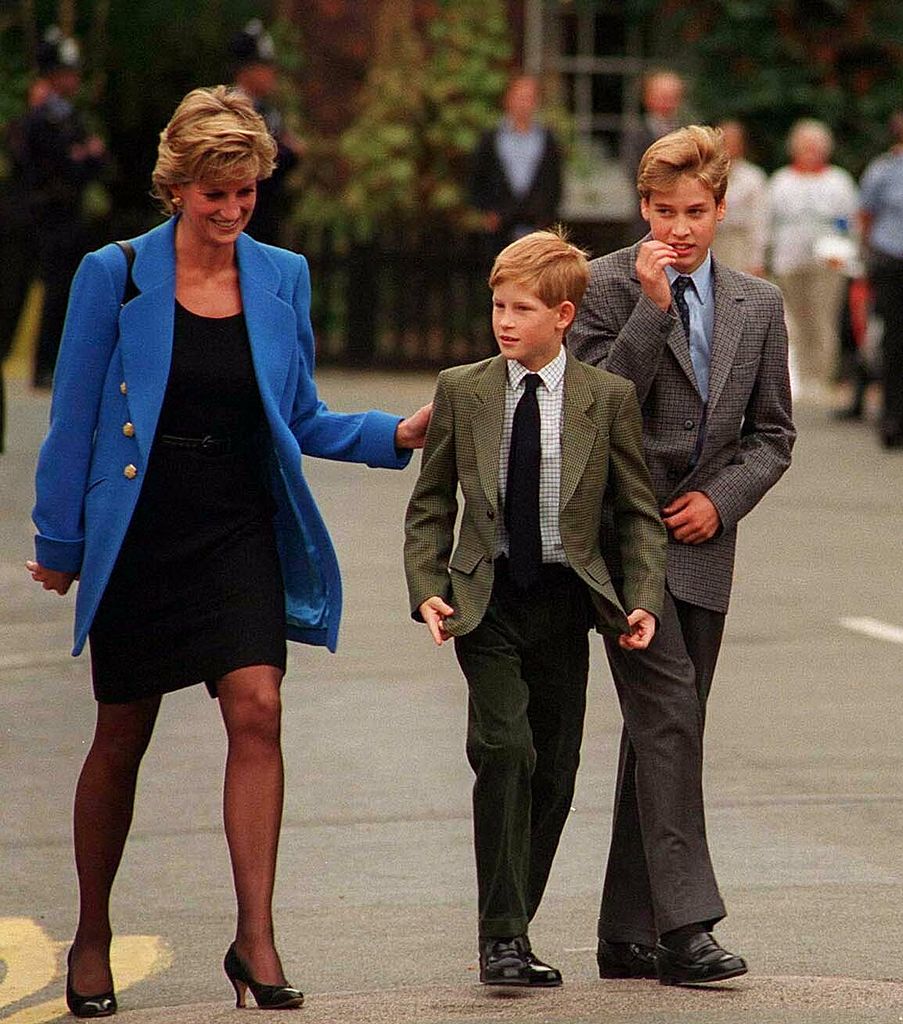 The Duke of Cambridge explained that people who go through such loss experience pain at a completely different level when it happens at a young age.
He talked about how this understanding can help others in certain ways. The prince claimed that those who have gone through it can help others by taking the first step, and showing them it's okay to talk about it.
In doing so, they break down the British cultural practice of hiding feelings and instead help others process their emotions.