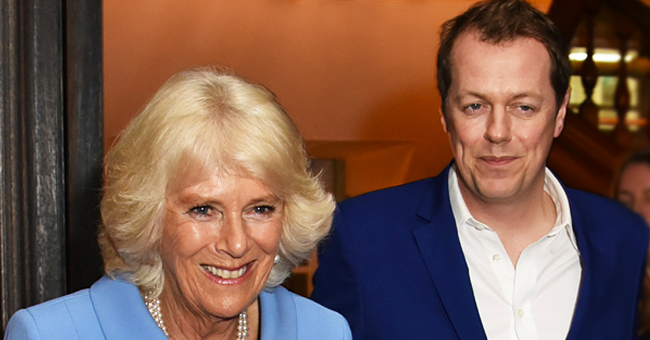 Getty images
Troubled Years of Duchess Camilla's Son Tom Parker Bowles

Tom Parker Bowles is a product of Duchess Camilla's previous relationship. At the time of her widely publicized affair with Prince Charles, Parker had only been a child, and many still wonder how he lived through that.
Aged 44, Tom Parker is one of the two children born to Duchess Camilla, the wife of British heir apparent, Prince Charles. He bears a striking resemblance to his mother, and although rarely spoken about, Tom has had a quite busy life.
THE TROUBLES OF LIVING AS DUCHESS CAMILLA'S OFFSPRING
The story of Prince Charles and Camilla's decades-long affair is one that was quite infamous back in the late 90s. It became worse following the release of the "Camillagate" tape which seemed to confirm their illicit relationship.
It seemed to mark Camilla and her family with infamy, and there was no way her biological children could escape such. It is, however, charming to find that Parker is still a very cheery person despite going through those troubles.
Till date, the common belief is that the infamy made Parker and his sister, Laura Lopes suffer as young children. During an interview with The Telegraph, however, Parker countered such theories by saying:
"People say we were mercilessly bullied at school. But for my first years at Eton, there was nothing newsworthy at all with my mother and Sir [his stepfather, Prince Charles]."
PARKER RISES TO DUCHESS CAMILLA'S DEFENSE
Unlike the interviewer expected, it seemed Parker, who is now 44 years old, enjoyed discussing details about the past. He even further marked some of the public belief as preposterous. He said:
"A couple of times I've read how she's put her children through this hell. She's been an exemplary mother."
Parker further countered the rumors by explaining that he enjoys spending time back at his mother's home in Wiltshire even till now. Parker fondly said:
"I feel cocooned, totally happy, and safe – which I do with my wife, Sara, and my father, too."
The food writer and critic detailed that his cheerful personality, which also comes through in his works, is a result of his "idyllic" childhood. The interview had Parker recalling how great his upbringing was and that his parents remain great friends till now.
WHAT PARKER THINKS ABOUT THE CAMILLAGATE TAPE
The Camillagate tape is a phone recording of Prince Charles and Camilla taken when they were still respectively married. Surprisingly, Parker expressed understanding for what the couple had had to go through back then. He said:
"I've had a million such conversations with my wife. You just don't expect them to be broadcast. I felt for my mother and for Sir. It was awful, totally immoral."
It is an astonishing statement coming from Parker, but that is perhaps because he and his sister were protected from all of it at the time.
He revealed that the only way they had coped was because of the support from friends and family and their mother's excellent way of handling paparazzi.
"THESE THINGS CAN SUDDENLY TURN." – PARKER
Since she tied the knot with Prince Charles in 2005, Camilla has been accepted into the royal family and is now the Duchess of Cornwall. While all seems well, Parker remained tentative about it expressing beliefs that "things can suddenly turn."
Well, he would know because he has been the target of a few scandal stories – several minor drug busts. If nothing more, his optimistic view about everything is indeed laudable.
Parker is happily married to Sarah Buys, and they have two lovely children. His most recent book, "Fortnum and Mason - Christmas and Other Winter Feasts (4th Estate)" was released on October 2018.
Please fill in your e-mail so we can share with you our top stories!