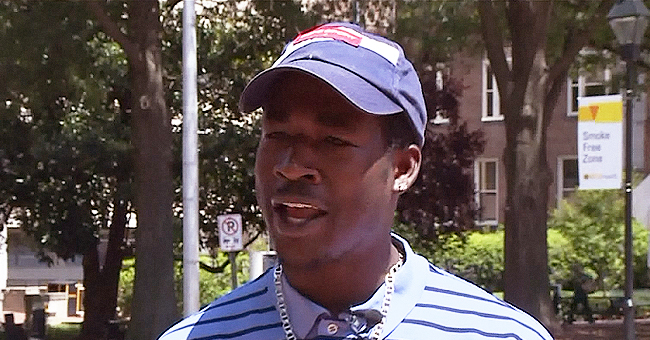 Youtube/WTVR CBS 6
Virginia Man Happens to Witness Aunt's Car Crash and Ends up Saving Her Life

A Virginia man ran to help a car crash victim and ended up saving the life of his own aunt.
David Frost is now a firm believer in Fate. The Virginia man is sure that Karma took a hand when it placed him at the right place and time to save a life - that of his aunt Pippi Wingfield.
Frost was walking along Dabbs House Road when his aunt drove by - and that was when a horrendous accident nearly claimed her life.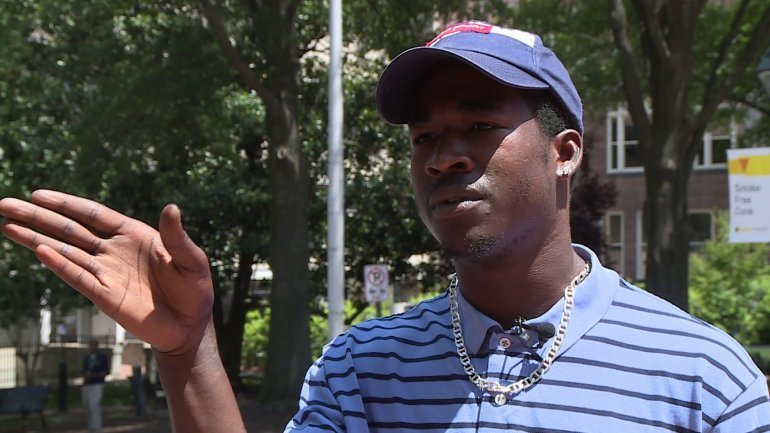 David Ford/ Youtube/WTVR CBS 6
PIPPI WINGFIELD'S HORRENDOUS CRASH
Pippi Wingfield would later remember a car going by on the narrow road, forcing her to veer off, hitting a tree.
Her SUV flipped over and she was trapped inside, strapped into her seat and upside down, and that was when the miracle happened.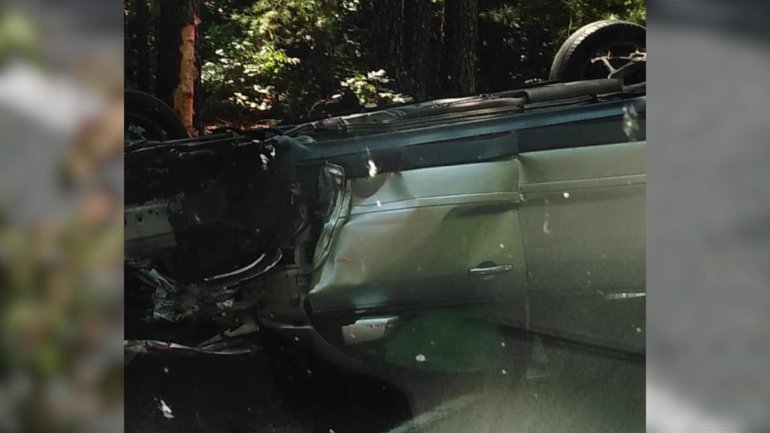 Crash site/ Youtube/WTVR CBS 6
The community and the family's main concern now is that that particular road has been the site of numerous accidents
DAVID FROST TO THE RESCUE
David ran towards the car and wrenched open the door. He could see that Pippi was trapped and he leaped into action.
"When I unhooked the seatbelt and she fell on her head, I grabbed her and I said, 'It's me auntie. I got you baby. I pulled her out of the car and then she wanted to stand up. I said, 'It's best not to stand up. Lay here on the ground,'" he said.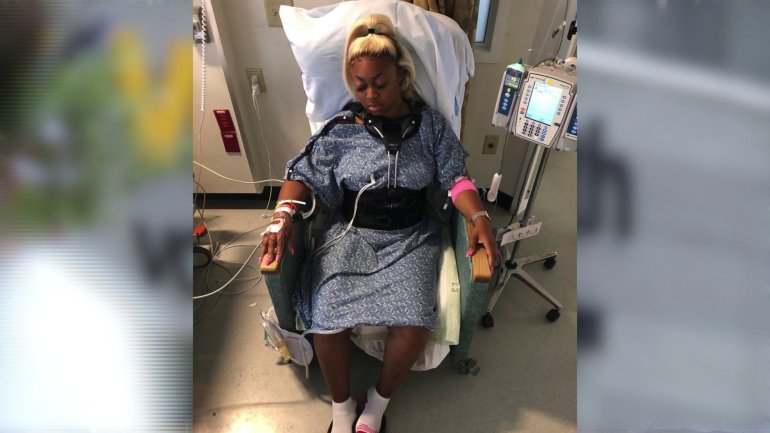 Pippi Wingfield/ Youtube/WTVR CBS 6
DAVID FROST: "THERE'S NO TIME TO THINK"
David, 22, admits that he didn't think before he ran toward the car. His first instinct was to help, and by a strange coincidence, the woman he saved was his aunt.
"When you see an accident that bad, there is no time to think. You just jump into action. You can't let nobody die like this. I would've did it for anybody," he said.
PIPPI WINGFIELD UNDERGOES SURGERY
Luckily, passersby called 911, and the ambulance rushed Pippi to the hospital where she underwent surgery for a fractured spine.
The recovery will be long, and arduous, but she is alive, thanks to her brave nephew.
The community and the family's main concern now is that that particular road has been the site of numerous accidents more due to its narrow curves,
Henrico officials have declared that they plan to improve Dabbs House Road by making it wider, and safer. The construction is scheduled to begin in November 2019.
OFFSET GETS SAVED FROM CAR CRASH BY GOOD SAMARITAN
Offset was involved in a serious car crash in Atlanta that totaled his green Dodge Challenger when he swerved to avoid hitting a jaywalker.
The rapper was trapped in the car but was rescued by a Good Samaritan who was walking to work, and helped him out of the wreck.
As a reward for his good deed, Offset gifted the Good Samaritan known only as Jamal with a brand new car.
Please fill in your e-mail so we can share with you our top stories!