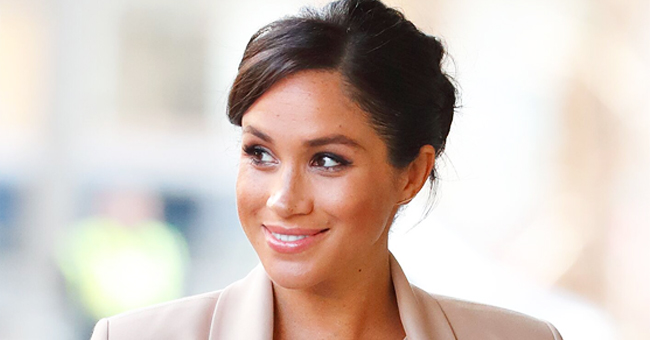 Getty Images
Meghan Markle's Vogue Cover Deemed Similar to an Australian Book She Helped Release

Meghan Markle's upcoming Vogue issue is facing criticism for its glaring similarities to an Australian book she was featured in two years ago.
Just a day after making the announcement that she would be the first-ever guest editor-in-chief for UK's Vogue magazine, the Duchess of Sussex is under fire for what appears to many to be a stolen idea for the magazine's cover.
Markle, 37, was part of a book called "The Game Changers" written by Samantha Brett and Steph Adams, which, like Vogue's issue entitled "Forces for Change," also displayed 15 women on its cover. See the covers below.
Both covers are in black and white, and both are about "trailblazing" women in the world. Brett's attention was drawn to the situation and she responded to it according to UK's Daily Mail.
"It's obviously very flattering, she obviously likes our concept!" Brett said. Keep in mind that Markle herself appeared on the original cover for the book and wrote an essay in it.
Brett further stated:
"I love Meghan and am a huge fan, but if what people are alerting us to is true, then it's extremely disappointing."
In a subsequent tweet, Brett seemingly went easy on the royal by saying, "Flattered! It does look rather familiar... or maybe just coincidence [sic]?? #MeghanMarkle."
Markle herself does not appear on the upcoming Vogue issue because, according to the editor-in-chief Edward Enninful, she felt it would be "boastful."
Instead, inspirational women are pictured, and one blank reflective square is presented to encourage the reader to look inwards and consider what they can do to change their world.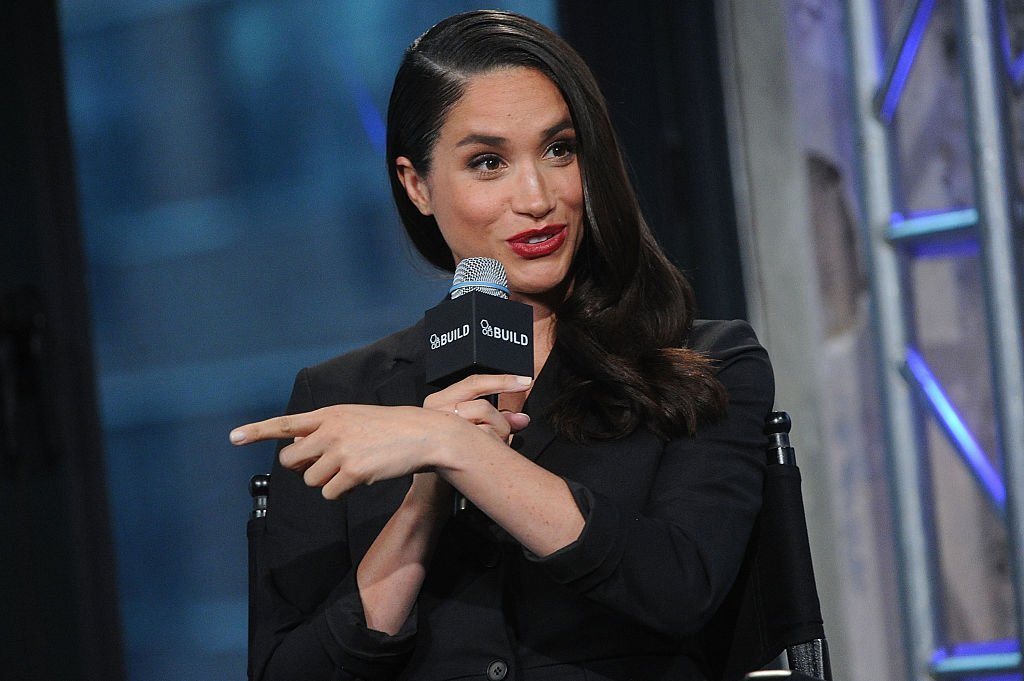 Meghan Markle, Duchess of Sussex | Photo: Getty Images
Vogue reportedly described the women as "trailblazing change-makers united by their fearlessness in breaking barriers," while "The Game Changers" used the phrase "fearless, trailblazing" women back in 2016 within the promotion for the book.
The book did well, selling out soon after its release. It was republished in November 2017 reported the Daily Mail, and again made its way onto the best selling list with new women on the cover.
Meanwhile, the Vogue September issue will feature images of actress Jane Fonda, Australian model Adwoa Aboa, New Zealand Prime Minister Jacinda Arden, and climate change activist Great Thunberg.
Also on the cover are Adwoa Aboah, Adut Akech, Ramla Ali, Sinead Burke, Gemma Chan, Francesca Hayward, Jameela Jamil, Chimamanda Ngozi Adichie, Yara Shahidi, and Christy Turlington.
The duchess reportedly worked with the magazine for seven months before sharing news of the project with the world. There's even a feature with former First Lady Michelle Obama towards the end.
The duchess posted the cover photo to her official Instagram account where she included a signed message at the end thanking friends, the featured women, and Enninful for the "wonderful opportunity."
The issue will be released on August 2 in print and digital form.
Please fill in your e-mail so we can share with you our top stories!