'Criminal Minds' Fans Share Their Favorite Things about the Cast's Relationships on the Show
Fans of "Criminal Minds" celebrated "International Day of Friendship" with the show's stars by sharing their sentiments on the casts close relationship: "they are family."
In celebration of "International Day of Friendship," CBS's "Criminal Minds" had an interactive post with their fans where they were asked to share their "favorite things" about the friendships formed on the show.
The comment section quickly flooded with heartwarming thoughts from fans, which acknowledged the different relationships they appreciated on the series.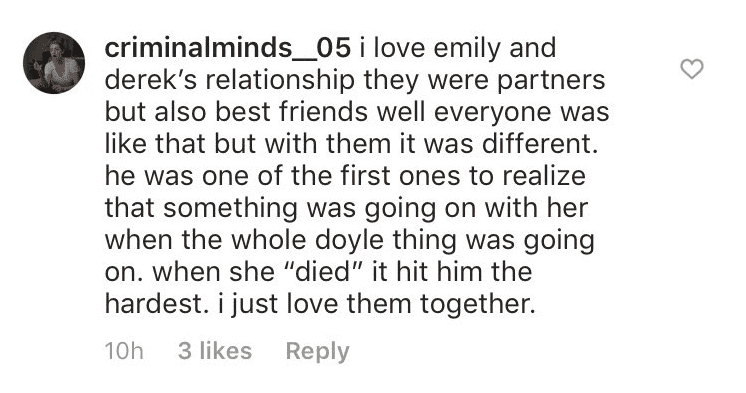 FANS ON FRIENDSHIPS
One Instagram user pointed out the casts inseparable bond after wanting to be neighbors and keeping a "group chat" alive, despite spending nearly half of every day together.
"I love that none of the main characters ever became with romantic. I also love Reid and Morgan's relationship!" wrote a fan.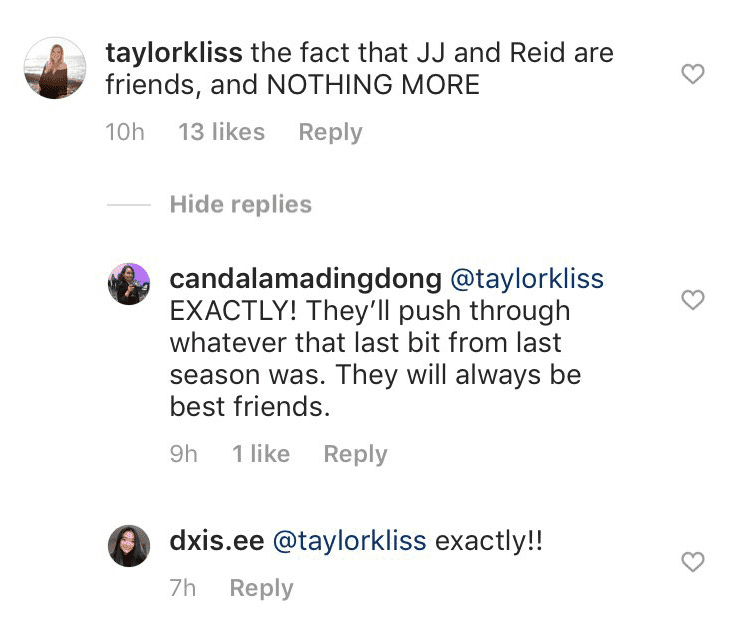 "Spencer and JJ's connection and how she was like a big sister to him! Also Spencer and Gideon's relationship was so touching!" said another.


CURTAIN CALL
As fans may already know, "Criminal Minds" is down to their 15th and final season, after running on air for more than a decade. The final season will premiere in 2020, but the last day of filming already happened.
Rumored guest stars may appear in the last season, including Rachel Leigh Cook and Jane Lynch. Cook might be Spencer Reid's love interest, sparking a love triangle with Reid and J.J., who recently admitted her feelings. 
On the other hand, Lynch, who played Reid's mother, might make an appearance the way she did in other seasons. If there's one thing that's sure, it's that season 15 is a sure tearjerker; or so Erica Messer says.
BITTERSWEET GOODBYE
The show's cast commemorated their last day through heartbreaking posts which they shared on their respective Instagram accounts. Aisha Tyler posted an "all in" photo with her co-stars' hands. 
"Today is my last day of taping at @crimmindscbs. It's a surreal day. Everyone hugging, holding on a little longer than before. Thanking each other for the hard work, laughing about the tough times, tearing up over the good ones," she wrote.