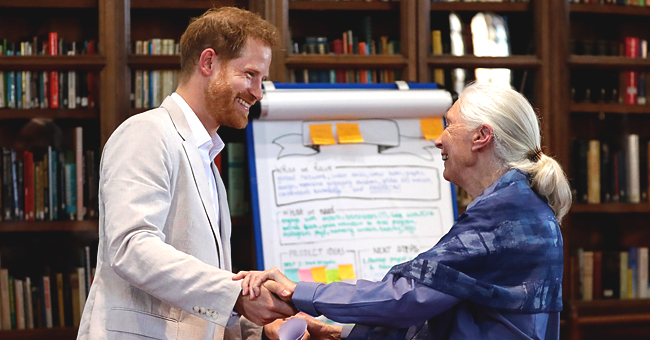 Getty images
Prince Harry Highlights 'Unconscious Bias' and Racism in a Candid Talk with Dr Jane Goodall

Prince Harry delved into the issue of racism and the "unconscious bias" that some people have during an interview with renowned primatologist Dr. Jane Goodall.
The Duke of Sussex is a big part of his wife's Vogue collaboration thanks to a candid meeting with acclaimed anthropologist Dr. Jane Goodall. Meghan Markle is the British magazine's first-ever guest editor-in-chief for the upcoming September issue, entitled "Forces for Change."
The paper and ink version of Harry, 34, and Goodall's interview was shared by the magazine before the official release. Not holding back, both the royal and the primatologist shared their views on sensitive topics like racism and bias.
Before going into it, Harry allowed Goodall to explain her shift from being just a conservationist to a human rights activist and environmentalist. The 85-year-old spoke of how, despite man's intelligence, they are the only ones actively destroying the planet to the extent they are today.
Both she and Harry agreed that people should do something, day by day, to alleviate the destruction of nature. The prince pointed out that nature is actually good for the psychological development of kids. While on the topic, he jokingly reassured Goodall that he was having "two [kids], maximum!"
They continued talking about the youth, and Harry touched on what lies beneath "all the layers, all the taught behavior, the learned behavior, the experienced behavior." He realized that once you "start to peel all that away [...] at the end of the day, we're all humans."
Picking up on his point, Goodall added, "Especially if you get little kids together, there's no difference! They don't notice, 'My skin's white, mine's black,' until somebody tells them."
With that, Harry elaborated on the passing down of certain "perspectives" from generation to generation. He included the environment as a factor as well. After Goodall talked about chimps' "inherited aggressive tendencies," Harry compared it to "an unconscious bias."
He explained:
"Despite the fact that if you go up to someone and say, 'What you've just said, or the way that you've behaved, is racist' – they'll turn around and say, 'I'm not a racist.' I'm not saying that you're a racist."
He continued:
"I'm just saying that your unconscious bias is proving that, because of the way that you've been brought up, the environment you've been brought up in, suggests that you have this point of view – unconscious point of view – where naturally you will look at someone in a different way."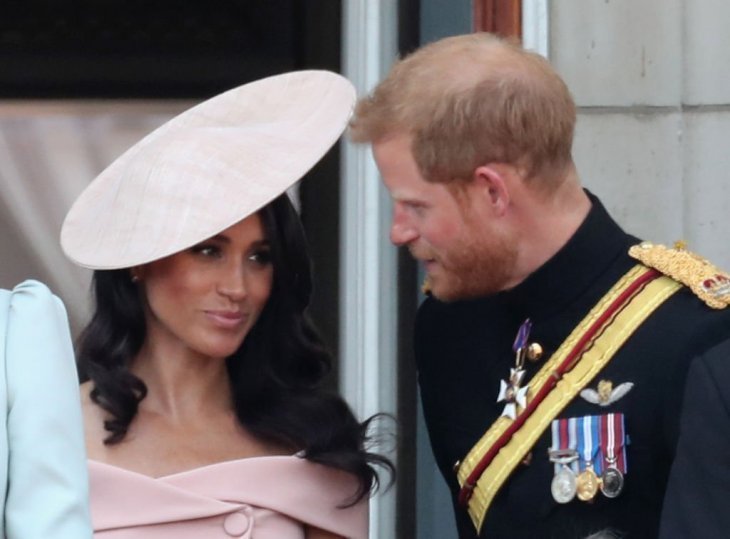 Meghan Markle and Prince Harry | Photo: Getty Images
That's when Goodall made it clear that, in her experience, "Kids are taught to hate." She connected the sentiments back to the need to act more in line with our place in nature. If we don't, nature would lose. Yet as Harry pointed out, "When nature loses, that's the end of us," and no one wins.
Harry, who is a new father to nearly three-month-old Archie Harrison, has had to face his own challenges with racism because of his marriage to Markle, who is the first bi-racial person to become part of the royal family.
The duchess has endured racist attacks since her relationship with Harry went public even before the royal wedding in April 2018. In 2016, Harry released a rare statement addressing the "racial undertones of comment pieces" and general "abuse and harassment" from the public.
Meanwhile, the new parents received some excellent advice from the first African-American First Lady Michelle Obama for a piece that will also be published in the magazine. "Being a mother has been a masterclass in letting go," Obama revealed.
She spoke of giving kids space, helping them get up when they fall, and allowing them to grow into the person they choose to be. Obama noted that she would have given the same advice if she had boys, so Harry and Markle would do well to listen up and act on her wise words.
Please fill in your e-mail so we can share with you our top stories!