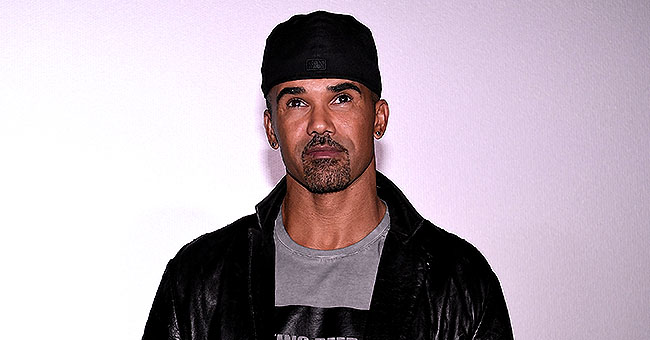 Getty images
Shemar Moore Flexes His Muscles in a '49 vs 20' Comparative Photo

Famous "Criminal Minds" actor Shemar Moore shared a very "hot" now-and-then collage photo on social media.
It has become very popular and has even kickstarted a poll of when the actor looked the hottest. About a day ago, Shemar Moore shared an update on his Instagram.
The post is a collage of two of his photos side by side. One is of a very young Shemar posing near-nude for a magazine cover while the other is one of his current self, topless.
SHEMAR LEAVES VERY LITTLE TO THE IMAGINATION IN NEW PHOTOS
The one thing that the pictures, indeed, have in common and that has gained attention is that they both place full focus on Shemar's ripped body.
While he wore grey shorts in the "49-year" picture, he only had a colorfully patterned underpants on to shield his lower half, in the other. Well, if it's any comfort, he has an oversized shirt on!
These pictures spell out the fact that no one can do it like Shemar Moore. The "S.W.A.T." actor knows what he's got and always loves to flaunt it. In a humorous tone, he captioned his new post saying:
"49 vs. 20..... when you're broke, You'll get paid and let someone take your picture in ANYTHING!! LET'S GET THE DAY STARTED."
Scrutinizing the two pictures for imperfections would yield almost nothing. Since Shemar had aged 29 years since the magazine photoshoot, the recent photo of him at 49 should be noticeably less charming, but that isn't the case. Shemar must be drinking from the fountain of youth going by how gorgeous his toned physique appears.
WHAT NETIZENS THINK ABOUT SHEMAR'S PRIDEFUL DISPLAY
In response to the post, Shemar's fans took to the comments section to air their opinions and to choose which of the photos they like best.
One fan, @maevavd2015 said:
"I gotta say ... that left pic tho Gives me all kinds of "tingles" I will "take you" at 49 any time."
In admiration, another fan, @317.myaaspam commented:
"This man is like wine the more you age, the better you get."
Well, that is an unarguable fact!
Shemar partly owes his admirable physique to his job. He is known to take on macho rescue-all characters like in the American action series, "S.W.A.T."
Back in 2017, the hunky star shared the secret to how he managed to get muscled and beefy for the role. He pushed that there are five essential things to note; one of which is dieting, another is the need to be fearless.
His other tips included planning daily meals, trusting in your fitness trainer if you have one and NEVER cutting corners. Easier said than done!
Please fill in your e-mail so we can share with you our top stories!