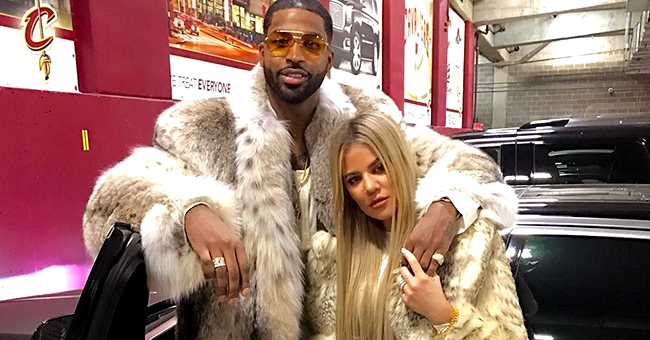 Instagram / Tristan Thompson
Tristan Thompson Defends Khloé Kardashian Amid 'Backlash' for 'His Wrong Doings'
Months after their split, Khloe Kardashian and Tristan Thompson are still the subjects of rumors on social media, which have caused them both to speak up about the matter.
It's been an allegation that Khloe Kardashian is getting her "karma" for breaking up Tristan's relationship with his first baby mama, Jordan. However, according to Khloe, she was made to believe that they were broken up.
In fact, she had concrete proof from Tristan's side that the two split up before they even got together, which was what she believed all along.
Regardless of whether or not what she knows is true, Kardashian felt the need to apologize to anyone whom she's hurt along the way.
Tristan's Statement
However, after realizing he was caught up in yet another mess, Tristan Thompson himself spoke up about the whole ordeal. The Cleveland Cavalier center clarified the issue on his Twitter account, saying people should leave Khloe alone as she didn't do anything wrong.
He adds that he and Jordan were over before he and Khloe got together. Thompson's last note was for people to respect both his baby mamas, as they've both been great mothers to his children.
"Both Khloe and Jordan have been nothing but great mothers to my kids."
The End of Tristan and Khloe
For Khloe, the last straw to end her relationship with Tristan was his cheating allegations with Kylie Jenner's best friend, Jordyn Woods.
While she was willing to let his other cheating scandals go, especially those when she was pregnant, it seems this time, enough was finally enough for her.
The Last Straw
Tristan allegedly flew in to spend Valentine's Day with Khloe and True, but three days later, he was spotted cuddling up next to Jordyn Woods.
While Tristan wrote that it was all "fake news," it seems Khloe has had enough and immediately broke things off with the NBA player when she found out about the issue.
Later on, Jordyn would reveal that they shared a peck on the lips, nothing more, nothing less.
Regardless of what really happened, the Kardashian-Jenner family cut ties with both Thompson and Woods, hoping to move on from this whole ordeal.
Please fill in your e-mail so we can share with you our top stories!