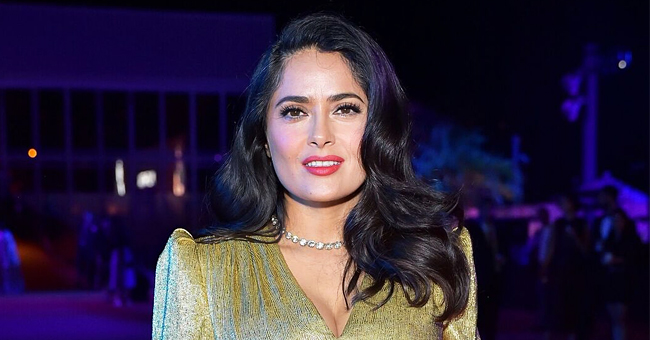 Getty images
Salma Hayek Reveals She Had to Keep Involvement with Meghan Markle and Vogue a Secret from Her Husband Francois-Henri Pinault

Salma Hayek managed to keep her secret project with the Duchess of Sussex and Vogue magazine under wraps for as long as she had to. "I couldn't talk about it and I didn't," she claimed in an interview.
Hayek, 52, is an actress and activist who was hand-selected by the Duchess of Sussex to be a part of British Vogue's September issue. The duchess will be the first-ever guest editor-in-chief of the UK's self-proclaimed fashion Bible.
The actress was chosen for her work with refugees, her women's rights campaigns, and her involvement with the Kering Foundation, an organization which fights against the physical abuse of women. She opened up to CNN about what happened.
Hayek, a mother-of-one, described how she thought it was a joke when Vogue's editor-in-chief Edward Enninful called her and told her she couldn't say out loud the name of the person he was about to patch through to her.
Hayek and Enninful are good friends, and she figured he was about to send through another good friend of theirs — Naomi Campbell — who was in London at the time.
This was the first time Hayek and Markle had ever spoken. "She introduced herself and was very kind and loving and easy-going," Hayek said. The duchess then went into what would become a shared secret between the two women and very few others.
Markle revealed that while she wouldn't be on the cover of Vogue herself, she had chosen Hayek, who was "definitely one of [her favorite women]," to be featured. "I was like completely shocked," said Hayek of her reaction. She further claimed that Markle had been watching her and was aware of her work.
Hayek stated that she was the only one of the 15 women on Vogue's cover who knew that the shoots were being done for the magazine, or that they had been hand-picked by none other than the Duchess herself.
She explained:
"Only me and the photographer, Peter Lindbergh, knew. And all the girls were getting their picture taken for the cover and they didn't know that Meghan was how they got there."
Furthermore, Hayek was obligated to keep the project from everyone including her husband Francois-Henri Pinault, her daughter Valentina Paloma Pinault, and her publicist.
"I couldn't talk about it and I didn't," she told CNN. That is, until this week when the big news was finally made public. Hayek reportedly received a call from the duchess congratulating her for pulling through with the months-long disclosure.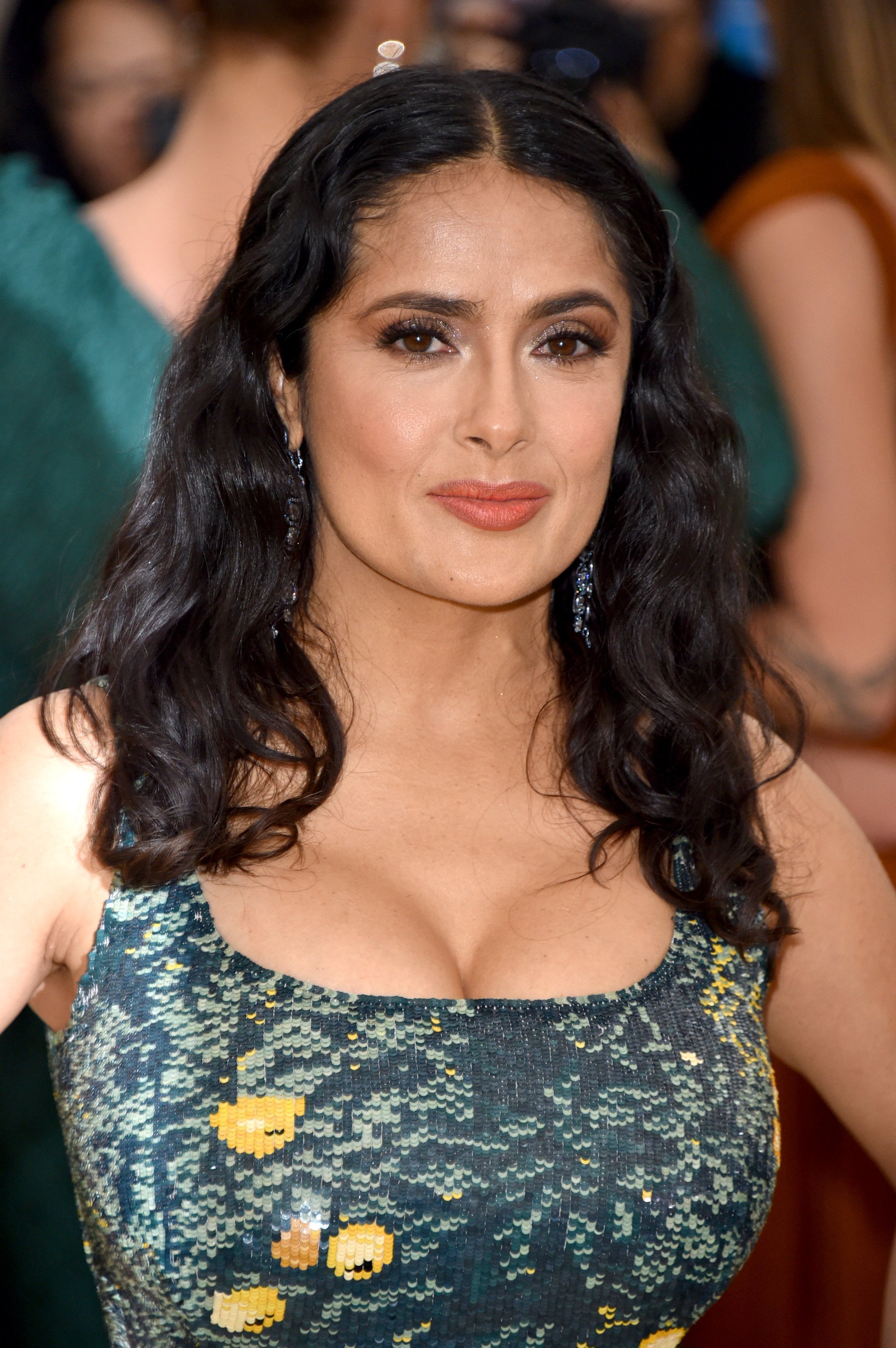 Salma Hayek, actress, will be featured on the cover of British Vogue for the September 2019 issue | Photo: Getty Images
Regarding the long-distance friendship that was established between her and the duchess, Hayek called Markle's quiet observation of her "beautiful" and said, "I really do think that we have a special connection."
Laverne Cox, who was also featured on the cover, received a call from the duchess as well, reported People magazine. The trans activist said the Markle was "so lovely" on the phone as she "thanked [her] for being an inspiration." Additionally, she advised Cox to "keep it up."
Cox revealed that Markle actually helped her fulfill her dream to be the first transgender to make the cover of British Vogue. She is joined by the likes of actress Jane Fonda and New Zealand Prime Minister Jacinda Ardern.
The issue, entitled "Forces for Change," is expected to be released on August 2. Within its pages, readers will also be treated to an interview with former First Lady Michelle Obama, and Prince Harry's interview with primatologist Dr. Jane Goodall.
The other incredible women on the magazine's cover are Gemma Chan, Adwoa Aboah, Adut Akech, Ngozi Adichie, Sinead Burke, Jameela Jamil, Francesca Hayward, Ramla Ali, Yara Shahidi, Greta Thunberg, and Christy Turlington Burns.
Please fill in your e-mail so we can share with you our top stories!