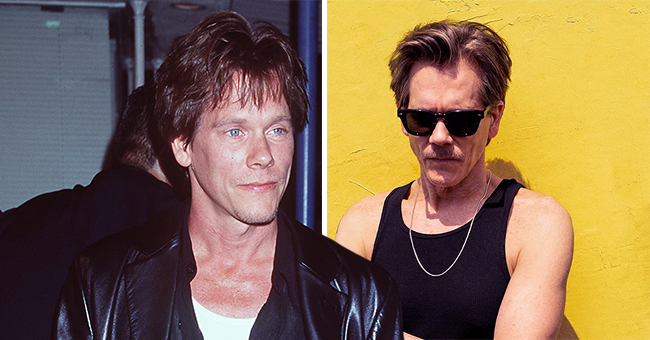 Getty Images // instagram.com/kevinbacon
Kevin Bacon Fans Think He Defies Age in Creative New Photos Taken for GQ

Kevin Bacon continues to astonish fans with his age-defying looks as he posed in photos for GQ magazine.
Bacon, 61, was quite literally on top of the world in one of the pictures he took for the magazine on Thursday. He's also doing pretty well in his career for an aged entertainer.
The actor sported a mustache which he grew out for a new role in Showtime's "City On A Hill." Still, the facial hair didn't detract from the star's prevailing youthfulness in a series of photos he shared to social media found below.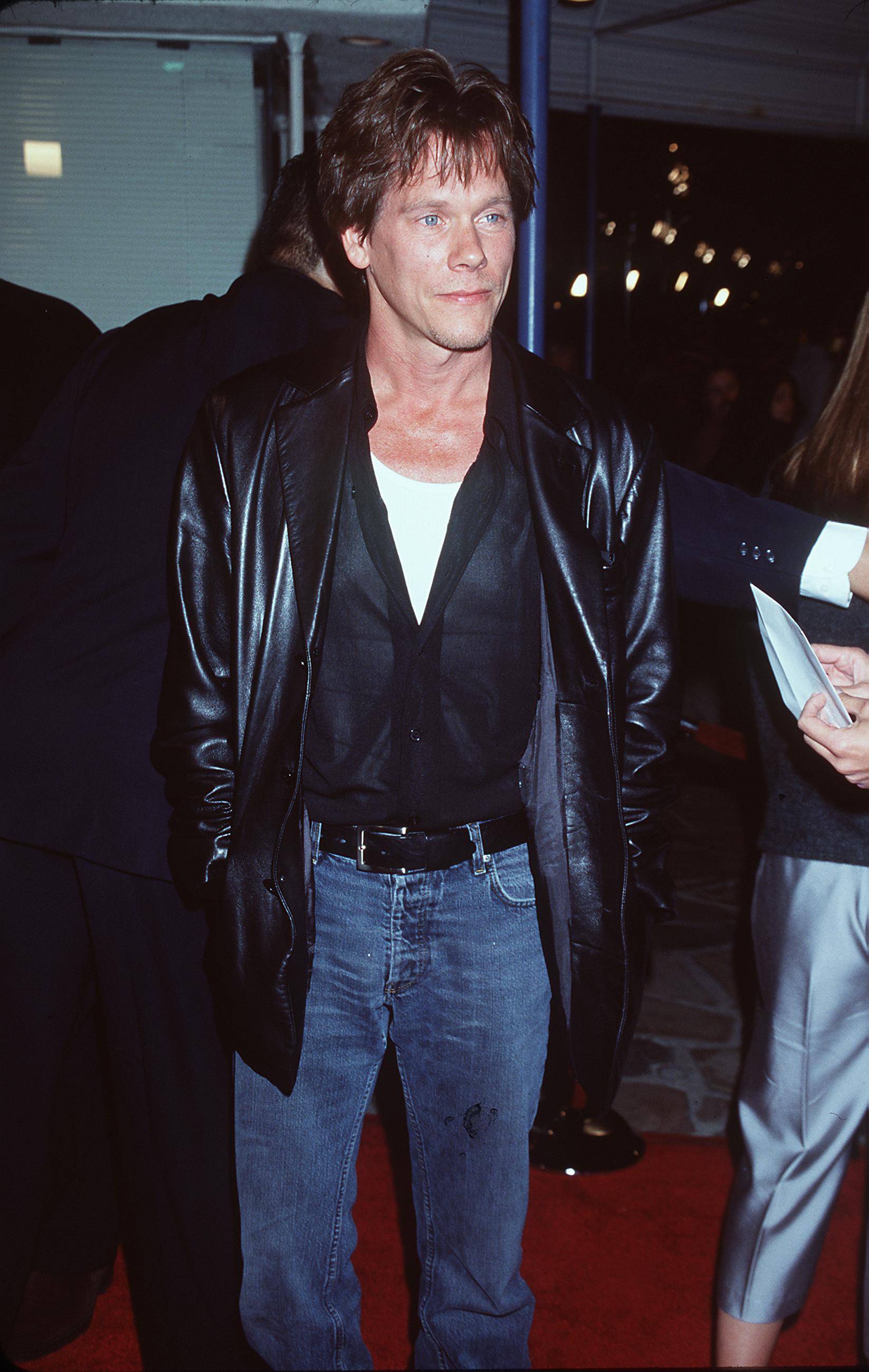 Kevin Bacon in his younger days | Photo: Getty Images
"Having my picture taken is not my idea of a "fun day" but thanks to @gq @elizavetaporodina @mobolajidawodu @beate7 and @katdhair I had a blast," Bacon captioned the post.
It appeared that his fans had as fun a time viewing the resulting photos as Bacon did taking them. "You've still got it Kevin... Good Looks!" said one follower.

Photo: Instagram/ Kevin Bacon
Bacon sported a grey button-up long-sleeve in the first picture which was taken against a black background. The second showed him donned in a yellow coat with some skyscrapers behind him.
In the third, the actor stood atop a roof wearing a black ensemble. He wore a similar outfit in the next black and white image. The following showed him with a dotted button down as he stood against a reflective wall.

Photo: Instagram/ Kevin Bacon
In the last photo, a relaxed Bacon wore a simple black vest and a pair of sunglasses as he folded his arms in front of a yellow wall. "Still amazingly good looking," wrote a fan in the comments.
Another fan was understandably perplexed by Bacon's seeming immunity to aging. "Are you an alien?" She asked. "Because you literally don't age." Bacon is married to actress Kyra Sedwick, who also looks incredible at 53.

Photo: Instagram/ Kevin Bacon
One fan was so puzzled by Bacon's agelessness, they wrote:
"C'mon man you're 61 years old, I have photos of my mom's teenage room with your posters in the background (in the 1980s, in Teheran) and YOU STILL LOOK AS HOT LITERALLY 40 YEARS LATER I MEAN HOWWW do you have a Dorian Grey-ish agreement with the Devil?"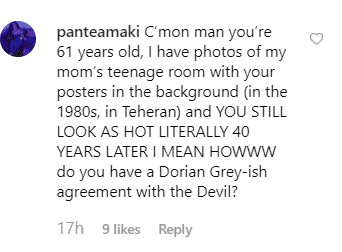 Photo: Instagram/ Kevin Bacon
Despite his remarkable ability to stay forever young, Bacon is not totally happy with his accomplishments. Back in January, he reportedly joked that he was jealous of the "boatload of awards and nominations" his wife has.
Bacon has one 2010 Golden Globe award for Best Actor in "Taking Chance."
Of course, you won't always get the recognition you deserve. People are aware of Bacon's talents, as well as his ability to balance love, family and his career. He's been married to Sedgwick for 30 years now and the couple appears to be going strong.
In June, the two hugged up for photos at the premiere event for "City On A Hill" in New York. Bacon's latest role sees him as an FBI agent in 1990 Boston who is unafraid to break rules to get his way.
On the red carpet, the actor wore a dark grey suit with an off-white undershirt and black shoes. His wife was also suited up in a pair of navy trousers which she combined with a white blouse and a long tied collar.
Even after 30 years, the two are an exceptionally gorgeous couple.
Please fill in your e-mail so we can share with you our top stories!