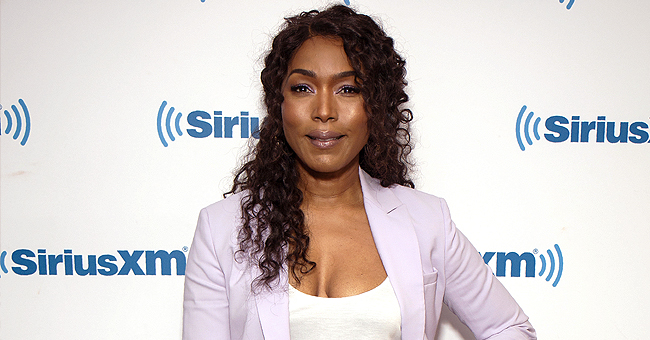 Getty images
Angela Basset Changes into 3 Stunning Looks While Promoting Netflix Film 'Otherhood'

Angela Basset looked so stunning while promoting her latest movie that it was hard to tell that the legendary actress is 60.
Basset starred alongside delightful actresses Patricia Arquette and Felicity Huffman in the Netflix comedy movie, "Otherhood." The film which premieres on August 2nd is based on the story of three friends who traveled to New York City to visit their children who they assumed have forgotten all about them.
On Monday, Basset, along with fellow co-stars, stepped out to promote "Otherwood." However, the actress went out in style, sporting three different outfits for the day.
The 60-year-old looked stunning in a sexy blue fitted dress which she wore to The Daily Show with Trevor Noah. The one-shoulder charming gown had a ruching at the waist, and it correctly displayed Basset's beautiful curves. The actress had on long wavy hair and a pair of gold stilettos on her feet.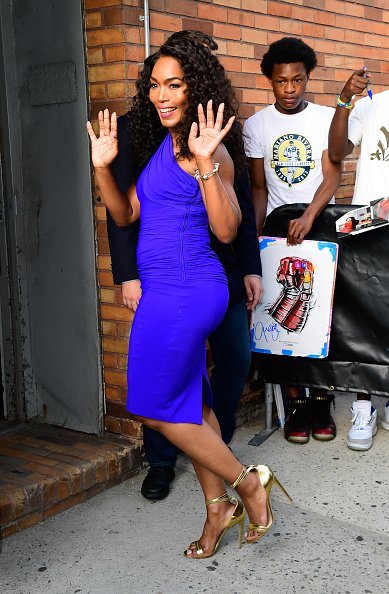 Angela Bassett outside "The Daily Show with Trevor Noah" on July 29, 2019 | Photo: Getty Images
Her second outfit was an all-black ensemble; a gorgeous pantsuit tied at the waist and also at the hem of her pants. Underneath the jacket, Basset wore a sexy black bustier which emphasized her curves correctly. Finally, the "Otherwood" star finished the look off with a pair of black stilettos.
Basset, however, did not stop at just those two ensembles. The 60-year-old was spotted at SiriusXM sporting this time a chic yet more casual look.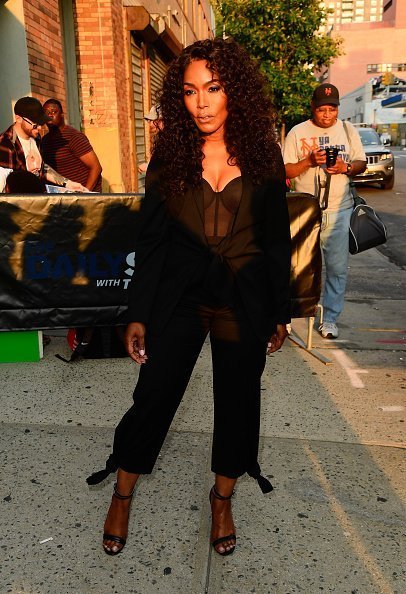 Angela Bassett outside "The Daily Show" in New York City | Photo: Getty Images
She had on a lilac purple pantsuit with a white top which showed off a little bit of her lovely cleavage. The top was smoothly tucked into her pants, and she had on a pair of white sneakers worn without socks.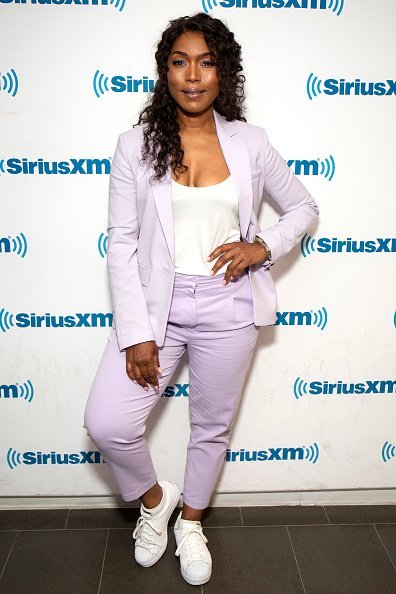 Angela Bassett visits SiriusXM Studios on July 29, 2019 in New York City | Photo: Getty Images
"Otherwood" is director Cindy Chupack's directorial debut and according to her, it was a decade-long marathon. The Emmy award winner who is more of a writer was initially skeptical about directing the movie but later changed her mind after falling in love with the story.
"I did not have this itch to direct. In television, I worked with a lot of directors; they were mostly male, so there weren't a lot of female role models. I really loved my career as a writer and I didn't feel like (directing)...but I fell in love with this movie," she said.
With three brilliant and award-winning actresses as main characters, it is without a doubt that viewers are in for a massive treat.
Please fill in your e-mail so we can share with you our top stories!