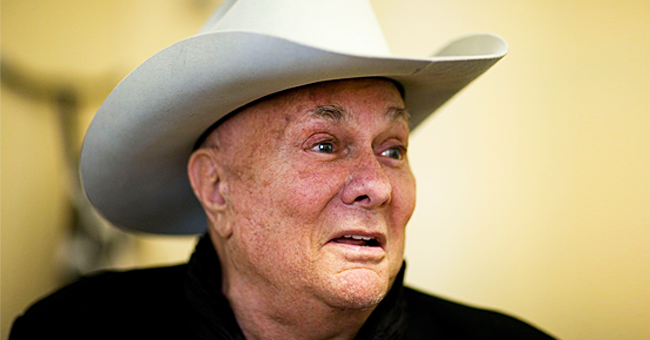 Getty Images.
Tony Curtis' Six Marriages: Meet the Six Different Women in the Hollywood Heartthrob's Life
Tony Curtis became known for his roles in hit movies like "Sweet Smell of Success," "Some Like It Hot," and "Spartacus." But his private life equally made headlines as one marriage after another failed.
In the span of sixty years, Tony got married six times and divorced five. His first marriage to "Psycho" actress Janet Leigh came as a spur of the moment affair on June 4, 1951, in Greenwich, Connecticut. Janet gave birth to their first daughter, Kelly in 1956, followed by Jamie Lee in 1958.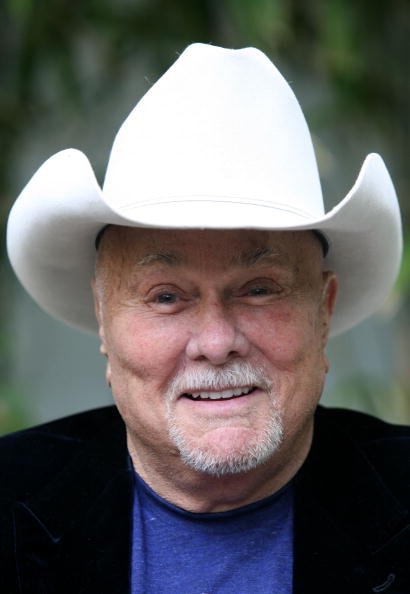 Tony Curtis attends Hollywood Chamber Of Commerce 89th Annual Installation & Awards Luncheon on April 15, 2010, in Hollywood, California. | Source: Getty Images.
The couple split in 1962, and Janet blamed their failed marriage on "outside problems," which had a lot to do with Tony's affair with Marilyn Monroe. Even though they had previously met, Marilyn and Tony worked together on the film "Some Like It Hot."
"I loved the idea of working with Marilyn in a movie," Tony said. "My marriage was in a bad state and I had no idea what hers was like but I had this insane idea that maybe something would happen between us while we were making the movie."
The chemistry they experienced the first time around, led to them sleeping together with Marilyn pleading with Tony to leave Janet and marry her instead.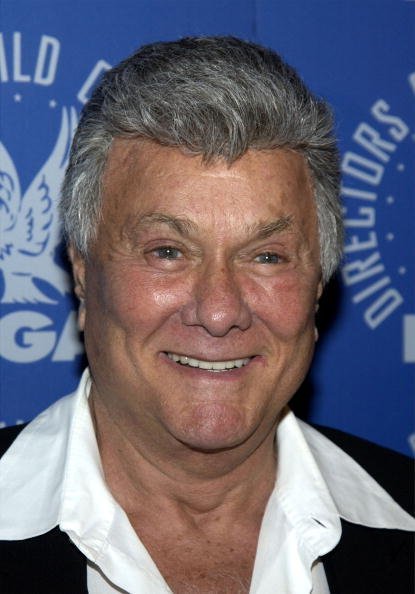 Tony Curtis attends a tribute to the career of the late director George Sidney on October 3, 2002, at the Directors Guild of America in Hollywood, California. | Source: Getty Images.
"She told me she loved me and more than anything wanted to have babies with me. That made me feel awkward," Tony recalled. "My wife was expecting our second child. It wasn't a marriage I wanted to stay in but I didn't want to get divorced at that time because I thought that was the wrong thing to do. But Marilyn wanted to divorce Arthur Miller if I divorced Janet."
Soon after their passionate night together, Arthur Miller confirmed newspaper claims that Marylin Monroe is pregnant. While Marilyn became desperate to leave Arthur, Tony kept his distance until reports came in December 1958 that she had a miscarriage, three weeks before the birth of Jamie Lee.
With Tony's marriage to Janet over in 1962, he married the Golden Globe-winning actress, Christine Maria Kaufmann the following year. Even though their marriage only lasted five years, they also had two daughters, Allegra and Alexandra.
In 1986, Tony married his third wife and actress known for her roles in "The Last Tycoon" and "The Mike Douglas Show," Leslie Allen. With her, Tony had two sons before their divorce in 1982.
This time almost two years passed before Tony married again. His fourth marriage to the actress Andrea Savio happened in 1984, but their union ended eight years later.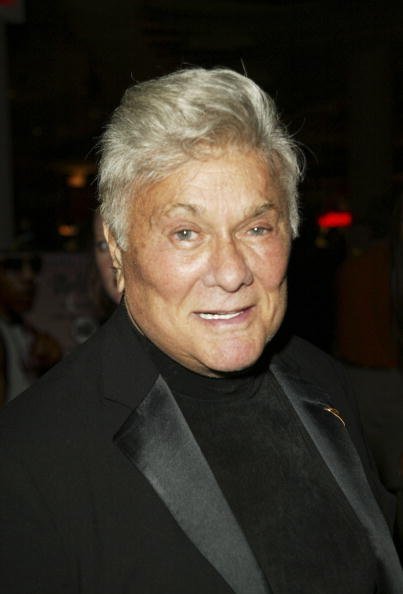 Tony Curtis arrives at the closing party for the CineVegas Film Festival at the Palms Hotel Las Vegas on June 21, 2003, in Las Vegas, Nevada. | Source: Getty Images.
The fifth time around Tony married Lisa Deutsch, a lawyer nearly forty years his junior. However, their marriage in 1993 only lasted 18 months before Tony filed for divorce.
A few years later Tony met the model Jill Vandenburg at a restaurant. Despite their 42 year age difference, the couple wed in 1998 and remained together until Tony's death on September 29, 2010.
At the age of 85, Tony suffered a fatal heart attack in the couple's Las Vegas home. During a statement shortly after his death, Jill said, "He died peacefully here, surrounded by those who love him and have been caring for him."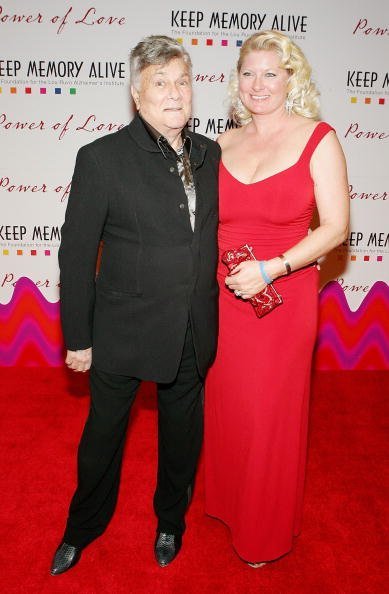 Tony Curtis (L) and his wife Jill Curtis arrive at the Keep Memory Alive Foundation's 10th annual gala to benefit the Lou Ruvo Alzheimer's Institute at the MGM Grand Conference Center February 11, 2006, in Las Vegas, Nevada. | Source: Getty Images.
Shortly before his death, Tony returned home after being hospitalized several times for the treatment of chronic obstructive pulmonary disease.
The reading of Tony's will delivered a shock to his children. A few months before he died, Tony drew up a new final testament and cut out all his children. Even though Tony stated that he intentionally disinherited them, he gave no reason.
Please fill in your e-mail so we can share with you our top stories!