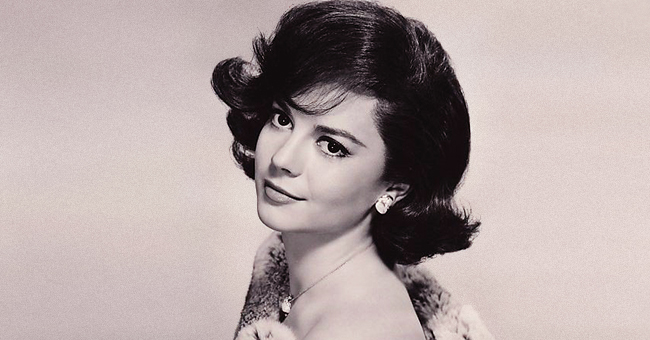 Natalie Wood's Daughter & 7-Year-Old Granddaughter Bear a Striking Resemblance to Her

Natalie Wood left behind two daughters. One of them followed in her footsteps and the other chose a different path. They both look like their mom.
When actress Natalie Wood died a tragic death from a boating accident, she left behind a husband and two daughters, aged seven and 11 at the time.
Robert Wagner was married to Wood and was present when she reportedly fell off the boat and died in 1981. Wagner was Wood's second husband and she was his third wife.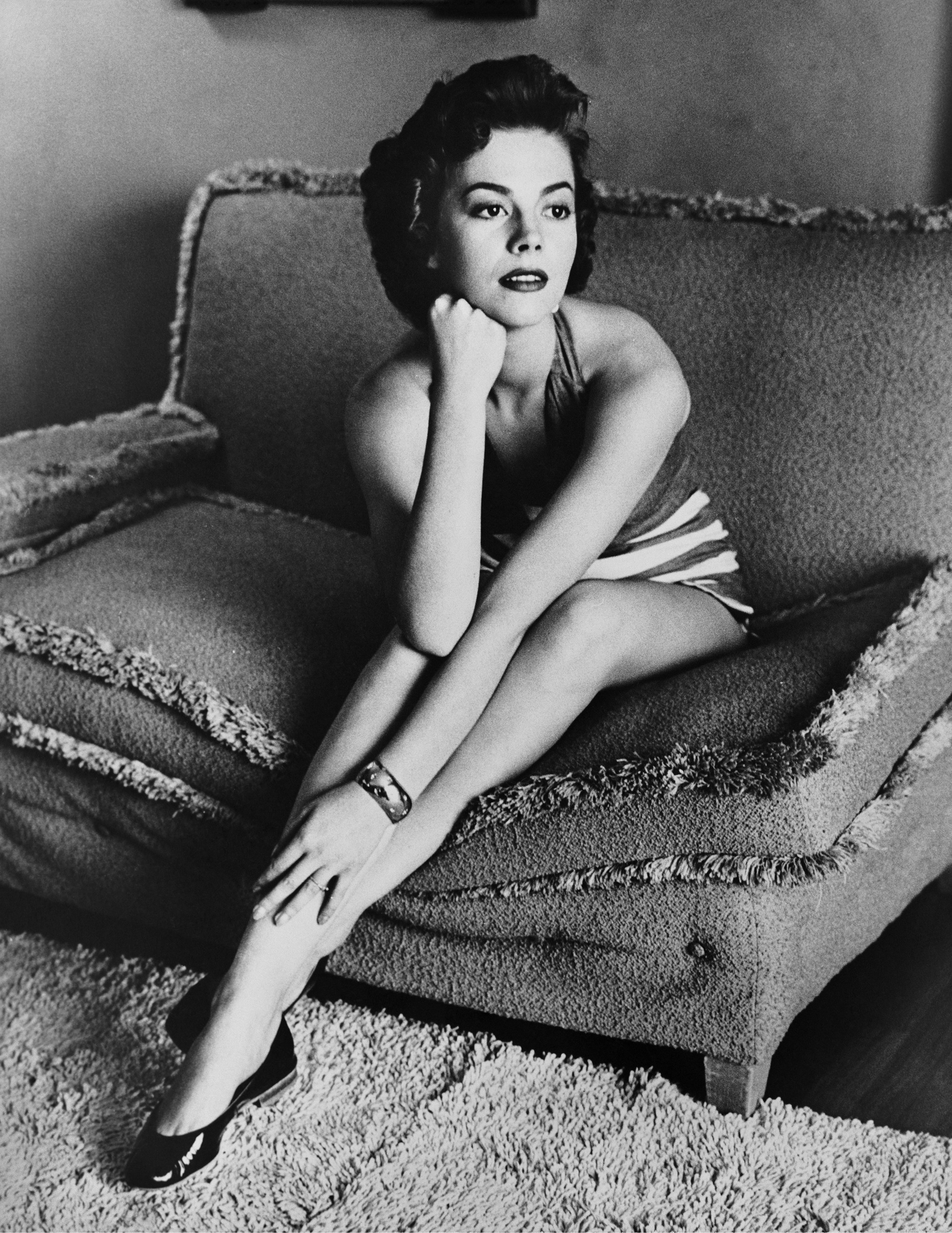 Natalie Wood poses for a classic portrait by Frank Worth in 1952 | Photo: Getty Images
Wagner shared his first daughter Katie with second ex-wife Marion Marshall. When Wood died, Wagner sat down with Richard Gregson, Natasha's father, and they came to an agreement.
Natasha and her sister Courtney, Wagner's daughter with Wood, would all be raised "in the environment she'd been raised in up to that point," Wagner explained in an interview with People.
And so the family leaned on each other as they dealt with the death of the famous "West Side Story" actress. Wagner would go on to describe his bond with his stepdaughter Natasha as being "very, very intense" due to what they went through.
Luckily, now 48, Natasha emerged out of her grief and is happily married with her own daughter, who also closely resembles the late actress. She chose her stepfather and mother's career and has landed roles in popular shows like "Buffy the Vampire Slayer" and in the movie "High Fidelity."
The black-haired beauty inherited her mother's gorgeous looks and showcases her beautiful smile on social media where it's mostly all about her family. However, Natasha has never forgotten her late mother.
"I remember her laugh, I remember her smell, and she was really into being a mom," she told "Good Morning America" in a 2018 interview. The star also addressed the decision made by authorities to make her stepfather a person of interest in the case of Wood.
"He is the greatest, I love him so much," said Natasha of Wagner, whose surname she legally attached to hers due to their closeness. As she always has been, the star was adamant that Wagner was not involved in her mother's death.
"I know he didn't [have anything to do with it]" she stated bluntly before revealing that she believes it was simply "an accident." She then went on to talk about the fragrance she created in tribute to her late mother in 2016.
Inspired by her mother's favorite scent, Jungle Gardenia, Natasha and her sister Courtney reportedly worked together to keep Wood's memory alive in the fragrance line called "Natalie." A mix of freesia and orange blossom, Natasha's favorite, were also used in the line.
While Natasha has managed to stay out of trouble, Courtney has been less fortunate, though she now reportedly works successfully as a professional jewelry designer. According to IMDB, she attempted suicide at least twice at ages 14 and 23.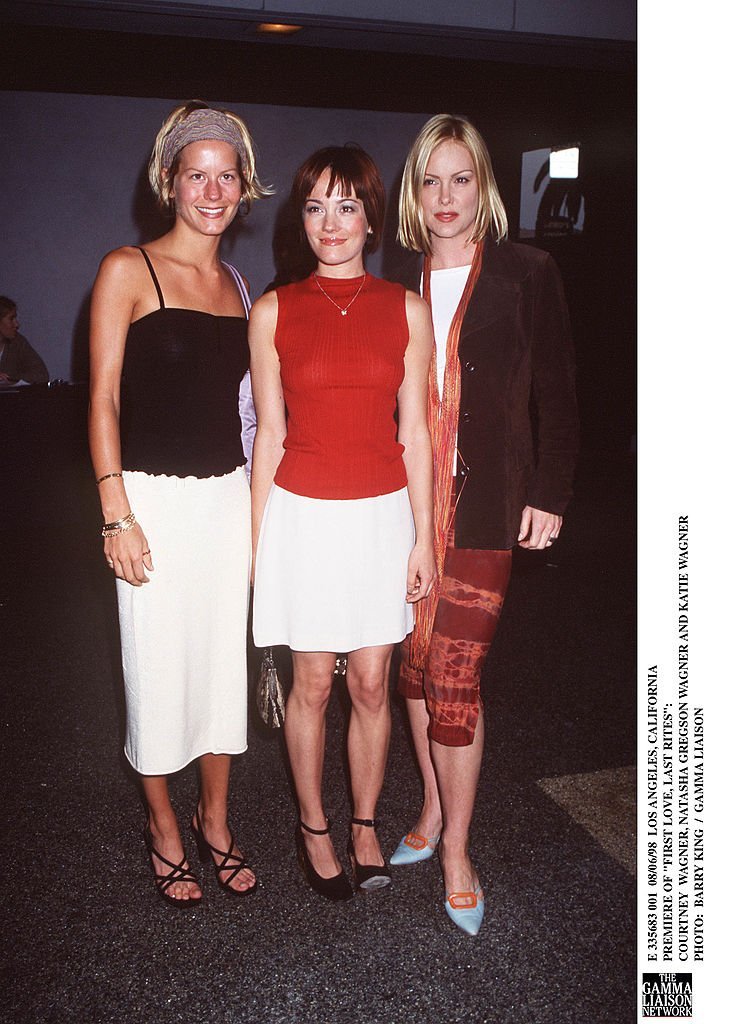 Courtney Wagner, Natasha Gregson Wagner, and Katie Wagner attend the premiere of "First Love, Last Rites" in August 1998 | Photo: Getty Images
In 2005, she lost her fiance Max LeRoy to a motorcycle accident, reported the New York Times. Seven years later, Courtney was caught with cocaine and heroin when police entered her Malibu home after calls made by neighbors due to gunshots.
Much like her daughter, Wood's life was also discovered to have had its problems recently through the release of a memoir. Wagner and Wood divorced once and remarried after 10 years, so it's not a shock to learn that they had their issues.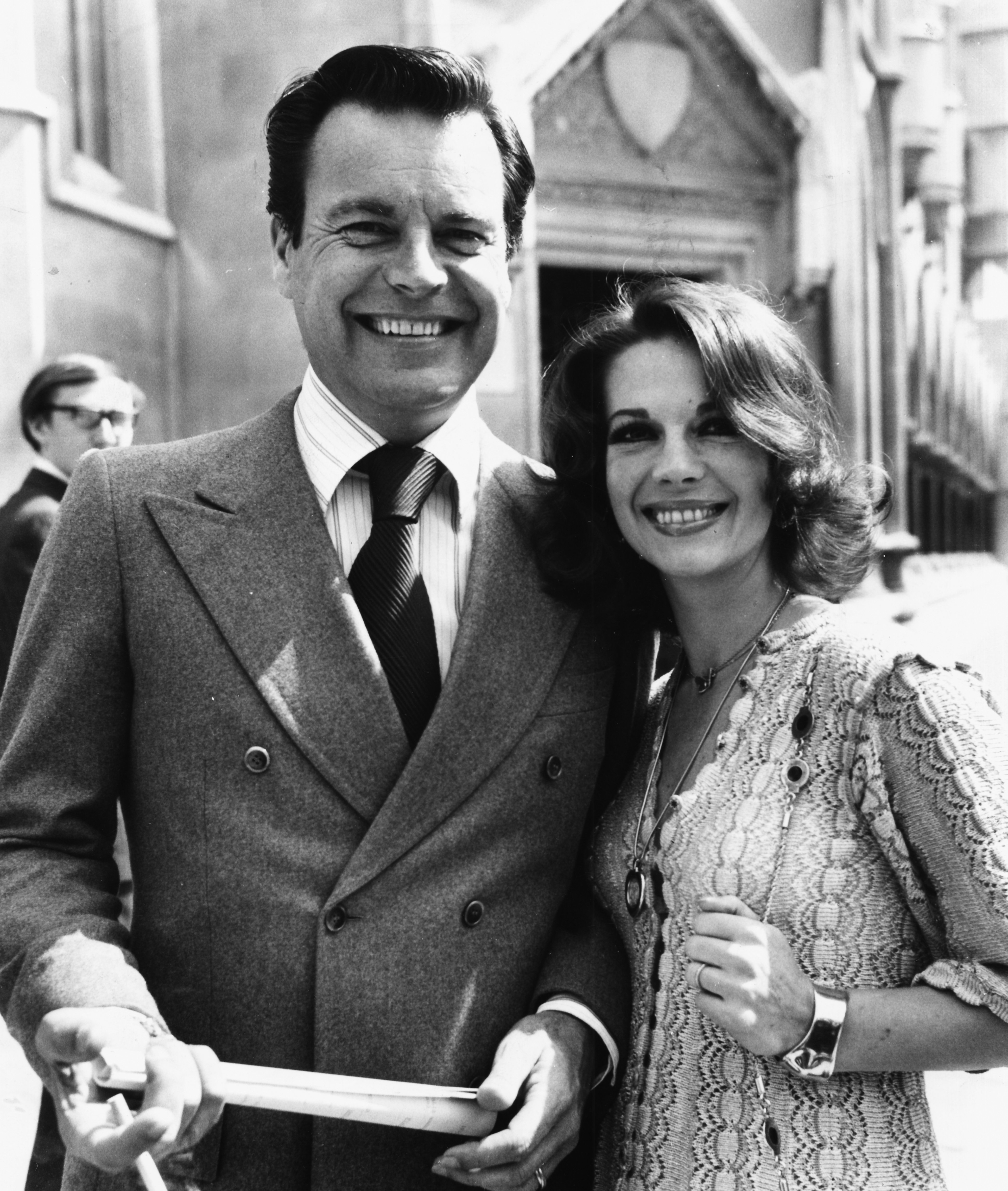 The late Natalie Wood and her husband Robert Gregson got married twice | Photo: Getty Images
Wood's sister Lana promoted the book and opened up about her belief that Wagner was indeed involved in the mysterious death of her late sister.
Since Wagner was the last to see Wood, and the circumstances of the death have been sketchy, he may always be a suspect to some. Still, fans of the late actress can look forward to a documentary on Woods from Natasha, which will be released in 2020.
Please fill in your e-mail so we can share with you our top stories!