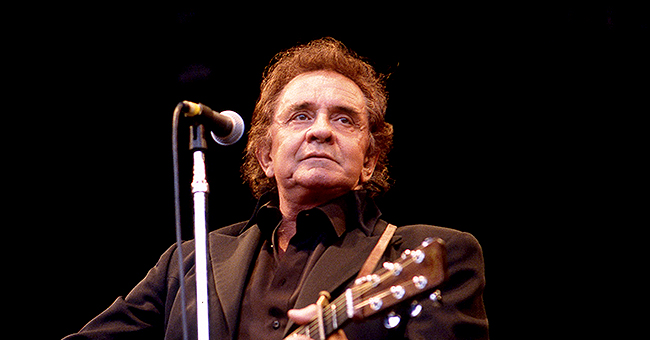 Getty Images
Johnny Cash's Grandson Thomas Gabriel Is All Grown up and He Sounds Exactly like His Late Grandad
Johnny Cash may not be with us anymore, but his legacy lives on strongly in his grandson who sounds a lot like the deep-voiced singer. Take a listen below.
The late Johnny Cash left behind legendary albums that showcased his amazing ultra-deep voice and his fans won't ever forget the charismatic singer.
He is also survived by five children and now thirteen grandchildren. While Cash's daughters once sang with him on stage and all have beautiful voices, his grandson will likely leave the biggest impression behind.
Thomas Gabriel, son of daughter Kathy, inherited his grandfather's baritone voice and even followed in his musical path. It's no wonder since Gabriel was not only his first grandchild but experienced touring with Cash and even joined him on stage a few times.
Gabriel started writing before he made a career out of singing. He took the small stage last year and it's obvious that he sounds eerily similar to Cash. In the video, Gabriel does a cover of his granddad's song, "God's Gonna Cut You Down."
Cash once reportedly told Gabriel at 21: "Son, you sound a lot like I did when I was young; work on those vocals." And so he has. Now in his 40s, Gabriel will soon be going on a "Wild West Tour" throughout the US during the month of August.
Yet it hasn't always been smooth sailing for the singer. Like his grandfather, Gabriel was at one point addicted to drugs and alcohol and even spent ten years in prison, reported Forbes. He's come a long way since then.
In an interview, Gabriel looked back at his experience and what led him to where he is now. In as much as his father encouraged him to sing, it was also Cash who would later encourage him to go to Alcohol Anonymous for the first time when Gabriel was only in his teens.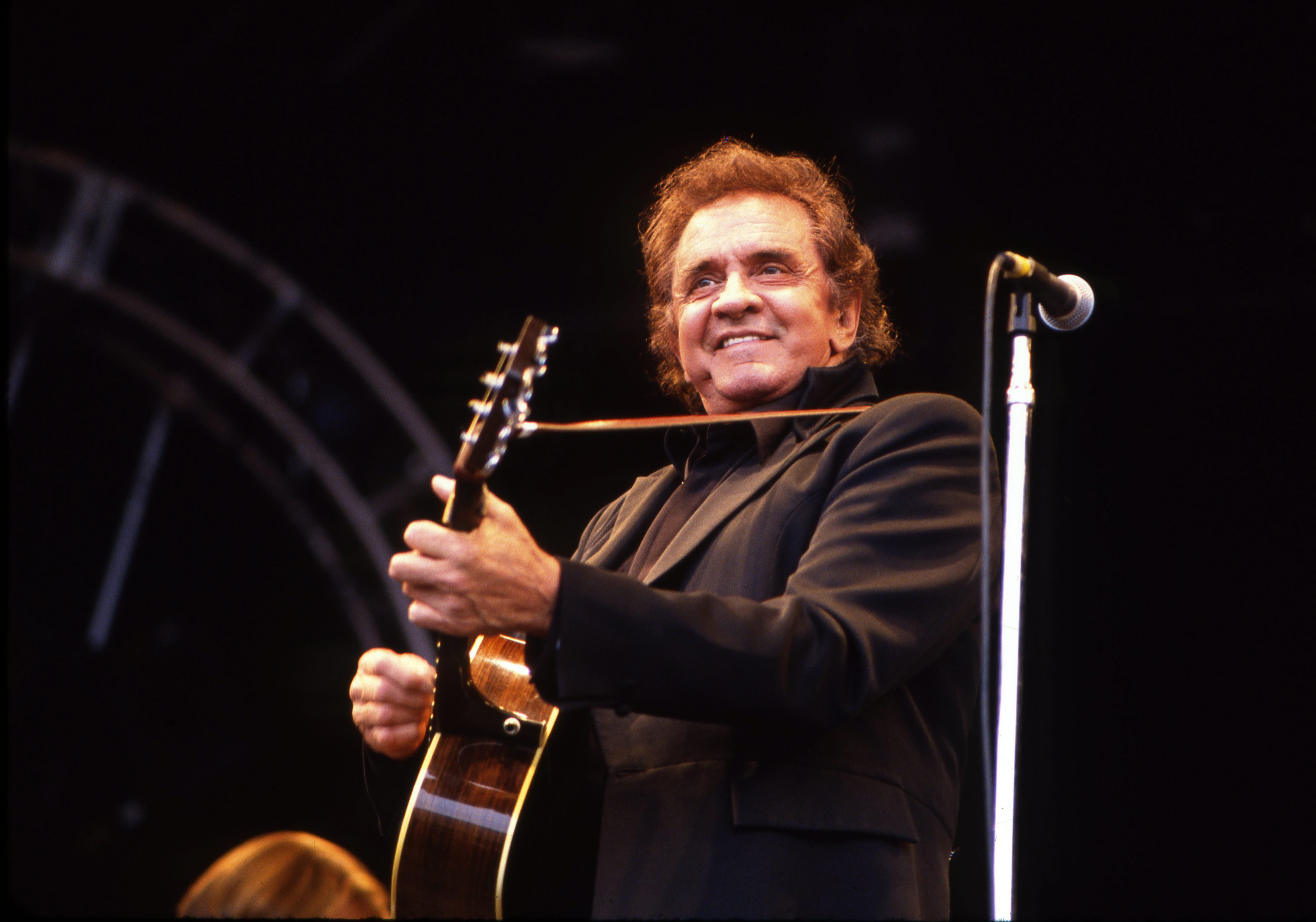 Johnny Cash performs at the Glastonbury Festival in 1994 | Photo: Getty Images
Gabriel's mother Kathy had him when she was just 16 years old, so Cash helped to raise the boy until his death in 2003. At one point, Cash steered him away from music and Gabriel became a cop for eight years.
He got into drugs and was an addict until someone convinced him to go to rehab. Brian Oxley stepped in and was willing to bring Gabriel's music dreams back to life, but the latter would have to spend an extended time in treatment to receive the help.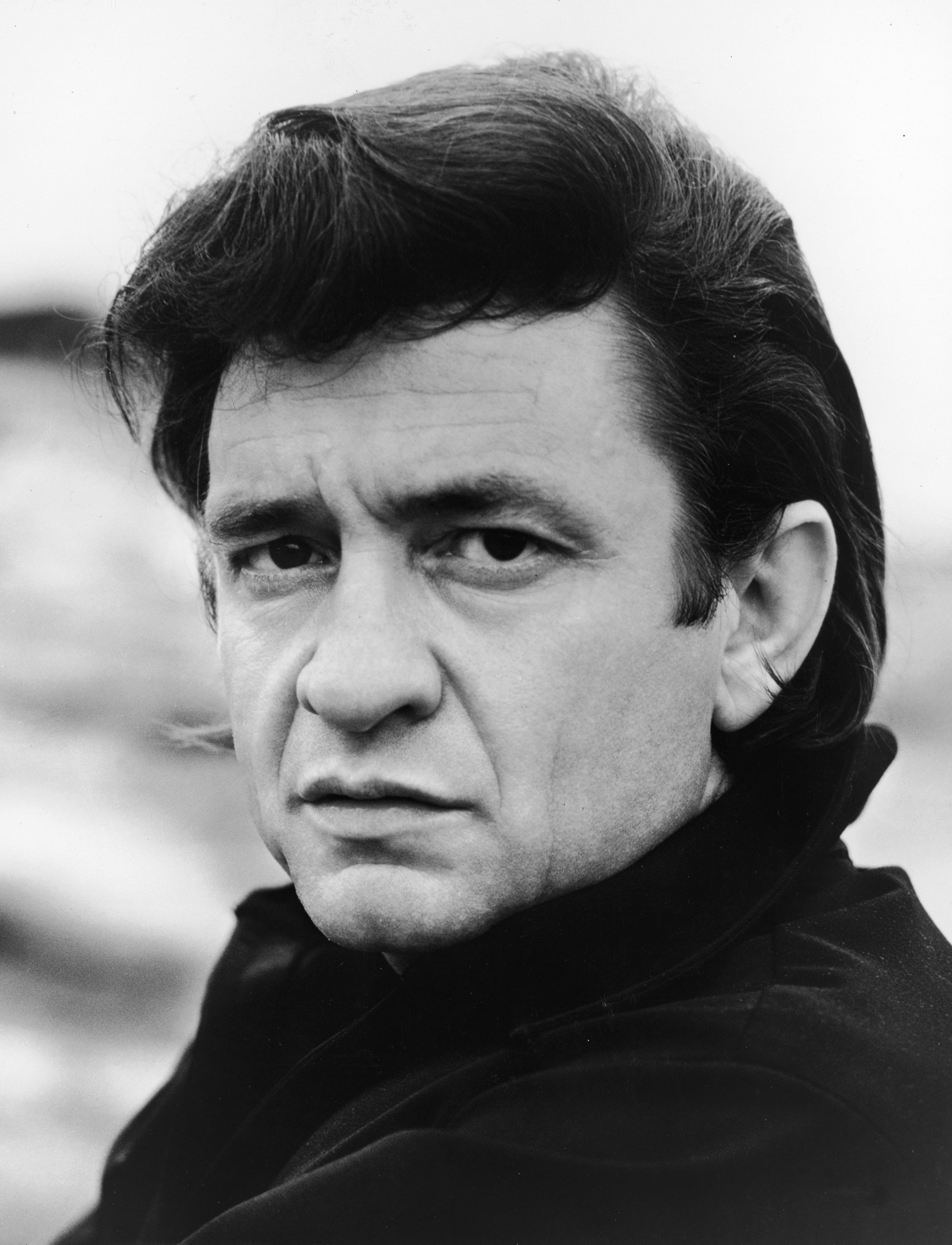 A headshot portrait of the late Johnny Cash | Photo: Getty Images
We're happy to see that not only did Gabriel get treated, but that he is living out his dreams. We're sure Cash would be proud. Cash had already lost someone in his life, his brother Jack, so it would have been that much worse to see his grandson go too.
Die-hard fans may also know that Cash was not just a singer and songwriter, but that he was also a novelist. He published a story called "Man in White" which reflected his interest in the Bible. In fact, later on in life Cash became a minister and presided over his daughter Karen's wedding.
This followed his struggle with drugs and alcohol as well as seven arrests in the singer's lifetime for small crimes including reckless driving, possession of drugs, and public drunkenness.
The talented Cash also left his mark in film and on television. He was in 1959's civil war drama "The Rebel" and in 1961's "Five Minutes to Live." In 1973, Cash supplied financing for "Gospel Road: A Story of Jesus."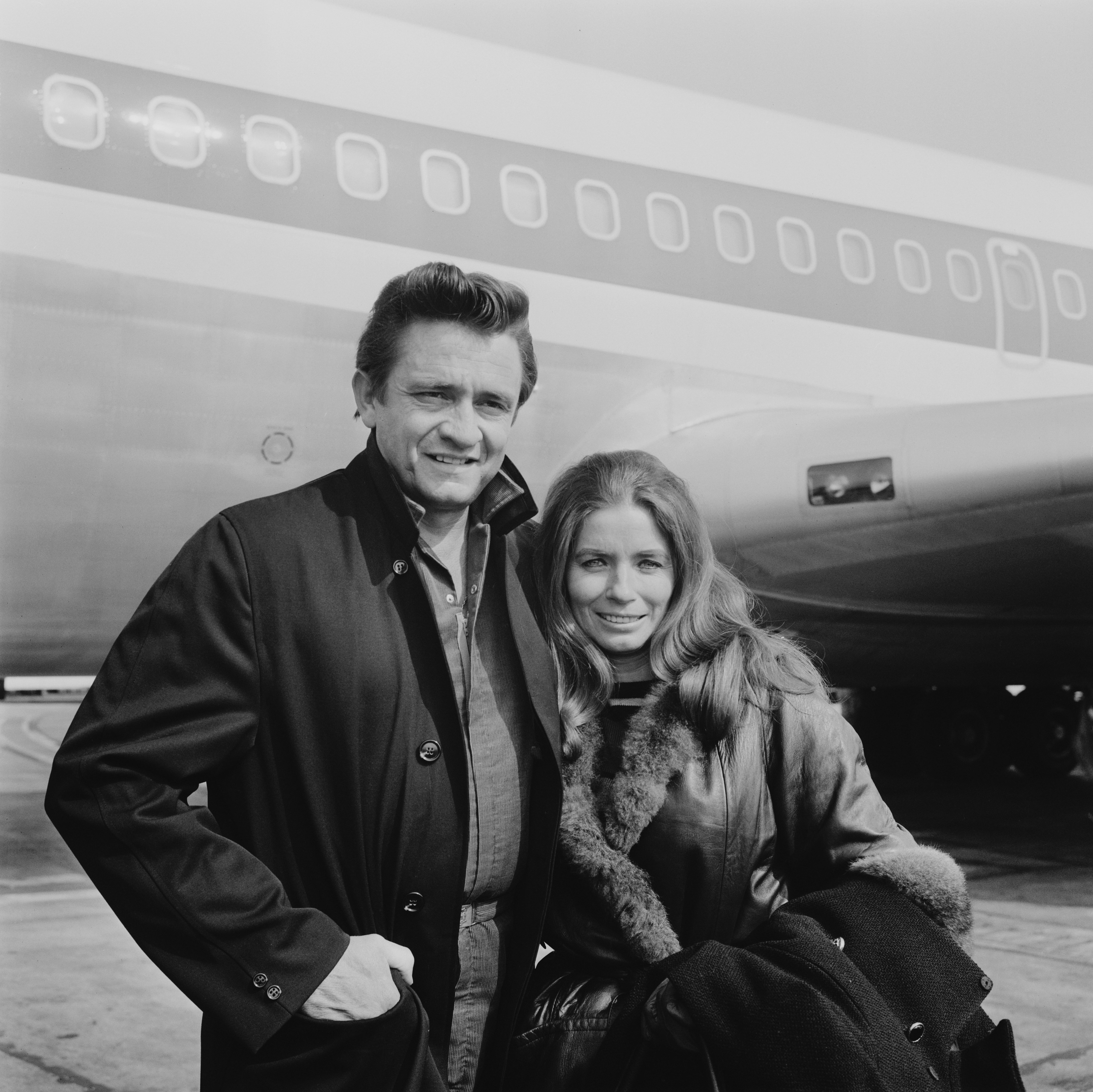 Johnny Cash and June Carter Cash pose outside of an airplane | Photo: Getty Images
Perhaps his most famous musical hit which will always remain in our hearts is "(Love's) Ring of Fire." It's interesting to learn that Cash didn't write the song himself. It was actually co-written by June Carter and Merle Kilgore. June would turn out to be Gabriel's grandmother.
Please fill in your e-mail so we can share with you our top stories!