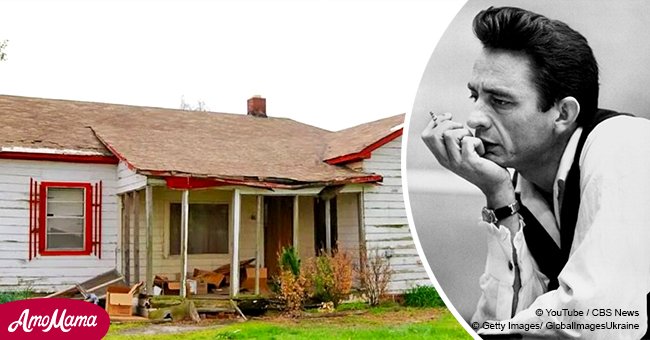 Take a tour inside Johnny Cash's childhood home
Johnny Cash was born in Arkansas and his childhood was shrouded in economic hardship. Fans of the departed singer can now take a tour of his childhood home.
He had seven siblings, and their family farm, which flooded on numerous occasions, was the inspiration behind his award-winning track Five Feet High and Rising.
Country Music Family reported that his childhood home was added to the National Register of Historic Places on May 4, 2018. The lot is known as Farm No 266 Johnny Cash Boyhood Home.
They moved into the home in 1935, when Cash was just three years old. The family-of-nine had to share five rooms and the house didn't have a bathroom or indoor plumbing.
The house was restored in 2014, eleven years after the singer passed away on September 12, 2003. Shortly after the restoration, his daughter, Roseanne Cash, went on a walk-through of the property with a CBS News crew.
She explained that the home held plenty memories for her father. "[The restoration] would have meant more to him than any Grammy, any gold record," she added.
"I think it was more than the house, it was his connection to the area and the earth. He was proud of it. This was the greatest thing he'd seen when they moved in."
Roseanne Cash, CBS News, January 19, 2014.
He carried the memories of his childhood home, including the death of his older brother Jack and living through the remnants of the great depression, into his career.
It was the inspiration behind his famous songs, Pickin' Time and The Sunken Lands; the latter also gave a glimpse of the hardships his grandmother had to endure.
Cash's career spanned nearly five decades. He performed with legends such as Bob Dylan, Glen Campell, Merle Haggard; and sold more than 90 million albums.
In 2003, Cash was hospitalized in Nashville and passed away from complications due to diabetes at the age of 71.
Please fill in your e-mail so we can share with you our top stories!