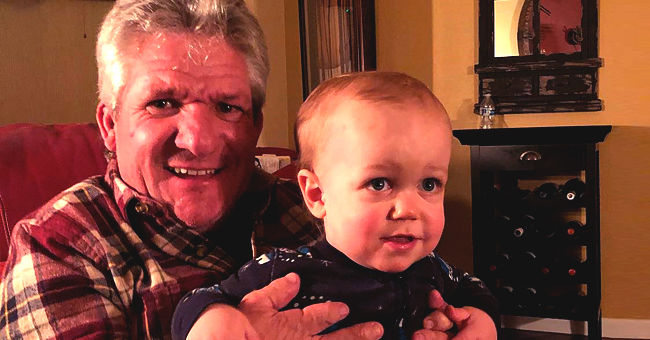 instagram.com/mattroloff
Matt Roloff Makes an Airplane for Grandson Jackson to Play With

Most grandparents are known for going above and beyond for their grandchildren and Matt Roloff from "Little People, Big World" seems to be just like that.
Recently, the patriarch of the Roloff family used his official Instagram account to show his fans and followers the major farm project he has been working on.
In the video that he shared, the large steel structure of an airplane can be seen being taken into the farm, which will be turned into a big surprise for his grandson Jackson.
WHAT DROVE MATT TO START THE PROJECT
According to the proud grandfather, he came up with the idea of building a model airplane for Jackson to play with after a sad incident at the county fair.
Back in May, Zach and Tori Roloff's little boy, who has dwarfism like his father, was unable to get on one of the rides because he didn't meet the height requirements.
TORI'S TAKE ON JACKSON BEING LEFT OUT
Sadly, he had to watch the taller boys of his age, and younger, having the time of their lives, a moment that impacted him, as well as his mother, who used Instagram to address the issue:
"Today pointed out that he is different and that's never going to change. He watched as kids (many younger than him) rode rides at a festival here in town and he wasn't able to join. "
According to Tori, Jackson really wanted to ride the airplanes that go up and down, and the moment affected her more than him because it reminded her of the struggles that he will face throughout the years.
"This kid is meant to bring light to this world, this I know for sure"
PROUD OF HER HUSBAND AND SON
She also said that she was proud of Zach and his positive outlook on life and its challenges, and prouder of Jackson for brushing things off with ease.
Tori ended her message by adding: "This was also just a reminder of why I love Disneyland so much - the land of no height requirements! This kid is meant to bring light to this world, this I know for sure."
Please fill in your e-mail so we can share with you our top stories!