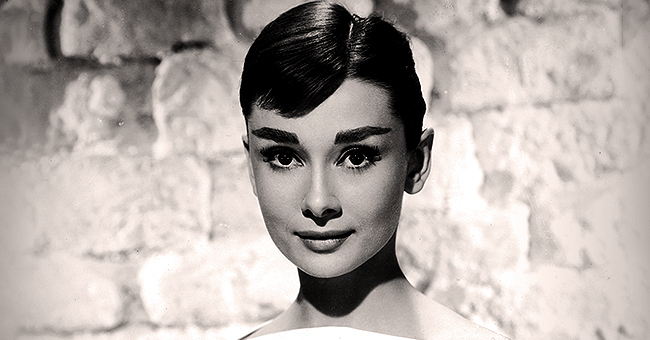 Getty Images
Audrey Hepburn's Granddaughter Emma Shared Photos with New Short Hairdo

Granddaughter of the legendary actress, Audrey Hepburn showed off her new hairstyle in new photos posted on her Instagram. Emma Hepburn Ferrer looked stunning as she rocked her cropped hair.
JUST LIKE AUDREY
Emma Hepburn Ferrer, granddaughter of the late actress, Audrey Hepburn took to Instagram to share her new look. The Switzerland born granddaughter of the legendary Hollywood star is set to be a replica of her late grandmother, who she called her most significant mentor.
Although the 25-year-old never met the icon during her lifetime, as she was born in 1994, a year after the actress's death, she aspires to be just like her. To her, Audrey was the unique, selfless, kind, and talented hero from her dad's stories, who so happened to be her grandmother.
EMMA'S POSTS
Audrey was a character, unlike any the world ever knew, with her unique style, attitude and class that won the heart of any teenager who ever heard of her, it seems almost an impossible fit to replicate her image.
But somehow, Emma has come close to doing just that, with her new "buzzcut" look, just like her mentor's. One of the pictures featured the twenty-five-year-old seated sideways on a chair, with her arms on the backrest, while resting her face on one arm. She looked fierce in the black and white display shot, which highlighted her cropped hairdo.
A comment on the post reflected on how gorgeous she looked. In another post, the Italian resident showed off her buzzcut in an up-close selfie, with a red rose stuck in her hair. While commenting on the picture, someone wrote:
"Beautiful Emma! Lots of love from Italy!!"
KEEPING HER ALIVE
Audrey's look was not the only thing the daughter of Sean Ferrer, the star's first son, strived to live up to. She also wanted to be a philanthropist, and continue the acting legend's good works. She said this during an interview:
"He(dad) taught me from early on that she was not just this celebrity; she was super selfless and generous and went out of her way to make a kind gesture. That's something in her life I try to keep alive."
MOST CHERISHED POSSESSIONS
Emma is not the only one in the family that has continued the late Philanthropist's good works. Such kind gesture run in the family, as both of Audrey's sons are also handling several charity organizations, named after their late mom.
In 2017, the family decided to auction off the legendary star's possessions, almost 24 years after her death. Being an icon, the properties were considered relics, and a lot of funds were raised from the sales, and the proceeds were used to continue her non-profit works.
However, as supportive as Emma was towards the success of the sales, she could not bear to let go of some of the late icon's possessions, which she inherited from her grandma, including a gold heart necklace, a teddy bear and some turtlenecks. Those were so precious to the 25-year-old, who cherishes them more than anything else.
Despite being a descendant of the great Audrey Hepburn, Emma spent most of her life away from the spotlight, until the press revealed her identity. Her first public introduction was in 2014 when she made the front covers of a September edition of "Harper's Bazaar" magazine.
The art graduate, who later got signed by Storm Agency, has not disappointed in living up to her grandmother's legacy.
Please fill in your e-mail so we can share with you our top stories!