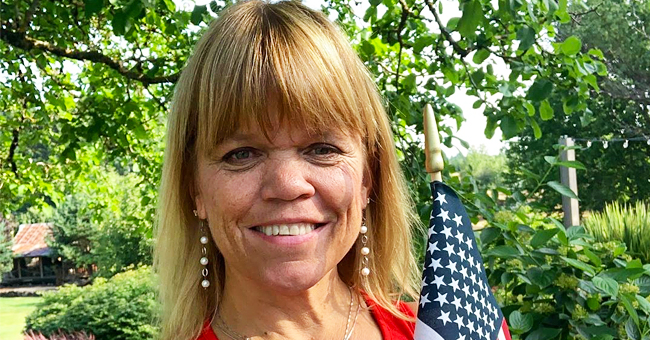 instagram.com/amyjroloff
Amy Roloff Shares Meeting a 90-Year-Old Former Librarian on a Flight to Michigan
The "Little People, Big World" matriarch opened up about how she enjoyed socializing with a stranger during one of her journeys.
54-year-old Amy Roloff was on a flight to Michigan from Portland, and she had the most amazing conversation partner for the journey.
She took to Instagram to share a snapshot of the elderly lady who accompanied her and had interesting stories to share.
A CHANCE ENCOUNTER
"She is 90, was a librarian for years, a [storyteller] and from the Natchez MS Area," Roloff introduced her travel partner.
The reality star expressed that she was overjoyed by the presence of the woman in the seat next to her as she got an opportunity to share "a lovely interesting conversation" with her.
"Sometimes the person next to you is interested in having a conversation, sometimes not … But sitting so close to someone I always wonder- what's the reason they are flying? Where are they going? Who are they? And on and on."
This particular woman, however, not only engaged the star in an amazing conversation but also made the journey more fun and enjoyable.
"It was such a delight meeting her and made the almost 4 hour flight to Michigan fly by … or too short," Roloff added.
FANS' REACTION
She concluded her post by informing her fans and followers that she was traveling to hang out with her parents over the weekend.
Roloff's post, which has been liked by around 26,000 fans so far, intrigued many of her followers as to whether or not the elderly woman recognized her.

Fan's comment on Amy Roloff's post. | Source: Instagram/amyjroloff
Others suggested that it might have been for the better if Roloff was not recognized. That way she could enjoy a "nice authentic conversation" without the fear of judgment.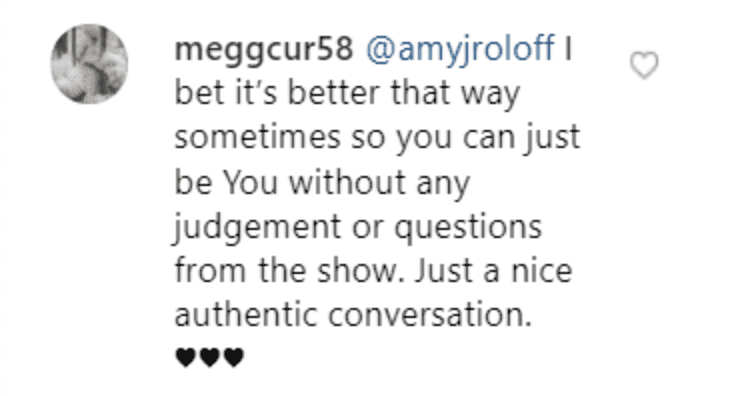 Fan's comment on Amy Roloff's post. | Source: Instagram/amyjroloff
Roloff is used to sharing special moments from her life with her loyal supporters on social media.
A couple of months back, she shared another such moment from her trip to Idaho with her boyfriend, Chris Marek.
In a series of photographs taken by Roloff, the couple is seen enjoying their drive through the countryside.
Please fill in your e-mail so we can share with you our top stories!