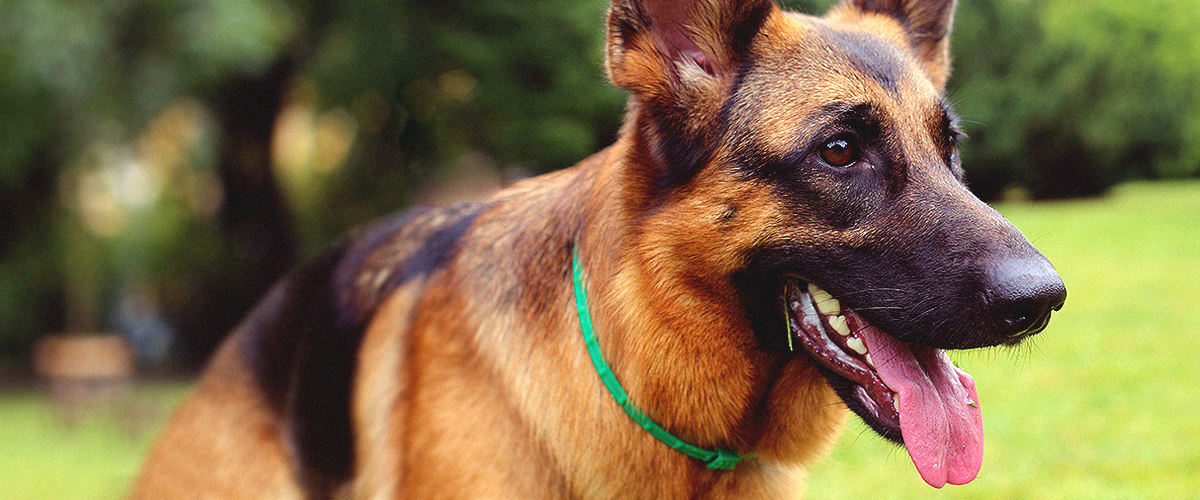 Shutterstock
Rare Infection Caused by Dog's Saliva Costs Woman her Limbs
A woman named Marie Trainer recently had to have four of her limbs partially amputated after contracting a disease caused by the saliva of her German Shepherd.
A few days after returning home from a trip to Punta Cana, in the Dominican Republic, Trainer started feeling ill and had to leave work due to back pain and nausea.
It has been reported that her temperature quickly spiked and dropped, causing her to land in one of Stark County's emergency rooms.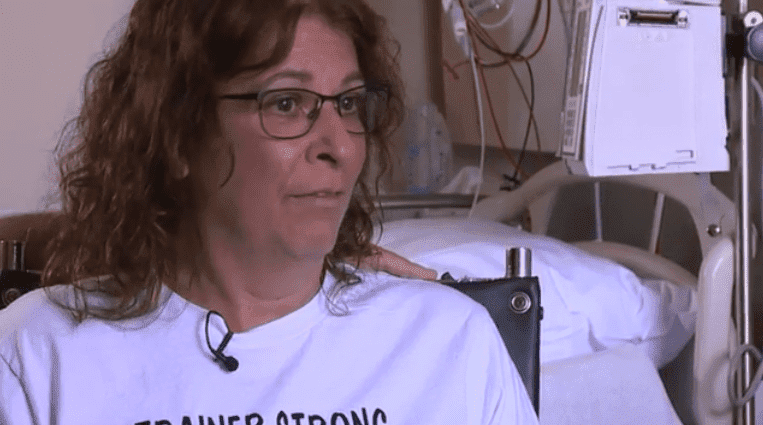 Marie Trainer | Photo: FOX 8 News Cleveland
The 48-year-old woke up from the coma nine days later and was shocked to see that she no longer had hands or legs, and all because of a bacteria known as capnocytophaga canimorsus.
At first, and given her recent traveling history, doctors believed she had contracted a tropical disease. Her skin started to turn purple and red, progressing into gangrene.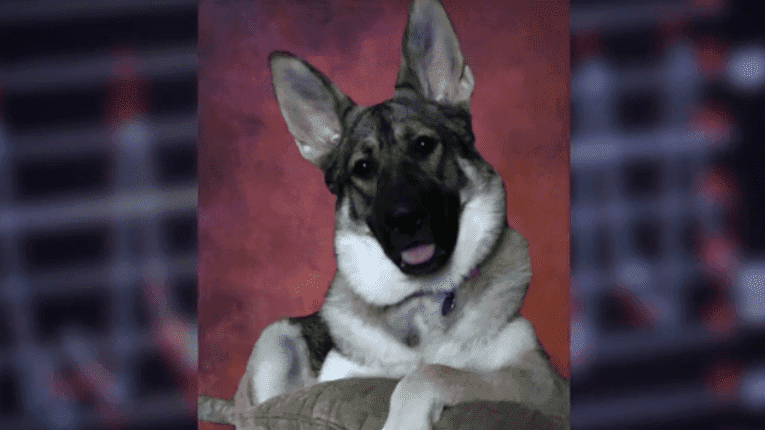 Marie Trainer's dog, Taylor | Photo: FOX 8 News Cleveland
According to Dr. Margaret Kobe, the medical director of infectious disease at Aultman Hospital in Canton, Ohio, the infection spread to the tip of Trainer's nose, ears, legs and face.
"This is off the scale, one of the worst cases we have seen in terms of how ill people become with infections. She was close to death."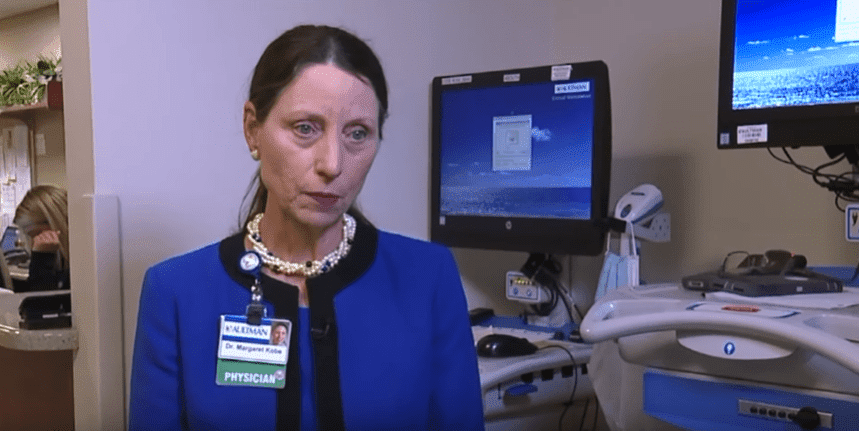 Dr. Margaret Kobe | Photo: FOX 8 News Cleveland
It is believed that Trainer developed the infection when her dog, Taylor, licked an open cut, allowing the bacteria to spread through her body. However, not everyone is affected.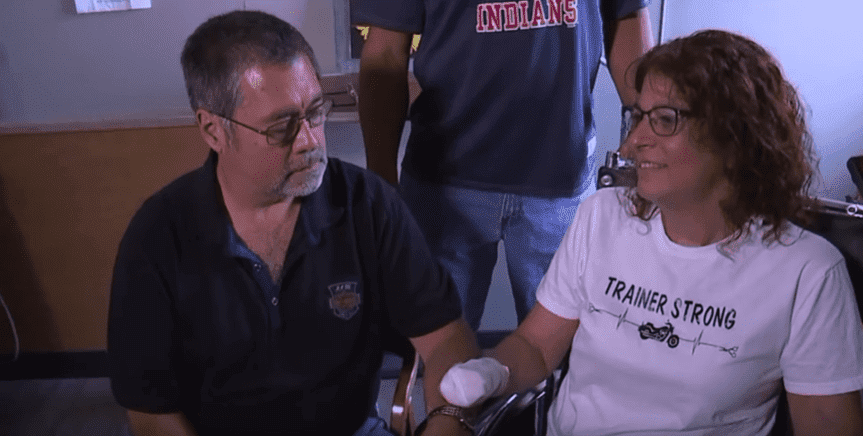 Marie Trainer with her husband, Matthew Trainer | Photo: FOX 8 News Cleveland
TAYLOR ISN'T GOING ANYWHERE
Despite having lost her limbs, Trainer claims that she is ready to move on and has no intention of parting with Taylor or her other dog. Her furry companions were even allowed to visit her at Aultman Hospital twice.
Last year, Greg Manteufel, from Wisconsin, also had to have his limbs amputated after being licked by his dog, and even his nose was affected, forcing doctors to do conduct extensive repairs on it.
Please fill in your e-mail so we can share with you our top stories!