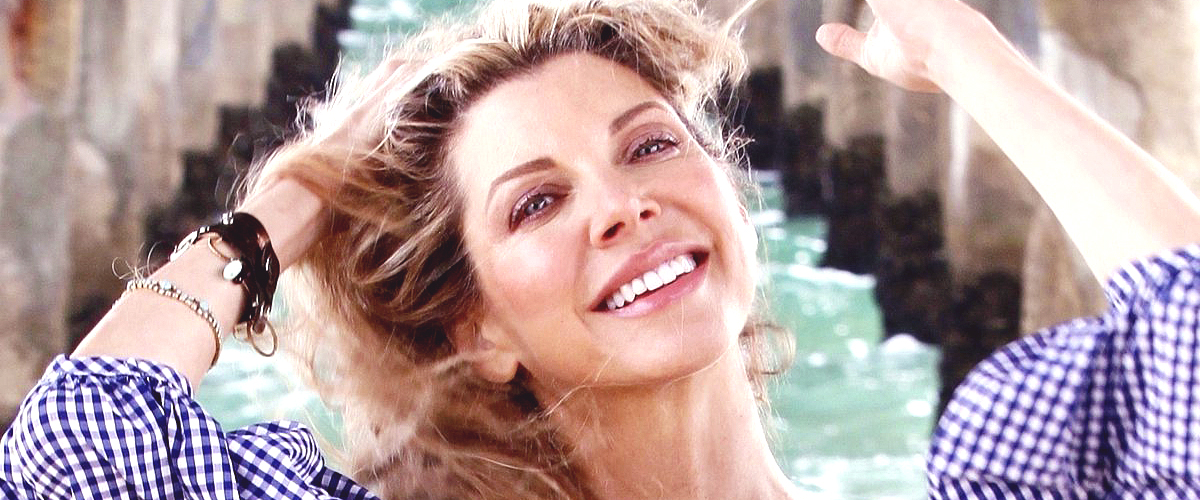 twitter.com/toniwilliamsz
Meet 'Bonzana' and 'Zorro' Star Guy Williams' Beautiful Grown-up Daughter Toni Who Is an Actress
Guy Williams, the late actor best known for the TV series "Zorro" and "Bonanza," left behind a beautiful daughter, Toni Williams, who followed in his footstep and became an actress.
Born in May 1958, Toni, whose real name is Antoinette Catalano, is the daughter of Guy Williams and Janice Cooper. The most popular projects she has worked in so far are "General Hospital," "Star 80," and "T.J. Hooker."
Apart from being an actress, Toni is also a writer and producer and, even though his father passed away three decades ago, she still uploads photos of him on social media as a way to pay tributes to him.
On June 16, Toni took to Instagram to share a black and white pic of Guy sitting on a chair while rocking his representative mustache and hugging his daughter. They were sitting in what seemed to be the front porch or the backyard of a house.
For the caption, the actress wrote: "Happy Father's Day to all the dads and father figures here, you are so important!"
On Father's Day 2018, she uploaded another photo showing a different aspect of their lives. Apart from the fact that Guy's face was completely shaved, the pair were wearing the kind of outfits horse riders choose.
"Couldn't ask for a better instructor or riding pal. From taking me to be perfectly outfitted, to our regular excursions on horseback. Remembering the love and fun especially today. Dad made everything special. Happy Father's Day, everyone!" revealed Toni in the caption.
Unfortunately, Guy passed away on April 30, 1989, at the age of 65. He was spending some solitary months in Argentina during that year but suddenly disappeared.
On May 6, 1989, local police went to his apartment in Recoleta and found his body. Although his death was initially ruled as a heart attack, it was later discovered that he passed away due to a brain aneurysm.
Thanks to actor Fernando Lupiz, Guy's ashes were kept at the Argentine Actors' Society cemetery at La Recoleta Cemetery, Buenos Aires, a privilege that only Argentine actors were allowed to have.
In 1991, Guy's son, Steven, received his father's ashes and fulfilled his last wished: spreading his ashes over the Pacific Ocean in Malibu and at the mountains in California.
Guy was not the only actor in "Bonanza" who had a child following in his footsteps. Dirk Blocker, the son of Dan Blocker, also known as Hoss in the TV show, not only looks like his dad but also became an actor, as well.
Please fill in your e-mail so we can share with you our top stories!