Story behind Sarah Ferguson and Prince Andrew's Incredibly Unique Relationship
Prince Andrew and Sarah Ferguson may not have worked out as a married couple but 25 years after their divorce, their friendship is still firmly intact. Despite their split in 1992, the pair are often spotted together.
Sarah Ferguson has accompanied her ex-husband Prince Andrew to everything from events to the Grand Prix in Bahrain. In fact, earlier this year their official trip to Bahrain was the first time in 25 years that they officially traveled overseas.
The pair maintain their friendship even though their marriage did not last. As parents to Princess Beatrice and Princess Eugenie, they decided to put their differences aside to give their daughters a  stable home.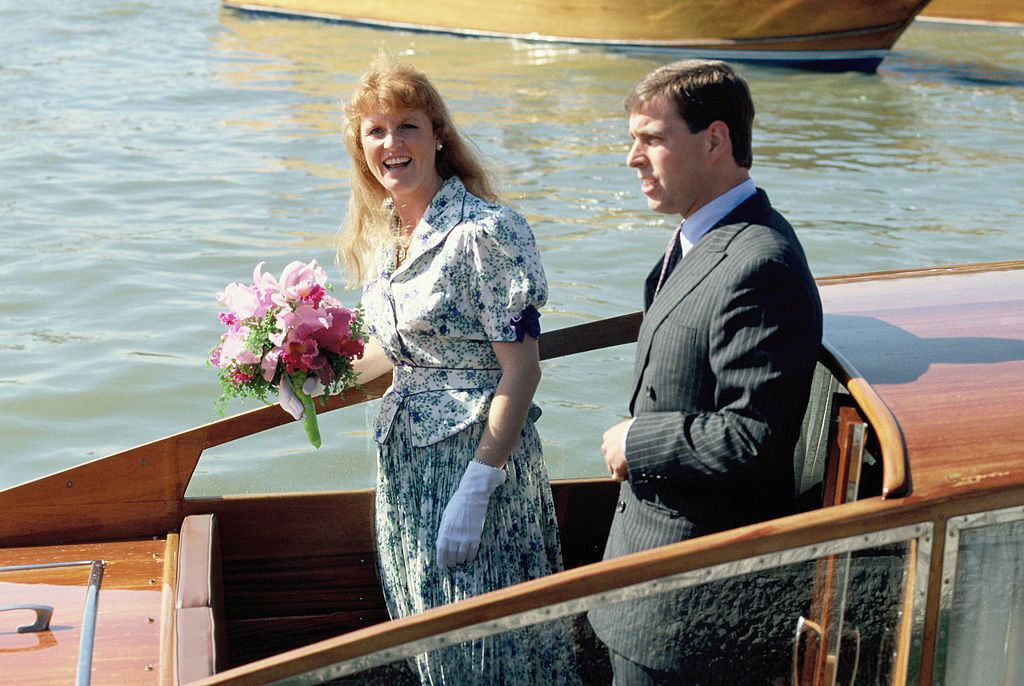 Their First Meeting
Although the pair had first met as children as they got older they lost contact. The late Princess Diana eventually re-introduced Sarah and the second son of the Queen and Prince Philip to each other.
Diana invited Sarah to a party at Windsor Castle, where the pair met again. They began dating shortly after and  Andrew proposed after a whirlwind romance.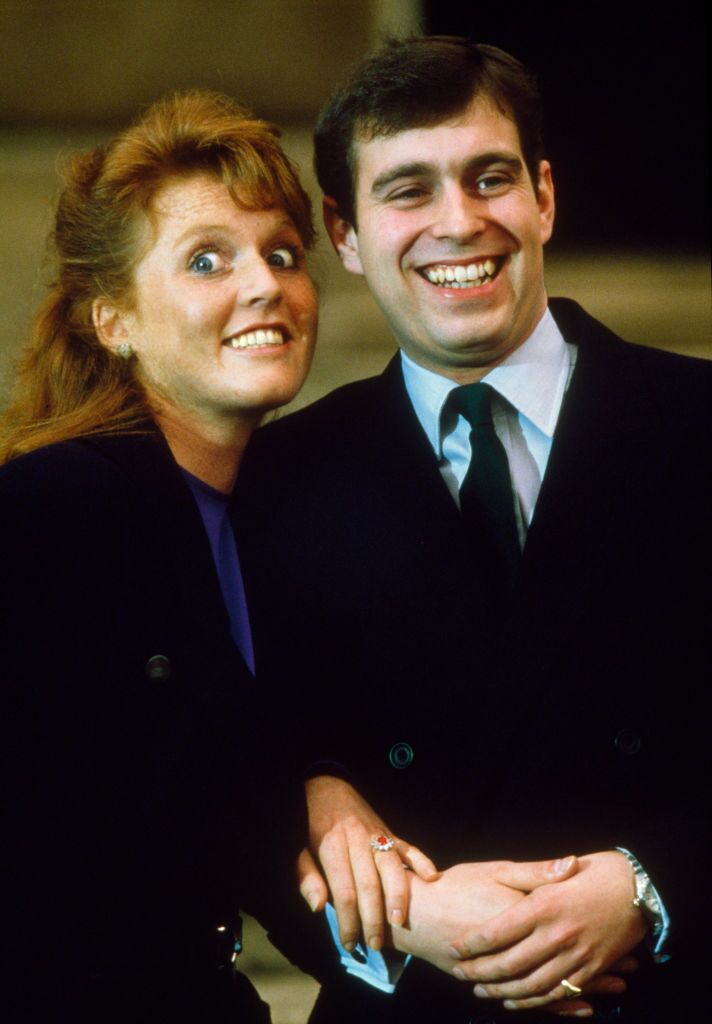 The couple announced their engagement in March 1986 and were married on 23 July 1986. By 1990 they were parents to two beautiful daughters, Princess Beatrice, and Princess Eugenie.
Trouble in Paradise
Unfortunately, their happiness was short-lived. By the following year, their marriage was crumbling and in 1992, the couple legally separated.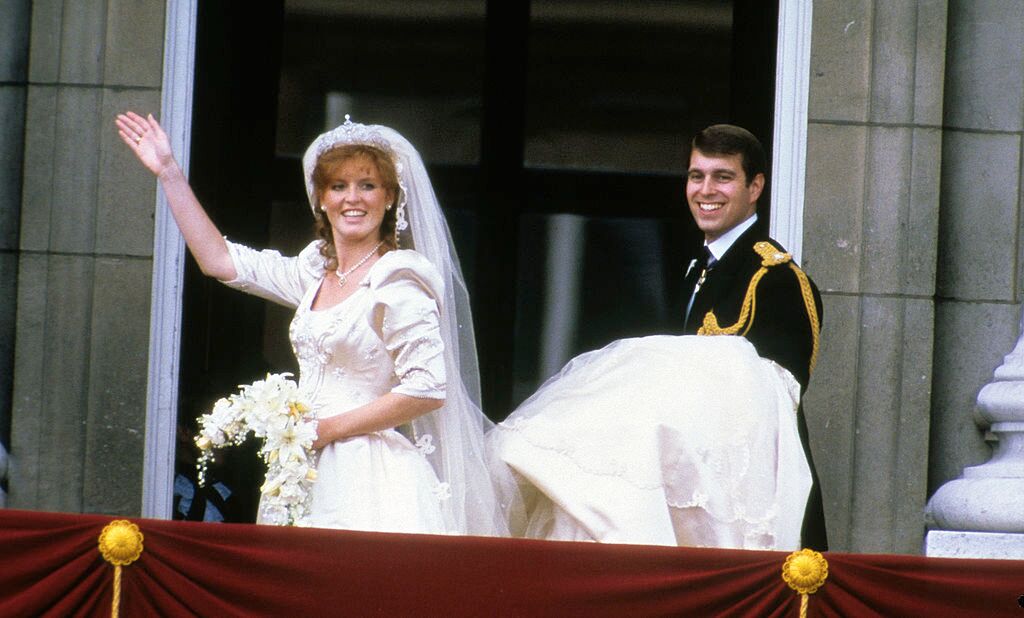 According to reports, the couple's troubles were caused by the demands of Prince Andrew's naval career. Other reports attributed their split to the rumors of Fergie's infidelity.
Regardless of the reasons for the break down of their marriage, the pair remained on friendly terms with each other for the sake of their kids.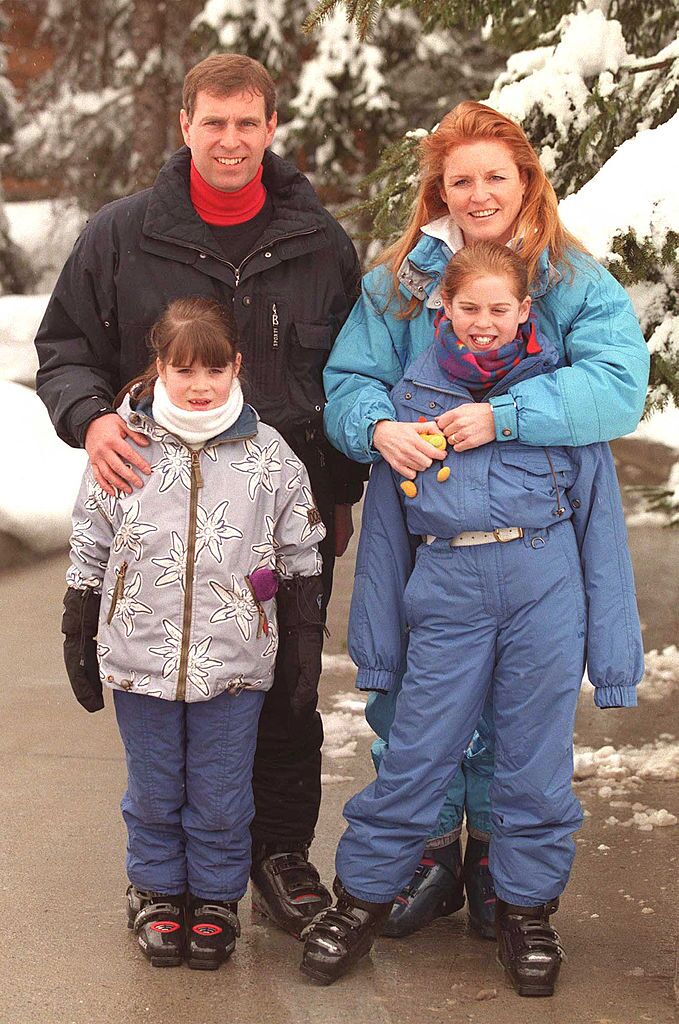 Their Divorce
Four years after their seperation the Duke and Duchess mutually decided to get divorced in May 1996. In a 2011 interview, Sarah opened up about the split saying, 
"I didn't want a divorce but had to because of circumstance." Before addressing her 1996 divorce deal with the Queen, explaining: "When I met with Her Majesty about it, she asked, 'What do you require, Sarah?' and I said, 'Your friendship,' which I think amazed her because everyone said I would demand a big settlement. But I wanted to be able to say, 'Her Majesty is my friend'— not fight her nor have lawyers saying, 'Look, she is greedy.' I left my marriage knowing I'd have to work. I have."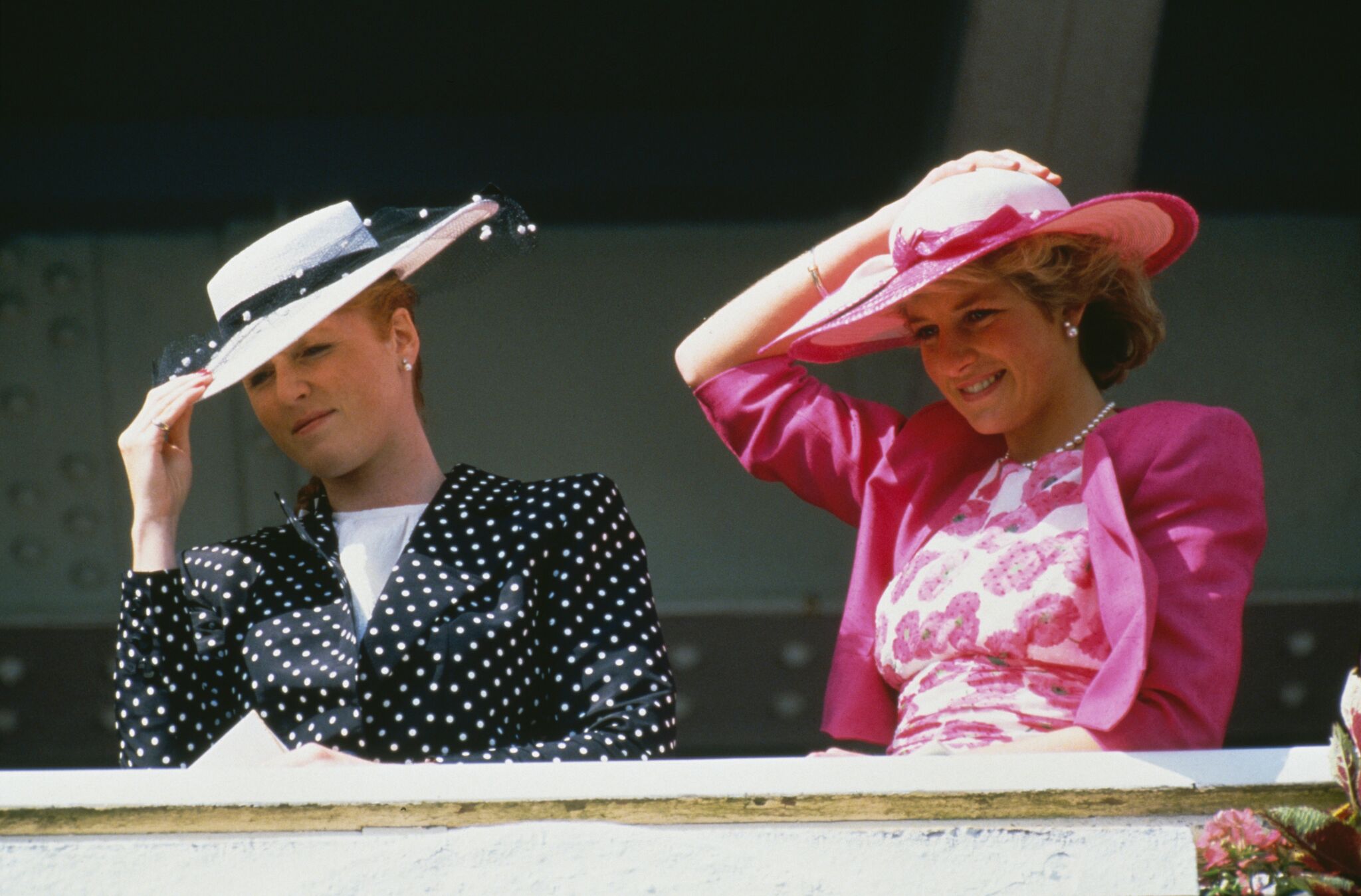 Sarah Remains On Good Terms With Royal Family
Despite the divorce, Sarah appeared to remain friendly with members of the royal family. While rumor has it that her ex-father-in-law Prince Phillip butted heads with her, she remained in the favor of the Queen.
Since the divorce, Sarah has acted as a representative of the royal family. She also gained the approval of the palace to stand in for Prince Andrew and has been welcomed as a guest at Balmoral many times over the years.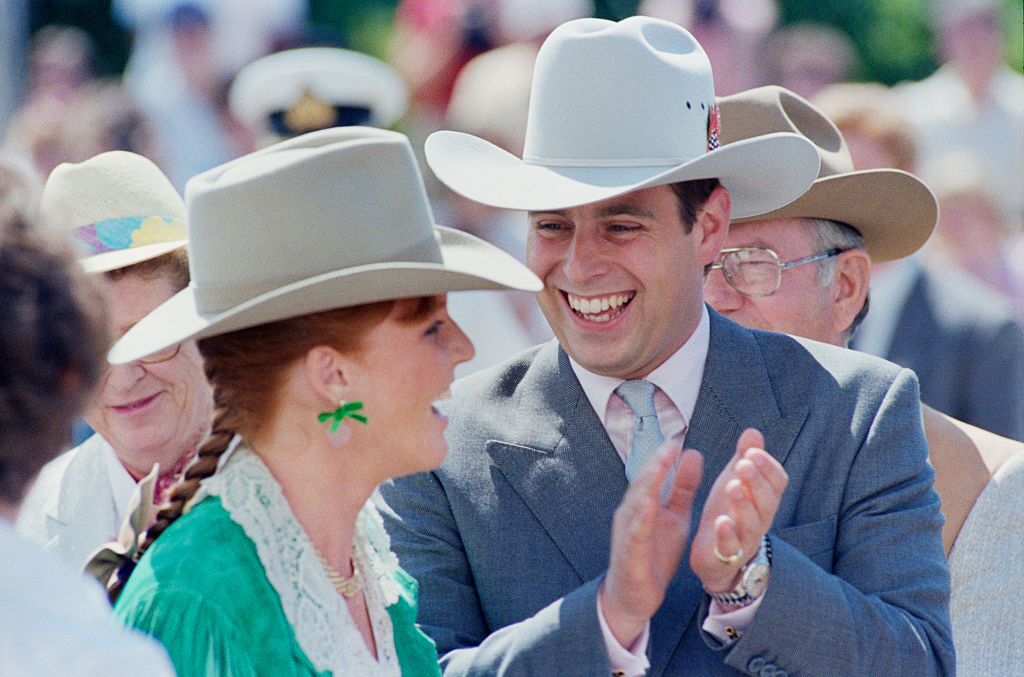 Maintaining Their Friendship
Besides remaining close to royal family members, Sara also maintains her friendship with Prince Andrew himself. They are often spotted eating out together and attending all major family events together.
They even bought a chalet together in the Swiss ski resort of Verbier and even more impressively, still live together. In fact, their daughters Beatrice, 29, and Eugenie, 27,  regularly visit their parents at the Royal Lodge at Windsor.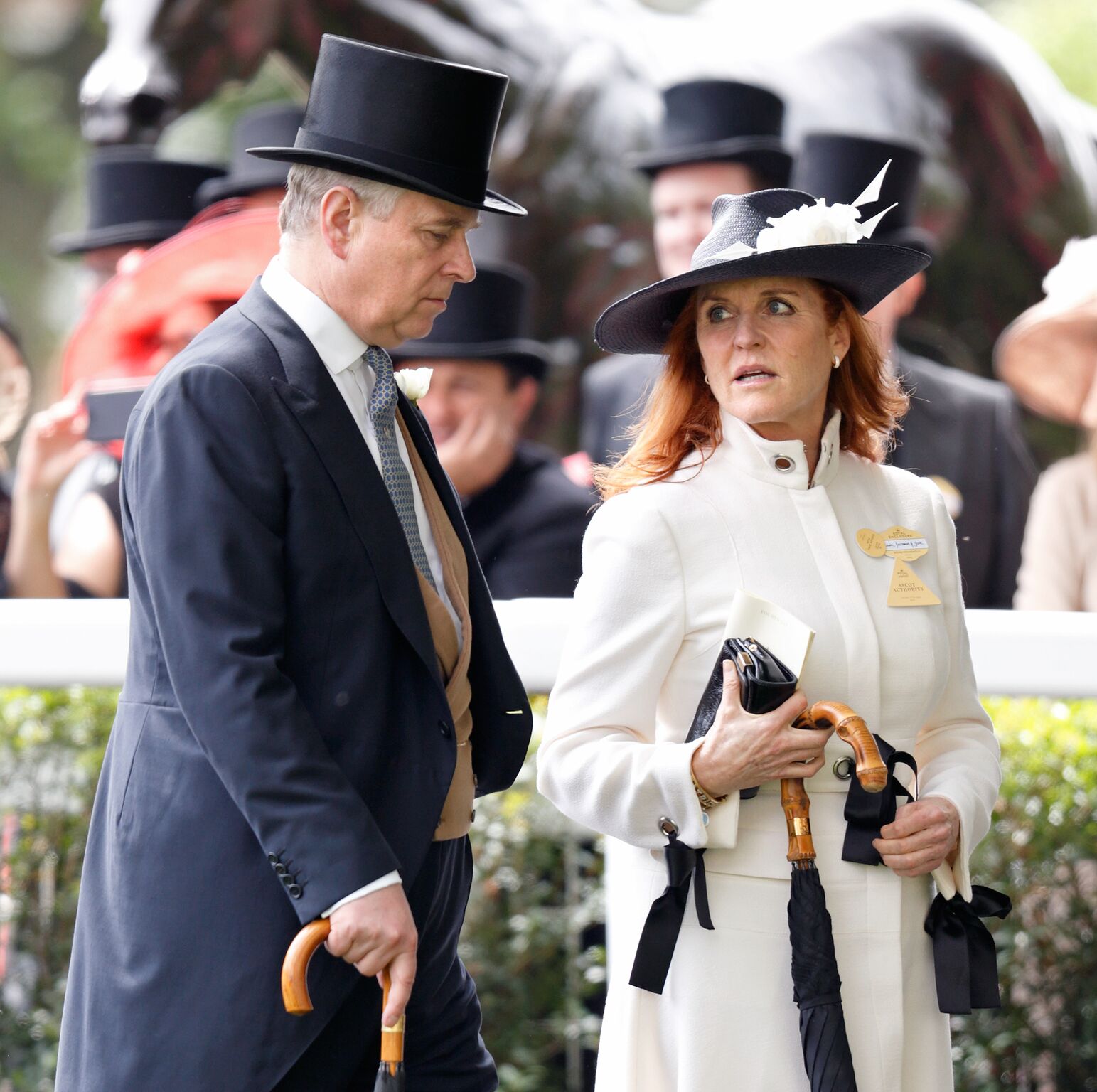 In an exclusive interview with HELLO! , Sarah opened up about their bond. She said:
"A table can't stand on three legs, really, so you have the Duke and I, and the two girls. We're a family unit and we lead by example. We support each other emotionally and we support each other health-wise. At least every two weeks we sit down and communicate, the four of us." She continued: "I think the one thing I've done incredibly well – although I say it myself - is that I'm a really good mum. And I think my girls shows that."
The Yorks were all present when Princess Eugenie married Jack Brooksbank last October at Windsor Castle. Her stunning wedding is often compared to that of Kate Middleton and Meghan Markle's.