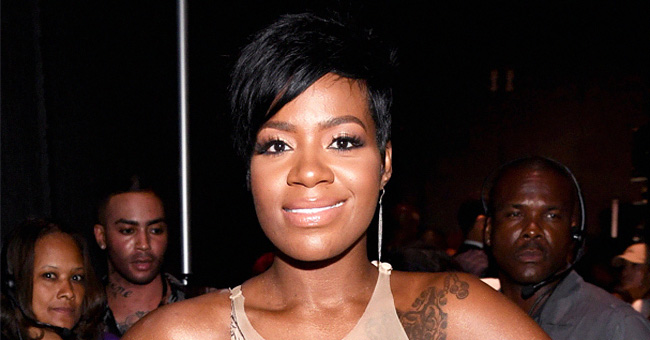 Getty Images
Fantasia Shows off Slimmer Curves in Tight Denim Dress after Her Weight Loss (Photo)
Fantasia Barrino wows fans flaunting a stunning figure after losing a considerable amount of weight.
Singer Fantasia Barrino is wowing her fans with her new silhouette, and her latest post on Instagram shows off her figure to perfection in a skin-tight denim dress.
Fantasia has opened up about her recent transformation: How she did it, and more importantly, why.
FANTASIA BARRINO SPEAKS OF THE PRESSURE FOR PERFECTION
Fantasia admits that in the entertainment industry there is a definite pressure for women to be "perfect" which translated means "thin."
Although Fantasia had put on a few pounds, it wasn't the pressure to be "thin" that motivated her to lose weight, but her health.
As well as foregoing her beloved comfort foods, Fantasia works out vigorously every day
FAMILY HEALTH ISSUES INSPIRED FANTASIA
Fantasia revealed that many people in her family started developing health issues, which can be combated by keeping the weight down.
"A lot of my cousins who are my age or are in their 30's are on high blood pressure pills and it's like, c'mon, you're too young for that," said Fantasia.
LOOKING OUT FOR HER HEALTH
Seeing so many of her family struggling with health issues inspired Fantasia to start eating healthy, and to take up a regular exercise regime.
"For me, I want to be healthy. I want to be in the game for a long time like Tina Turner, Aretha Franklin. This is my temple. I have to protect it. I want it to look good, but I also want it to be healthy at the same time," she said.
FANTASIA SHARES HER WORKOUTS WITH HER FANS
As well as foregoing her beloved comfort foods, Fantasia works out vigorously every day and has even started sharing clips of her routines with her fans.
"The fried chicken, the collard greens with the fatback, it's good when we eat them, but all of that stuff that we put into our bodies eventually breaks our bodies down," she said.
So now Fantasia eats lots of proteins, low carbs, drinks only water and eats every two to three hours to keep her metabolism active.
And the truth is, she's never looked better!
FANTASIA BARRINO'S LITTLE GIRL GRADUATES
Fantasia Barrino's daughter Zion Quari Barrino has graduated from high school, and the proud mom couldn't wait to share the news on Instagram.
Zion is now 17 and on her way to college and has a bright future ahead of her.
Zion was born when Fantasia was just 17 and her father, Brandel Shouse, was the singer's high school sweetheart.
Sadly, the relationship ended shortly after Zion's birth, and Brandel admitted to beating and choking Fantasia.
Those bad days are now over, and the two are supportive parents to their lovely young daughter.
Please fill in your e-mail so we can share with you our top stories!