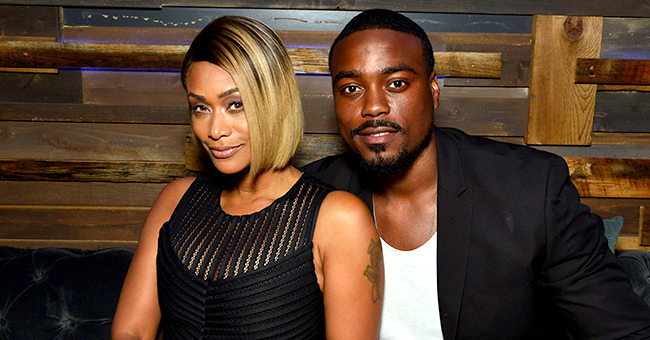 Instagram / Tami Roman
Tami Roman Covers Plastiq Magazine with Reggie Youngblood after Secret Wedding

Tami Roman and her husband Reggie Youngblood are the newest cover models for Plastiq magazine. This comes after it was discovered that they have been secretly married for quite a while now.
"Basketball Wives" star Tami Roman, 49, and her new husband Reggie Youngblood graced the cover of Plastiq Magazine's latest issue.
Their appearance on the cover was timely because the magazine featured "10 hottest couples," which of course, they were a part of.
It turns out, the 32-year-old obtained a marriage certificate in August 2018, when the two of them got married in Las Vegas.
On Settling Down
Before their apparent marriage, Roman once sat down for an interview with Sister Circle, where she revealed she definitely doesn't want to live her life alone.
"I'm 48 and I don't want to spend the rest of my life by myself. And this man genuinely loves me. And this is something that he wants and never experienced. So I'd be selfish to not travel down that road with someone who I really love and who loves me."
While getting married is a new chapter for Tami Roman, she's about to close a major one in her life as she revealed this season of "Basketball Wives" would be her last.
One Last Season
Getting interviewed in this year's BET Awards, Tami revealed that she won't be joining "Basketball Wives" season 9 if ever they're granted another season.
"This is the final season for me, Season 8. But I'm sure they'll get another season and you'll get to see all of the ladies."
Roman was part of the original cast members since 2010, and now, she's ready to take a bow as the show has run its course for her.
With the show taking up a lot of her time, she says it's time to make room for other things.
"It takes up a lot of time to film Basketball Wives. We're in that thing for like six or seven months at a time, so I just wanted the opportunity to have some free time to do some other things," she concluded.
Please fill in your e-mail so we can share with you our top stories!