Story behind Princess Margaret's Ill-Fated Love Affair with a Man 16 Years Her Senior
She has been nicknamed the Queen's "rebel sister" and she stood out as a person who knew how to combine the force of modernity with respect for tradition in a very special way.
Princess Margaret Rose Windsor was born on August 21, 1930, in Glamis Castle, Scotland, being the first person of the English Royal Family born in that country in 300 years. The younger sister of Queen Elizabeth II was named the fourth in the line of succession.
At the time of her birth her father Bertie, later George VI was not yet King. Better known by her family and close friends as "Margot", she had a very close relationship with her sister "Lilibeth," A.K.A. the Queen, but they used to fight like any ordinary sisters, according to their governess, Marion.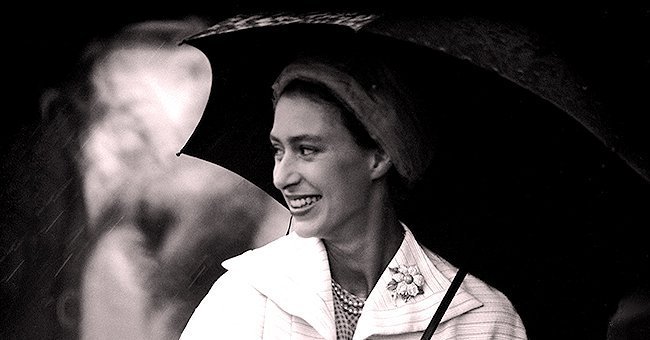 In her youth, Margaret enjoyed being the partying princess, cultivating friendships with celebrities, artists, and musicians. She became the "wild girl" of royalty, smoking, and drinking, long before Prince Harry made himself a reputation.
 A CLANDESTINE ROMANCE
One of the most difficult times for her was during her relationship with her father's Equerry. Princess Margaret and Captain Peter Townsend met when she was a 17-year-old teenager and he was the King's assistant officer, and, even more importantly for this story, a married man.
The relationship came to light years later, during Elizabeth's coronation in 1953, after an acute journalist noticed how Margaret was plucking a piece of lint from Captain Townsend's jacket in an affectionate way.
The Heartbreaking Royal Romance of Princess Margaret and Peter Townsend #TheCrown @TheCrownNetflix #Netflix #Crown: https://t.co/eGPDU3iMuq pic.twitter.com/wTVwc9vXAB

— TOWN&COUNTRY (@TandCmag) December 10, 2017
Princess Margaret was 22 years old and dreamed of marrying her true love. However, this fairy tale story didn't have a happy ending. As a divorced man, there was no way Townsend could have married the sister of the Head of the Church of England.
A COMPLICATED MARRIAGE
There was allegedly an ultimatum given to Princess Margaret about her relationship with Townsend. Some say she could have had a civil marriage if she accepted giving up her inheritance rights for herself and her descendants, and that she was willing to do it for love.
Illicit affairs and duty before love: the real story of Princess Margaret and Group Captain Townsend. https://t.co/fN1FOJ9mg2 #TheCrown pic.twitter.com/4ZqvV3xqS2

— Radio Times (@RadioTimes) November 5, 2016
But things turned out differently, even though Margaret thought they would set the date of the wedding despite the opposition of the government. The princess was already 25 years old and did not have the consent of her sister the Queen to marry, but people believed she would do it anyways.
However, in October 1955, the "Rebel Princess" made a public statement. But far from announcing the date of her marriage, she communicated her decision to break her engagement to Captain Townsend.
THE ROYAL FAMILY MEANT TOO MUCH FOR HER
She referred to her responsibility for the position she occupied as part of the British Royalty and her royal duties as the main reason for her decision to end the relationship.
Others felt that it was Townsend who broke his commitment to her, after considering all the things she had to give up to marry him. It was too much and he couldn't compensate for it.
Princess Margaret and Peter Townsend May Have Had Adjoining Bedrooms When She Was Just 17 https://t.co/E90S0mA5Aq

— People (@people) December 28, 2017
Although in the statement Princess Margaret explains what she had made this decision entirely on her own, people never stopped speculating that she was coerced by the government of Winston Churchill, which considered the eventual marriage an inconvenience.
LIFE GOES ON
After the whole engagement failure, the Princess was heart-broken. Captain Townsend married a second time in 1959 with Marie-Luce Jamagne and the couple had a daughter named Isabelle. He died of stomach cancer in 1995, after turning 80 years old.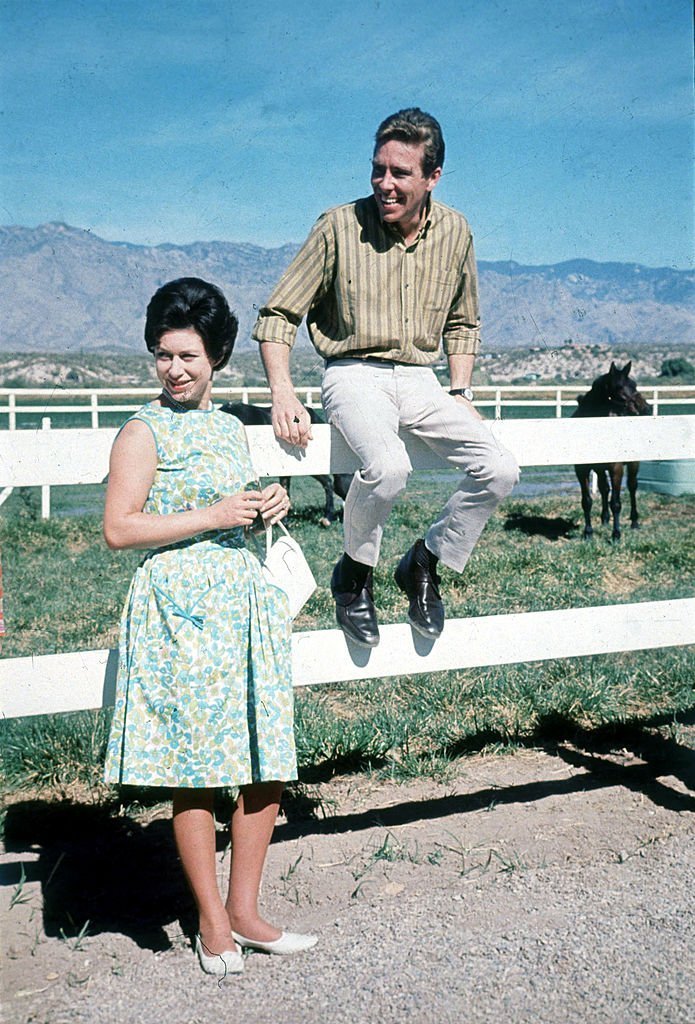 For her part, Princess Margaret decided to leave her rebel side behind for good, marrying commoner Anthony Armstrong-Jones, a photographer in 1960. It was to be the first royal wedding broadcasted on television to more than 300 million people.
Although the couple had the support of the Queen, who gave them the Apartment 1A of Kensington Palace, with 20 rooms, things were not going well. Even after they welcomed two children (David, who was born on November 3, 1961, and Sarah, on May 1, 1964) it wasn't a happy marriage.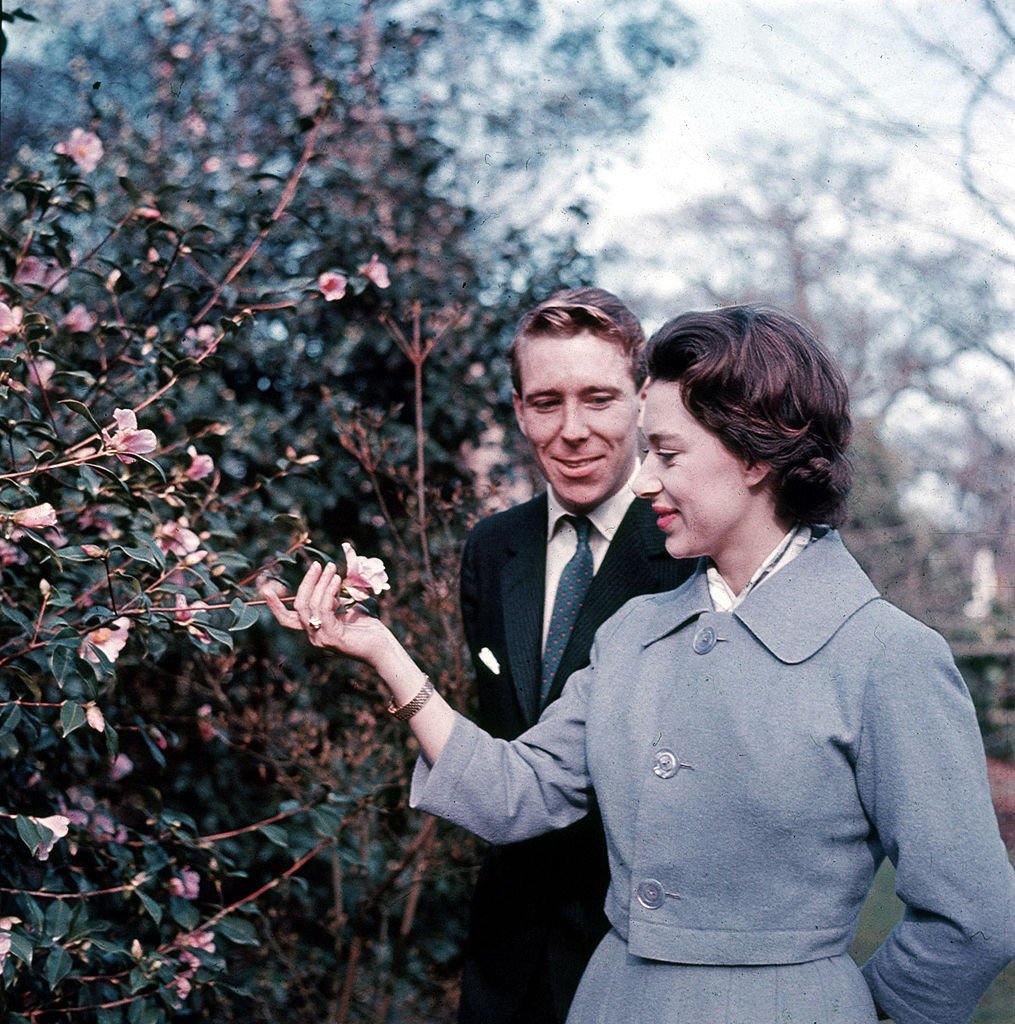 A DIVORCE  
Suddenly, the scandal over Princess Margaret's infidelity with Roddy Llewellyn exploded, and the couple ended up divorcing in 1976.
It is estimated that one of Princess Margaret's contributions was to make her sister's point of view regarding divorce to change, making things less complicated for the other members of the Royal Family in troubles.
We can see that with other couples like Prince Charles and Lady Diana Spencer, Princess Anna and Captain Mark Phillips, and Prince Andrew and Sarah Ferguson, who had a difficult time in their marriages and eventually divorced.
How true-to-life is The Crown's portrayal of Princess Margaret and Peter Townsend's romance? https://t.co/5mcAXf5N6n pic.twitter.com/hYdRUf0Suk

— Grazia UK (@GraziaUK) November 30, 2016
Princess Margaret died on February 9, 2002, at King Edward VII Hospital of a heart attack. She was 71 years old.
She was unquestionably a woman who tried to live her life in a world that was changing and evolving, but she opted to stay a princess in a family tradition of centuries.