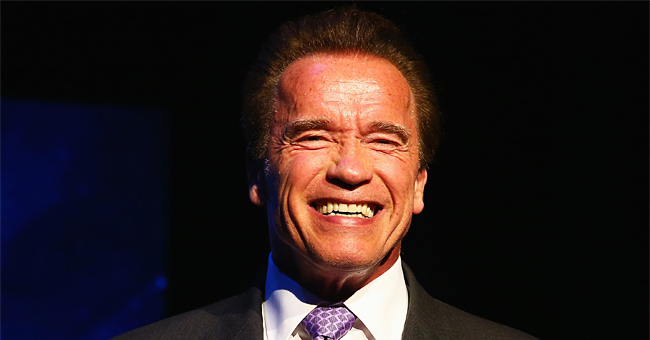 Getty Images
Arnold Schwarzenegger's Son Joseph Baena Spotted Leaving Gold's Gym after a Workout
Sexy definitely runs in the Schwarzenegger family. Arnold
Schwarzenegger's
21-year-old son,
Joseph Baena is spotted leaving the Gold's gym after a thrilling workout session in Venice.
He looked good in black shorts and a grey t-shirt and black Converse sneakers. Apart from a resemblance with his dad, Baena has a similar build as the ex-Governor.
They seem to be best friends and great workout partners as joseph shares a picture of him and his dad just a week before this workout. In the photo he posted on Instagram, he celebrated Schawrzaneggar's 72nd birthday with the caption.
The two have been spotted at the gym lifting weights together. Baena even replicates his dad's famous post-workout pose in which Arnold leans forward flexing his muscles. They have had a bumpy relationship, especially with the factors surrounding Joseph's birth.
Baena was born out of a secret affair between Mildred Patricia Baena, the Schawrzaneggars' long-term housekeeper, and Arnold which led to the end of his 25-year marriage to journalist Maria Shiver.
This news came to light during one of the couple's counseling sessions in 2011. Before this, Joseph had been hidden from the world for 15 years.
The actor turned politician took full responsibility for his actions. In a statement, he issued via Los Angeles times he said
"After leaving the governor's office I told my wife about this event which occurred over a decade ago. I understand and deserve feelings of anger and disappointment among my friends and family "
What's left after this episode is Arnold starting to make wrongs right. His growing relationship with his son shows strength against all the odds.
Understandably, they show off their relationship after having to hide it for a long time. He shared this at Joseph's graduation from business school in April.
"Congratulations, Joseph! Four years of hard work studying business at Pepperdine and today is your big day! You have earned all of the celebrations, and I'm so proud of you. I love you! "
Please fill in your e-mail so we can share with you our top stories!