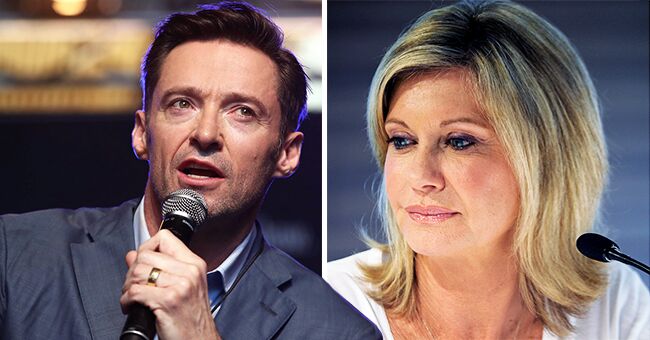 Getty Images
Olivia Newton-John Gets 'We Love You' Message from Hugh Jackman and 15,000 Others Amid Her Cancer Battle

Hugh Jackman paid a touching tribute to Olivia Newton-John through a video that included over 15,000 people sending their love as she battles cancer for the third time.
Hugh Jackman probably had Olivia Newton-John in tears after his sweet and touching gesture on Monday. The 70-year-old opened up about her third battle with cancer on Sunday, breaking the hearts of many, Jackman included.
A TRIBUTE TO OLIVIA
After hearing the news, the "Wolverine" star and 15,000 in his "The Man, The Music, The Show" gig showered Newton-John with love and support on a video broadcasted on Instagram. Jackman filmed himself on stage and said a few kind words for the "Grease" actress.
"Hi Olivia, it's Hugh, with 15,000 of your closest friends and family," he said on the video. "Listen, you are the most amazing person, the most amazing mum, the most amazing ambassador, singer, and dancer. We love you."
CANCER HEALTH UPDATE
Over the weekend, Newton-John gave a health update where she revealed her stage four cancer has given her a possible "time limit," which she doesn't want to know of.
"When you're given a cancer diagnosis or a scary illness diagnosis, you are suddenly given a possibility of a time limit. If you believe the statistics, you're going to make them happen. If somebody tells you, 'you have six months to live,' very possibly you will -- because you believe that," she said.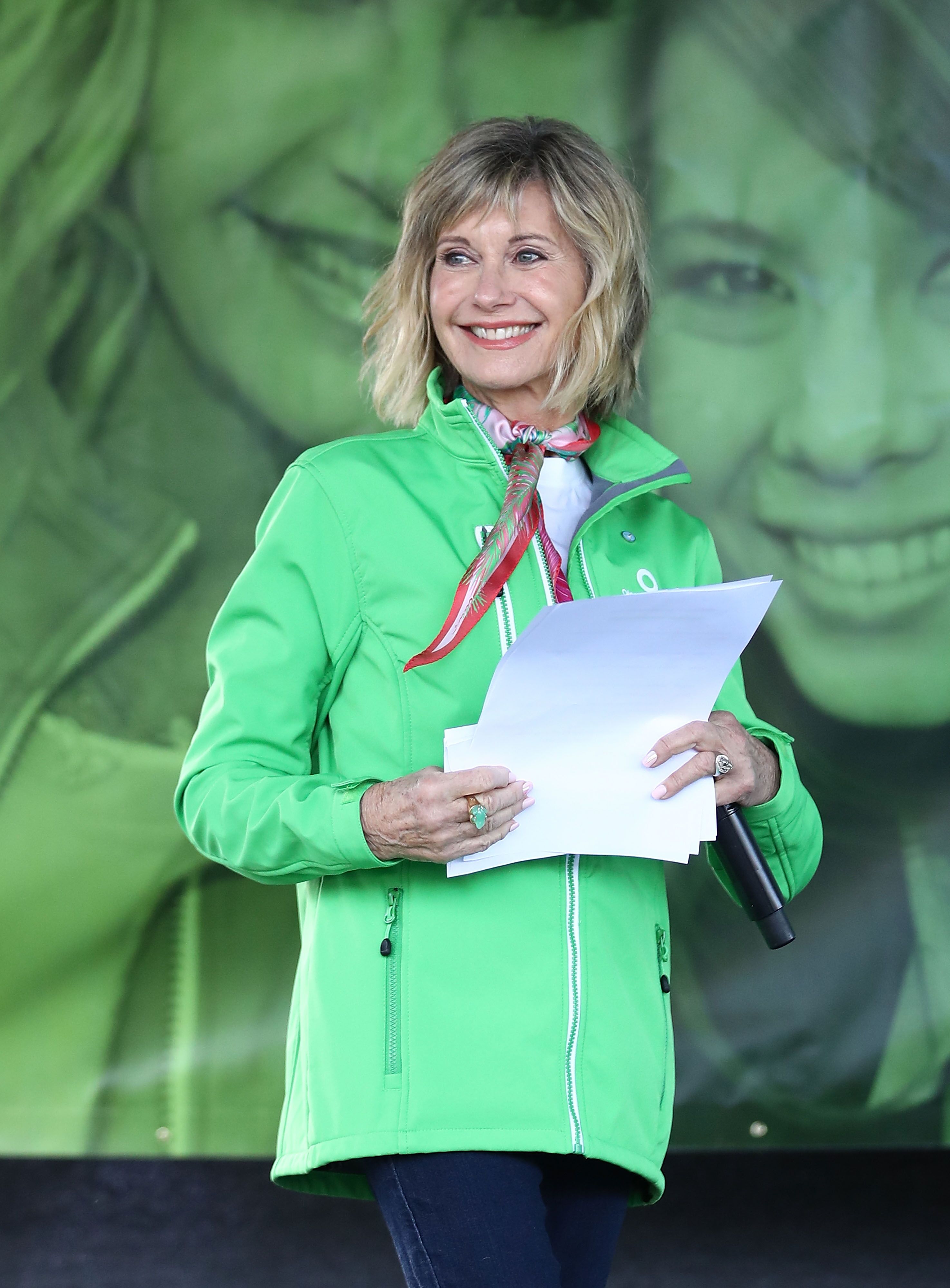 Olivia Newton-John at the Annual Wellness Walk and Research Run. | Source: Getty Images
She advised the host to ignore the statistics about the illness and focus on improving his health.
The singer's first diagnosis of breast cancer came in 1992 but was later cleared after given proper treatment -- chemotherapy and mastectomy.
However, she found out that she had cancer in the shoulder in 2013. The latest news came last year when she revealed the disease spread to the base of her spine.
BATTLING TOGETHER
Like Newton-John, "Jeopardy's" long-time host Alex Trebek was also diagnosed with stage 4 pancreatic cancer. Given the circumstances, Newton-John reached out to him and gave a few words of encouragement.
She advised the host to ignore the statistics about the illness and focus on improving his health. Relating and sharing her experience battling cancer for years, she said:
"I know you can get through this."
Please fill in your e-mail so we can share with you our top stories!