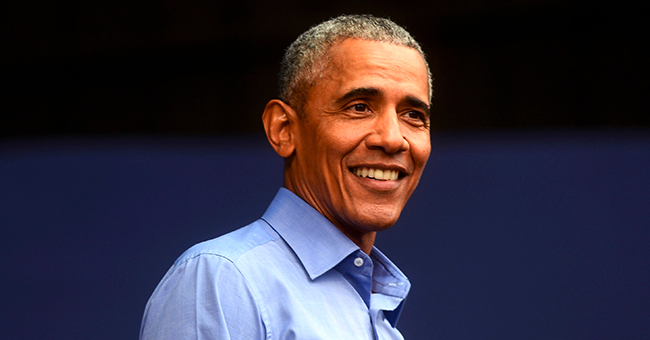 Getty Images
Barack at 58: A Look Back at Our Favorite Obama Moments of All Time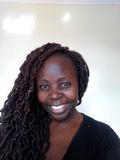 To celebrate former President Barack Obama's birthday which was on August 4th, we've compiled our top 10 favorite moments that remind us that he was a funny, lovable and seriously cool leader.
August 4 may seem like any other day, but it's a pretty special one. In 1944 on that day, Jewish diarist Anne Frank and her family were captured by the Nazi Gestapo.
In 2000, it was the day that the Queen Mother turned 100 years old. In 2008 it was the day that Morgan Freeman was seriously injured when the car he was driving flipped over several times.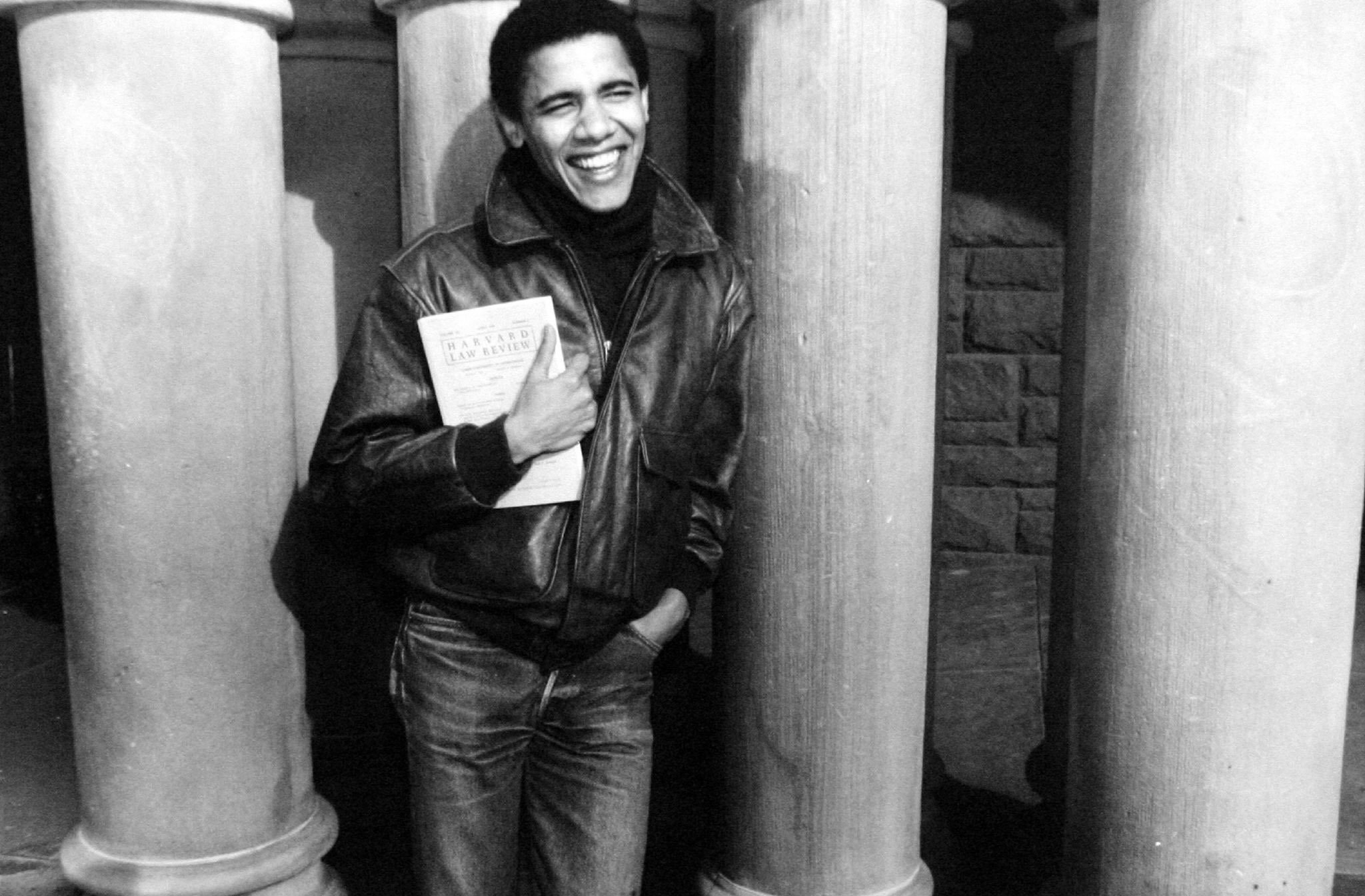 Barack Obama as student at Harvard university, c. 1992 l Source: Getty Images
It's the birthday of Louis Daniel Armstrong, one of the greatest jazz musicians to have lived. It's also the birthday of a man who made history when he became the first African-American President of the United States of America – Barack Hussein Obama Jr.
When he turned 55 in 2016, which was also his last one as number 44 (the 44th president), Michelle made sure that it was a memorable one.
The guest list was impressive – from Beyoncé, Jay-Z, Usher, Kendrick Lamar, and Stevie Wonder, to Ellen DeGeneres, Sarah Jessica Parker, Magic Johnson, and Alonzo Mourning.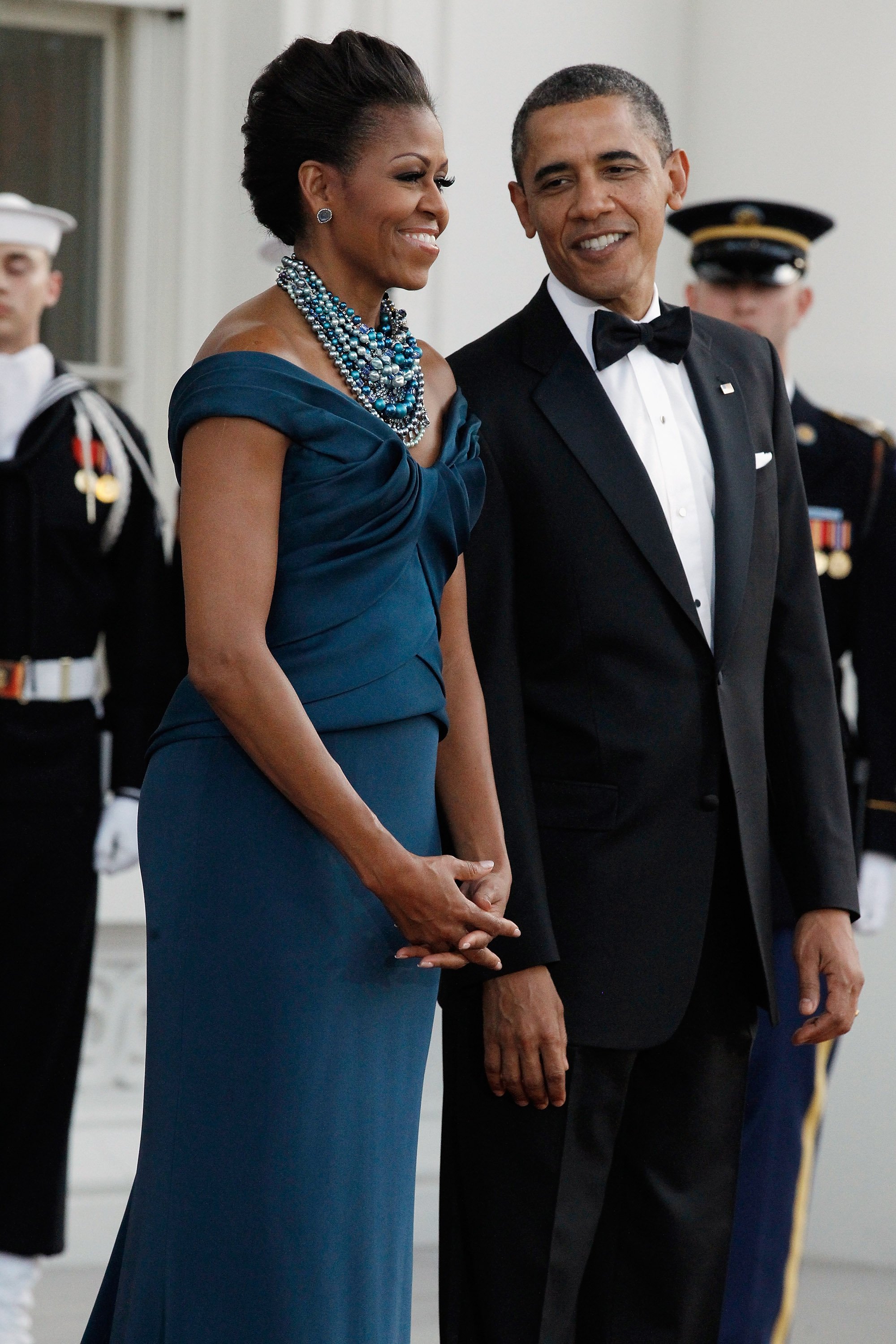 First Lady Michelle and U.S. President Barack Obama await the arrival of British Prime Minister David Cameron and his wife Samantha at the White House on March 14, 2012 l Source: Getty Images
According to Page Six, it was a chance for the president to "really let his hair down" and guests were asked to eat beforehand because dinner would not be served.
While his birthday celebrations have been lowkey since then, his political home state of Illinois declared the day a commemorative holiday and celebrated their first Barack Obama Day in 2017.
THE BEST OF BARACK
This year marks the third birthday since Obama handed over the Oval Office key to Donald Trump. There are no reports of a star-studded celebration, and he just came from an epic Europe vacation with his family so maybe he stayed close to home.
In honor of his 58th trip around the sun, we're taking a look back at some of Obama's significant, funny and touching moments.
1. "Let's Stay Together"
During a fundraiser at the Apollo Theater in 2012, Obama smoothly segued into the opening line of Al Green's "Let's Stay Together," drawing wild cheer from the audience. Not only did that moment go viral, but the brief singing was released as a free ringtone on his 2012 campaign site.
2. Presidential Smooches
Obama and Michelle have never been shy about showing affection for each other. Why we love this moment so much is because Malia was so embarrassed when her parents didn't smooch on the Kiss Cam during the USA-Brazil friendly basketball game in 2012.
"She was just disgusted with us," Michelle told Jay Leno about the incident. Malia apparently arranged for the folks to get a second chance, and sat next to them to make sure that they followed through. And that they did!
3. Tears for Sandy Hook
On December 14, 2012, 20-year-old Adam Lanza drove to Sandy Hook Elementary School in Newtown, Connecticut and shot and killed 20 children and six school staffers.
While addressing the nation after the massacre, a visibly emotional Obama stopped several times to compose himself and wipe away tears during his speech. "Every time I think about those kids it gets me mad," he stated tearfully during a gun control speech in 2016.
4. "Amazing Grace"
While delivering the eulogy of South Carolina State. Sen. Clementa Pinckney, who was a pastor that was killed along with eight others during the 2015 Charleston church shooting, Obama started singing "Amazing Grace."
To be honest, it wasn't perfect. But the mood was right, and it became "one of the most powerful moments of his presidency," according to ABC News.
5. Bust A Move
During his 2015 visit to Alaska, Obama visited Dillingham Middle School for a "youth cultural dance performance," according to the Alaska Public Media.
The children wore native headpieces and attire and performed four Yup'ik dances. Because he's just that kind of guy, Obama jumped up and joined the kids during the last song. "I've been practicing," he told the delighted crowd.
6. That Goofy Dad
During his last 4th of July celebration at the White House, which also happened to be Malia's 18th birthday, Obama said that "it's the job of a father to embarrass his daughters."
And then he proceeded to lead the crowd in an off-key version of "Happy Birthday." Embarrassing, especially in front of Kendrick Lamar and Janelle Monáe? Yes. Full of love and good intentions? Hell yes.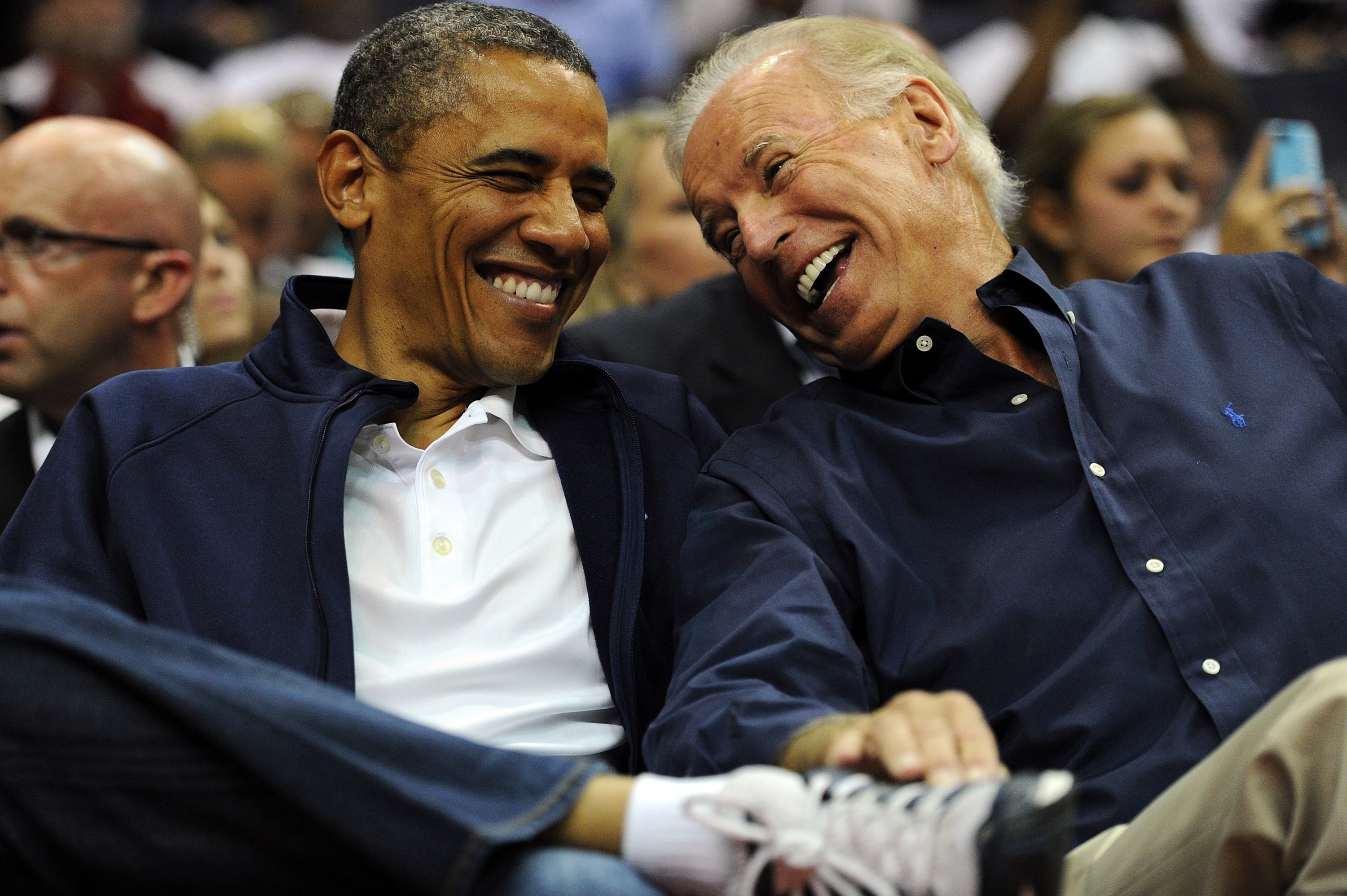 U.S. President Barack Obama and Vice President Joe Biden at the US Senior Men's National Team and Brazil play during a pre-Olympic exhibition basketball game on July 16, 2012 l Source: Getty Images
7. Biden Bromance
Obama's friendship with his Vice President Joe Biden has been the stuff of memes, but it is clear that these two cared for and respected each other. They jogged together, ordered lunch together, and Obama even made him a friendship bracelet.
One of our favorite moments was when Obama surprised Biden with the nation's highest civilian honor – the Presidential Medal of Freedom. Biden was so overcome with emotion that he shed a few tears. That's a true bro right there.
8. Slow Jam the News
Obama stopped by "The Tonight Show Starring Jimmy Fallon" months before his presidency ended and slow-jammed the news in an unforgettable way.
He talked about his legacy, accomplishments, and shared his thoughts, plus also threw in some dance moves to a remix of Rihanna's "Work."
9. "Obama Out!"
That mic drop at the end of Obama's speech during his last White House correspondents' dinner… I mean, what more can we say?
10. Free at Last!
So what was one of the first things that Obama did after leaving the White House? He went kitesurfing with Richard Branson. In his blog, the Virgin Group founder revealed that the former president hadn't had a chance to surf or enjoy watersports while he was leading the country.
"Barack was able to really relax and get into it," said Branson about Obama learning how to kitesurf.
Please fill in your e-mail so we can share with you our top stories!