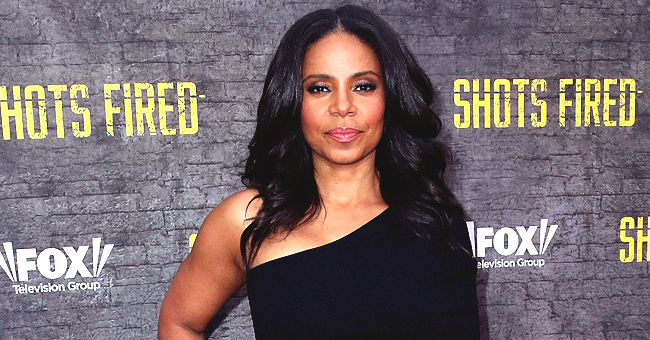 Getty Images
Why Sanaa Lathan Isn't Rushing into Marriage
Beautiful actress, Sanaa Lathan is still single at forty-seven, not because there are no prospective suitors trying to win her heart, but because of her personal commitments. The star once opened up about these reasons.
Hollywood icon, Sanaa Lathan turned forty-seven this year, and her fans have since been curious as to when she would settle down and start a family of her own. Fans of the actress are up for a huge disappointment if her responses in recent interviews are anything to go by.
Although rumors of her involvement with several other celebrities have surfaced, the star actress is currently not in any known relationship, and her single status is admittedly from lack of trying.
SANAA IS NOT IN A HURRY TO TIE THE KNOT
Although, in all her decades of acting, fans have paired her with co-stars whom they felt would be her perfect match, but the actress does not seem to share their "perfect guy" taste.
The screen idol has revealed in several interviews that she is content being single, as it was a choice, and an avenue to work on her career, and get to the peak of her game. She once told US Weekly in a 2015 interview:
"Yes, there's this whole idea that if you're a single woman that somehow you cannot keep a man or something. The truth is, I'm really happy. It's not like there are people who wouldn't want to be with me." "But I have worked so hard to create this life, and I'm in a pretty good place. If I had a partner to walk through life that would be great, but if that doesn't happen, I feel great. I have great friends and great family. I have fun," she added.
Sure enough, the actress is making the most of her independence. Apart from her Award-winning spree, and movie successes, she is also giving back to society by her good works.
She founded the Sanaa Lathan Foundation for women, which helps teenagers growing up in foster care to adapt to adulthood, and independence as they get integrated into the society.
SHE IS OPEN FOR MARRIAGE
Although the star is content with being single, she opened up about her willingness to get married someday if the right man shows up. She said this in a 2018 interview with Health:
"I always wanted-and I dream about having-a life partner, but I am completely happy, and I love my freedom."
Despite her openness, her reserves still stand as she revealed that she would not settle for anything less than something amazing; otherwise, she would keep being her free-spirited self. There is a lot to enjoy in being free, the star acknowledged:
"I love not being wrapped up in the fairy tale." Also, she was quick to mention that she was whole already and did not need an other half to complete her.
BRING IT ON
During her interview with Health, the movie icon threw out a challenge to prospective suitors.
"If there is that person who is a partner out there," She said. "Then bring it on. But I'm not gonna be with somebody for the sake of what it looks like."
The beautiful actress is not willing to compromise her "Mr perfect" checklist, so that's a tough one. She has been in relationships in the past with notable celebrities, but none was steadfast enough to stand the test of time and win her over.
Her last publicly known relationship was in 2008 with Tyrese Gibson, which lasted for six years. Other stars she has dated are, Adewale Ogunleye, Terrel Owens, and Omar Epps among others.
Please fill in your e-mail so we can share with you our top stories!