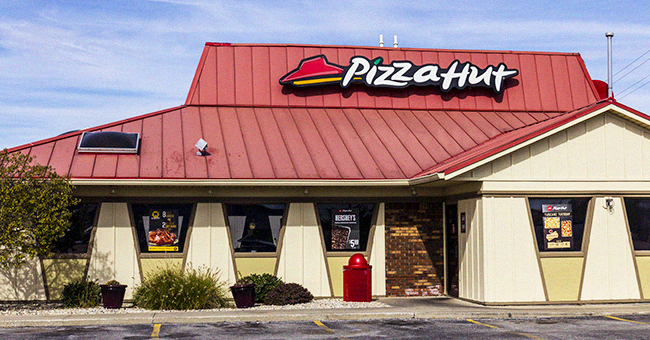 shutterstock.com
Pizza Hut to Close 500 Dine-In Restaurants across the US
Many pizza lovers may find this news heart-breaking.
Pizza Hut has announced that it will shut down close to 500 dine-in restaurants across the US, as reported by Food Business News.
"There will be gaps on some of those, but certainly, our goal is to try to minimize those gaps."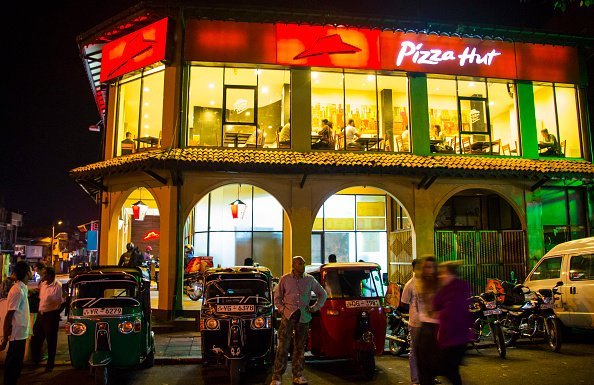 Pizza Hut restaurant | Photo: Getty Images
This announcement comes as the famous pizza restaurant shifts its focus on delivery and takeout service. David W. Gibbs, president, chief operating officer, and chief financial officer for Yum! Brands said:
"We are leaning in to accelerate the transition of our Pizza Hut U.S. asset base to truly modern delivery/carryout assets. This will ultimately strengthen the Pizza Hut business in the U.S. and set it up for a faster long-term growth."
INTERNATIONAL GROWTH
Gibbs made the statement during an earnings call to discuss second-quarter results last August 1.
He continued, "During this transition, we expect a temporary deceleration in the pace of new unit development for the Pizza Hut division as continued healthy international unit growth will be partially offset by a short-term decline in the absolute number of U.S. units.
As a result, our U.S. store count could drop to as low as 7,000 locations over the next 24 months, primarily driven by closures of underperforming dine-in restaurants before rebounding to current levels and above in the future."
There are about 6,100 Pizza Hut dine-in restaurants and 1,350 express units across the United States. Gibbs said
"But as far as the numbers and how the math works, it's hard to estimate how soon the timing of when a store will close and then when the replaced unit will open. There will be gaps on some of those, but certainly, our goal is to try to minimize those gaps."
MEANWHILE, KFC OFFERS PIZZA
Last year, another fast-food brand made an exciting announcement. KFC announced it will start selling pizza made with a fried chicken "crust".
They took what they do best (chicken), turned it into a pizza, and named it Chizza.
They removed all the bread that traditional pizzas have and replaced it with chicken, which gives the Chizza an incredible crust.
It is topped with tomato sauce, mozzarella cheese, ham, pineapple, and KFC's "special cheese sauce". What's more, Chizza is shaped like a heart!
Please fill in your e-mail so we can share with you our top stories!