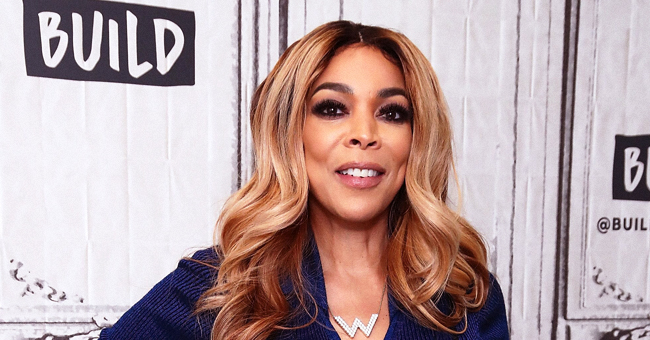 Getty Images
Wendy Williams Responds to Reports of Rehiring Kevin Hunter as Business Manager

Wendy Williams set the record straight about the rumors claiming she's re-hiring Kevin Hunter as her business partner. She also addressed the issue of her show reportedly being canceled.
Wendy Williams had strong words to say about the rumors circulating that she's renewing her business partnership with her estranged husband, Kevin Hunter. She also revealed her show is "better than ever."
WENDY'S DIVORCE AND ITS AFTERMATH
Wendy appeared on Fox's "Good Day New York" to discuss several aspects of her much talked about life in the wake of her divorce from Kevin. Among other things, she spoke about the current nature of their relationship and how she's dealing with being single.
"I've made new friends and of course, kicked to the curb a lot of old friends," Wendy revealed when asked how her friendships were affected by her divorce. She also said none of her friends could tell her the real story because "I know what went on."
What Wendy was referring to was the story behind her divorce and what led to this. What we all know is Kevin had a long-standing affair with his masseuse and eventually fathered a child with her. This prompted the talk show host to end their 22-year-marriage and fire him as her business manager. She also dissolved the foundation they built together.
Wendy clarified that though she and Kevin remain friends , "I need a divorce yesterday. Now. I've moved on. Hmph."
ON THE FATE OF HER SHOW
There were rumors recently that Wendy's show was coming to an end after its 11th season suggesting Kevin's termination may have affected it.
Just this week, headlines claimed Wendy has been meeting with Kevin for a possible renewal of ties professionally. Reports suggested Wendy realized she needed Kevin back in her fold because her show thrived better under his management.
However, Wendy denounced the rumors during her Fox appearance. She vehemently denied that her show was about to be canceled.
"Nope, nope, nope. Do I look unemployed?" she asked. The 55-year-old proudly revealed the show is "even better now" because she's "loosened up."
"The moral has always been good because I've taken the reigns," she added.
"I hate when people say, you need to take a year off and find yourself. I've been found."
ON RENEWING BUSINESS TIES WITH KEVIN
As for rumors she's considering re-hiring Kevin, this is what Wendy had to say:
"Right now, the only business, I repeat, the only business that me and Mr. Hunter are involved with is getting a divorce finalized," she firmly stated.
Wendy clarified that though she and Kevin remain friends, "I need a divorce yesterday. Now. I've moved on. Hmph."
When asked whether her former husband with whom she has no pre-nuptial agreement was making the divorce difficult, she replied,
"That's our business but if I say I need a divorce yesterday, then what do you think?"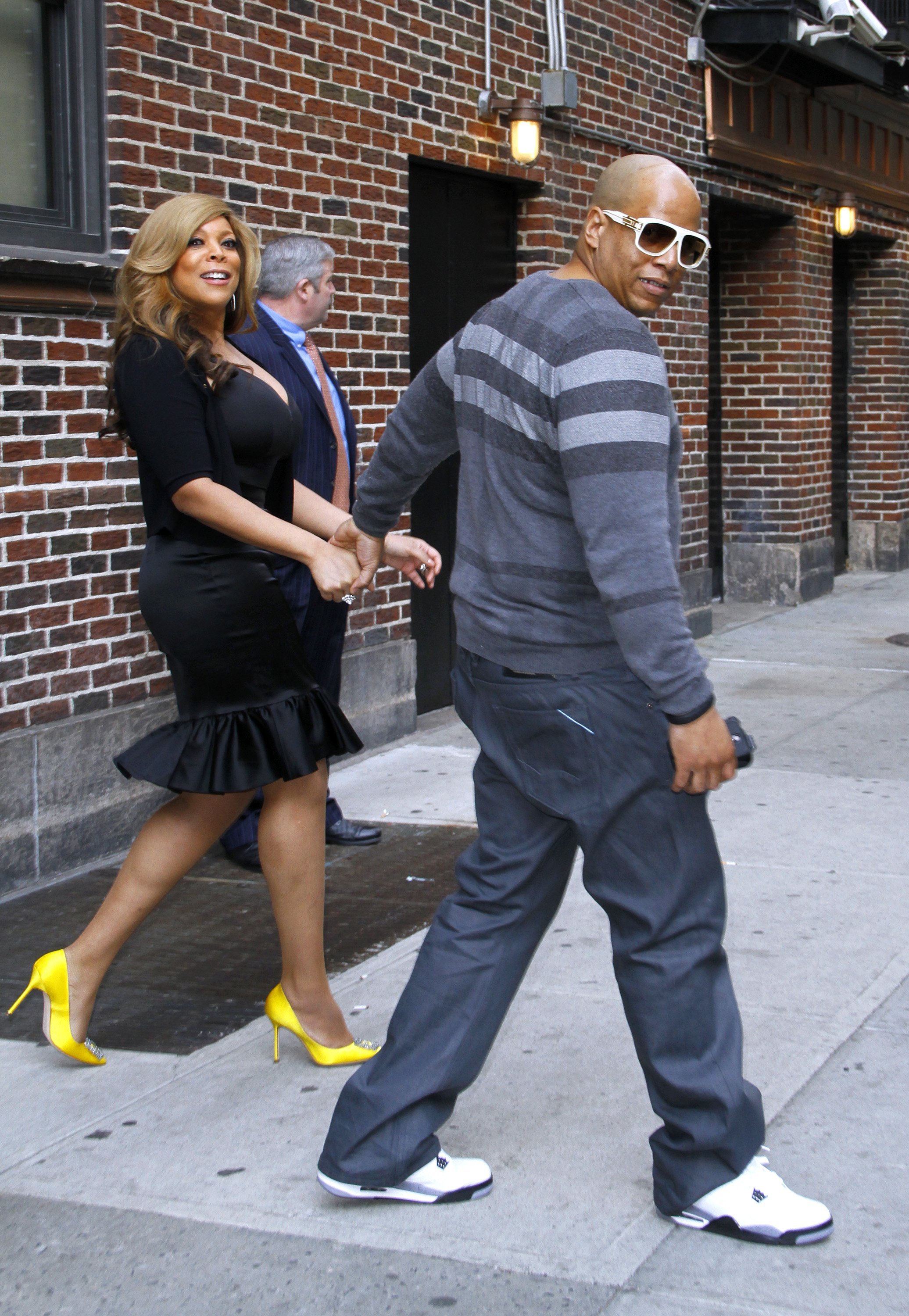 Wendy Williams & Kevin Hunter in New York City on Apr. 24, 2012. | Photo: Getty Images
ON HER POST-SEPARATION FRAME OF MIND
As for where she is now as a single woman, Wendy, who claims she's 55 but feels 25 confessed,
"I'm very much a wife and not a girlfriend. This finger feels very empty and my mother and sister agreed. I hate when people say, you need to take a year off and find yourself. I've been found. And I don't want people to feel sorry for me in that way, patting my head, 'Are you okay?' No. Are you okay? I'm very well taken care of by all the people around me."
Speaking from experience, she also advises other women to be brave enough to embrace change if needed.
"If you don't feel like you're brave, then tuck it under your wig and figure it out. And then once you figure it out, own it. Do not be scared. Do not be fearful. Own it."
Wendy has come to learn to own the fate of her marriage and the life she now lives. She says she's also fine with accepting Kevin's new life as long as he accepts hers too.
Please fill in your e-mail so we can share with you our top stories!