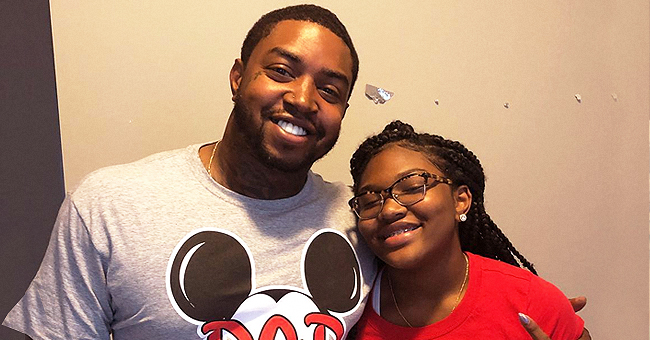 Instagram/reallilscrappy
Lil Scrappy Treats Daughter Emani to Helicopter Ride & Dinner on Their Date Night
Lil Scrappy took his eldest daughter Emani Richardson on a luxurious helicopter and dinner date to spend some quality time with her on one random night.
Scrappy had an eventful night planned out for his daughter, as they tried to sneak in some father-and-daughter bonding time on their schedules. According to the rapper, he wanted to let her experience all the world has to offer that he wasn't able to experience when he was younger.
Thanks to his hard work, he is able to provide for his kids and bring them to places he had never been as a kid.
Father-Daughter Bonding Time
On Instagram, the proud dad shared a photo of him and Emani smiling outside a helicopter, as well as their experience being on it. He then shared a glimpse of their dinner, which included some shrimp served on ice.
"#DaddyDaughterDateNight," Lil Scrappy hashtagged. "[I] took my daughter, a.k.a. my princess, @official_emanii to see the city in a way I wasn't able to see when I was a kid and then we went to #delfriscos for dinner."
Celebrating Milestones
Back in May, Emani graduated from middle school and their entire family couldn't help but celebrate the newest milestone in her life.
Scrappy showed off his beautiful daughter, making sure to document every moment as she marched around with her schoolmates. Her mom, Erica Dixon, also shared a sweet post for her lovely daughter, saying:
"I've watched you grow from my dooda bug to a astounding young lady and I couldn't be prouder. Here's to highschool."
As she continues to grow up, Lil Scrappy is trying to make the most out of the free time they have together, especially since teenage girls in high school are the hardest to reach due to the many experiences they're exposed to while in school.
Please fill in your e-mail so we can share with you our top stories!